Pannekaker, or Norwegian Pancakes, are eggy crepe-like cakes served with both sweet and savory fillings.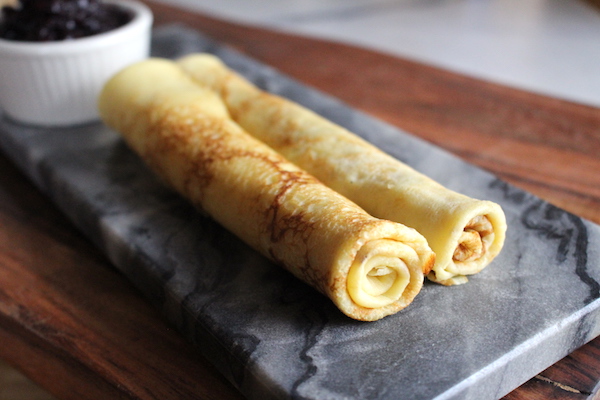 The smell of warm pannekaker always brings my kids running, and that savory, comforting aroma fills the house for hours. They'll stand eagerly by the stove, watching me swirl the thin batter around our flat cast iron pan until it's a perfect circle.
While they only take about a minute to cook, it's amazing how many times a two and four-year-old can ask, "Are they ready yet mama?" At least half a dozen times before the first one comes off the pan.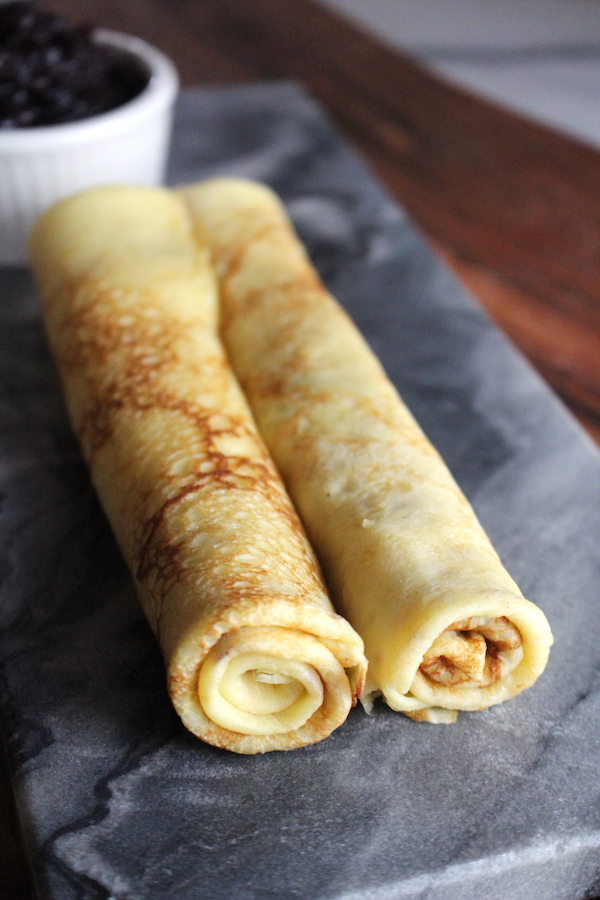 Pancakes of all sorts are popular in my household, whether they're oven-baked like a fluffy traditional dutch baby or thick and rich Finnish Ålandspannkaka, or pan made like Icelandic Lummur or these thin delicate pannekaker.
While they love all sorts of pancakes, these pannekaker are some of their favorites. My Norwegian grandmother would be proud.
Since their traditional topping, lingonberry jam, is rather hard to come by around here we've even started growing our own lingonberries…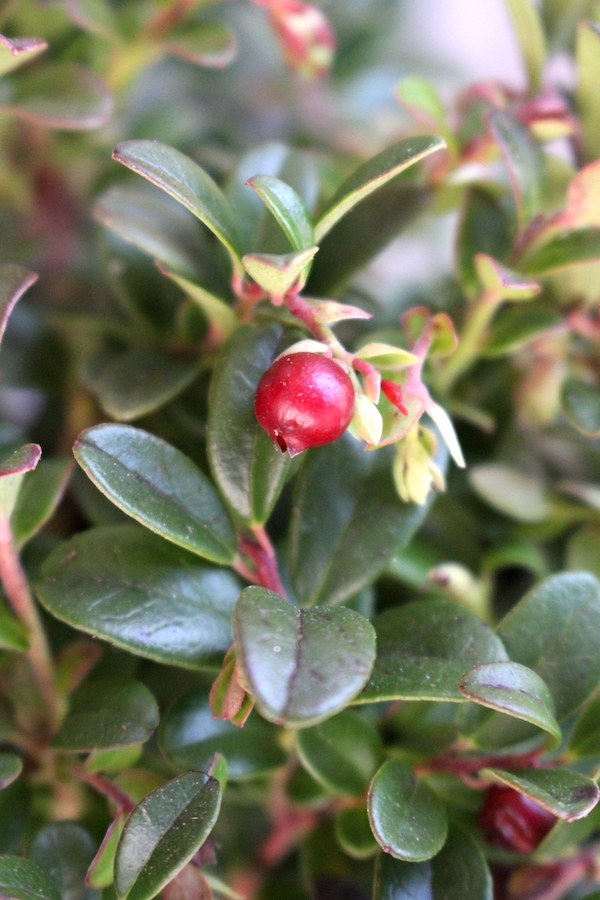 How Are Norwegian Pancakes Different Than Crepes?
So I know what you're thinking, aren't pannekaker just crepes? Not quite.
Crepes are thin, delicate and contain only traces of flour to hold everything together. They're cooked rather slow, as my French college roommate showed me, to prevent any hint of browning.
Pannekaker, on the other hand, contain considerably more flour, making them thicker and easier to flip. It also makes them feel like a more substantial meal.
They're also traditionally cooked on a very hot, flat cast iron pan to brown them during cooking.
Swedish pancakes, known as pannkakor, are similar, but thinner and less eggy.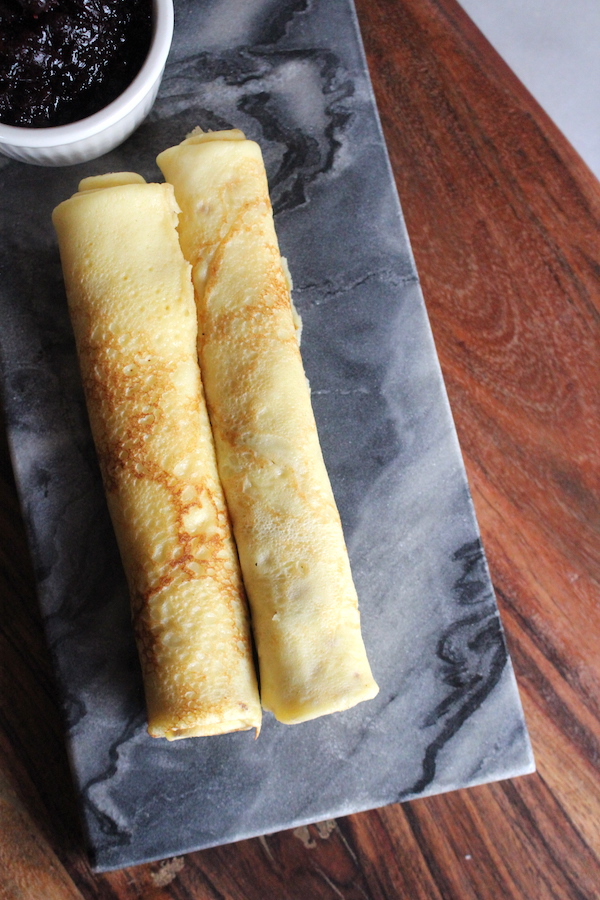 How to Make Pannkakor
While pannkakor batter is simple to prepare, the technique is a bit different than thick American pancakes. If you've never made thin eggy pancakes or creps before, listen up.
To make pannkakor you will need some kind of flat crepe pan. I use a 10 1/2 inch cast iron griddle. It's flat and has only the slightest lips at the sides to hold in the batter.
The short sides make it much easier to flip the pannkakor, and a standard frying pan just won't work. It's impossible to flip large thin pancakes with a high sided pan, try it and you'll quickly learn what I mean.
A standard (not cast iron) crepe pan will also work, but they won't brown as nicely.
Start by getting the pan very hot, and then pour a about 1/4 cup of batter into the center. Immediately begin moving the pan, tilting it until all the batter runs to cover every corner of the surface and create a nice round, thin pannkakor.
Magnus Nilsson describes the technique beautifully in The Nordic Cookbook:
"The technique for cooking [pannkakor] is to have your pan quite hot and lightly buttered, then you pour the amount of batter required and tilt the pan in all different directions until the batter has completely coated the bottom of the pan. Do not attempt to turn your pancakes over until they have cooked all the way through."
He then suggests either flipping them in the air (advanced technique) or flipping them with a very thin metal spatula.
I carefully run my thin metal spatula around the entire edge, loosening it where it's most likely to stick. Then I quickly flip them with the spatula and I rarely have issues with tearing or breakage.
Once flipped, cook pannkakor for about 30 seconds on the second side, just enough to brown the surface. Remove to a plate and serve with savory or sweet toppings, most traditionally lingonberry jam.
Yield: About 12 Pannekaker
Norwegian Pancakes (Pannekaker)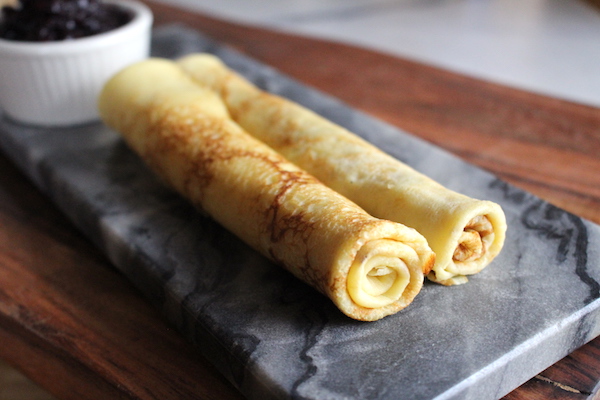 Norwegian pancakes are thin by pancake standards, but thick by crepe standards. But by any measure, they're darn delicious.
Ingredients
1 1/4 cup (150 g) White Flour (All-Purpose, or better yet pastry flour)
2 Tbsp Sugar
5 Eggs
2 1/2 cups (600 ml) milk
pinch salt
butter for frying
Instructions
Mix all ingredients together, adding the milk in last, a little at a time. Whisk until you have a smooth batter with no lumps remaining (adding the milk gradually helps prevent lumps).
Heat a round flat griddle pan over medium heat until quite hot. Add butter and once melted, add a ladle of pannekaker batter (about 1/4 cup).
Immediately tilt the pan, moving it around until the batter runs in all directions and evenly coats the pan, forming a complete circle.
Cook until the batter has completely set (you'll see a color change in the top side of the batter as it cooks through).
Once it's fully cooked and the bottom is nicely browned, carefully flip the pannekaker. Cook on the second side for about 30 seconds, until just browned.
Repeat with the rest of the batter, stacking the pancakes as you go so they remain warm and don't dry out.
Serve warm, with toppings of your choice.
More Norwegian Recipes
Looking for more traditional Norwegian recipes? Read on…
More Pancake Recipes
In the mood for pancakes? Try these other global pancake recipes…