Kanelkakor, or Swedish Cinnamon Cookies, are easy to make and fun for the whole family. Rolling these simple Swedish Christmas Cookies in cinnamon sugar before baking gives them extra cinnamon flavor, a bit like American Snickerdoodles.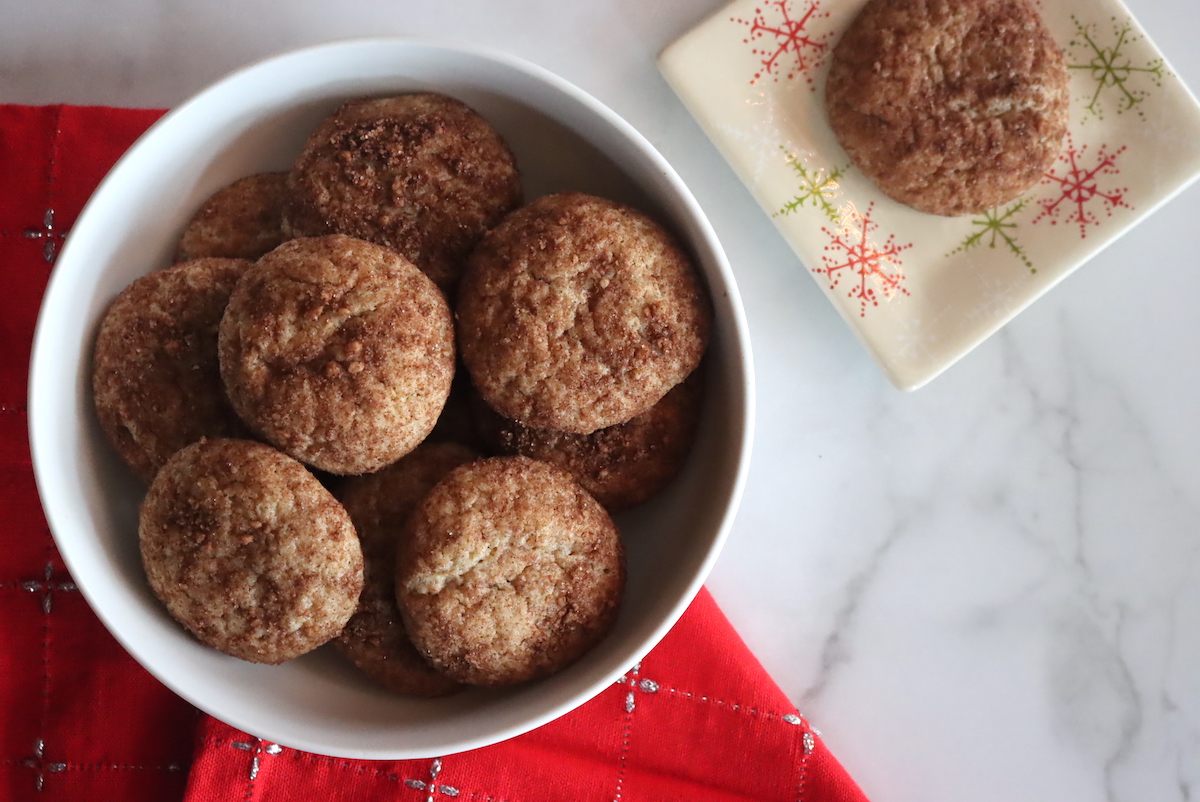 This recipe for Swedish cinnamon cookies, or kanelkakor as they are called in their Scandinavian country of origin, is both fun to make and even more fun to eat. Each ball of buttery dough is rolled in a mixture of cinnamon and sugar before being popped into the oven—a task my children get great joy out of repeating until each cookie is ready for baking.
The cookies themselves are heavenly when freshly baked and they imbue the entire house with the smell of sweet cinnamon long after they've been removed from the oven. Perfect as an accompaniment to afternoon tea or even a mid-morning coffee, this entire recipe can be completed (from start to finish) in a little under an hour.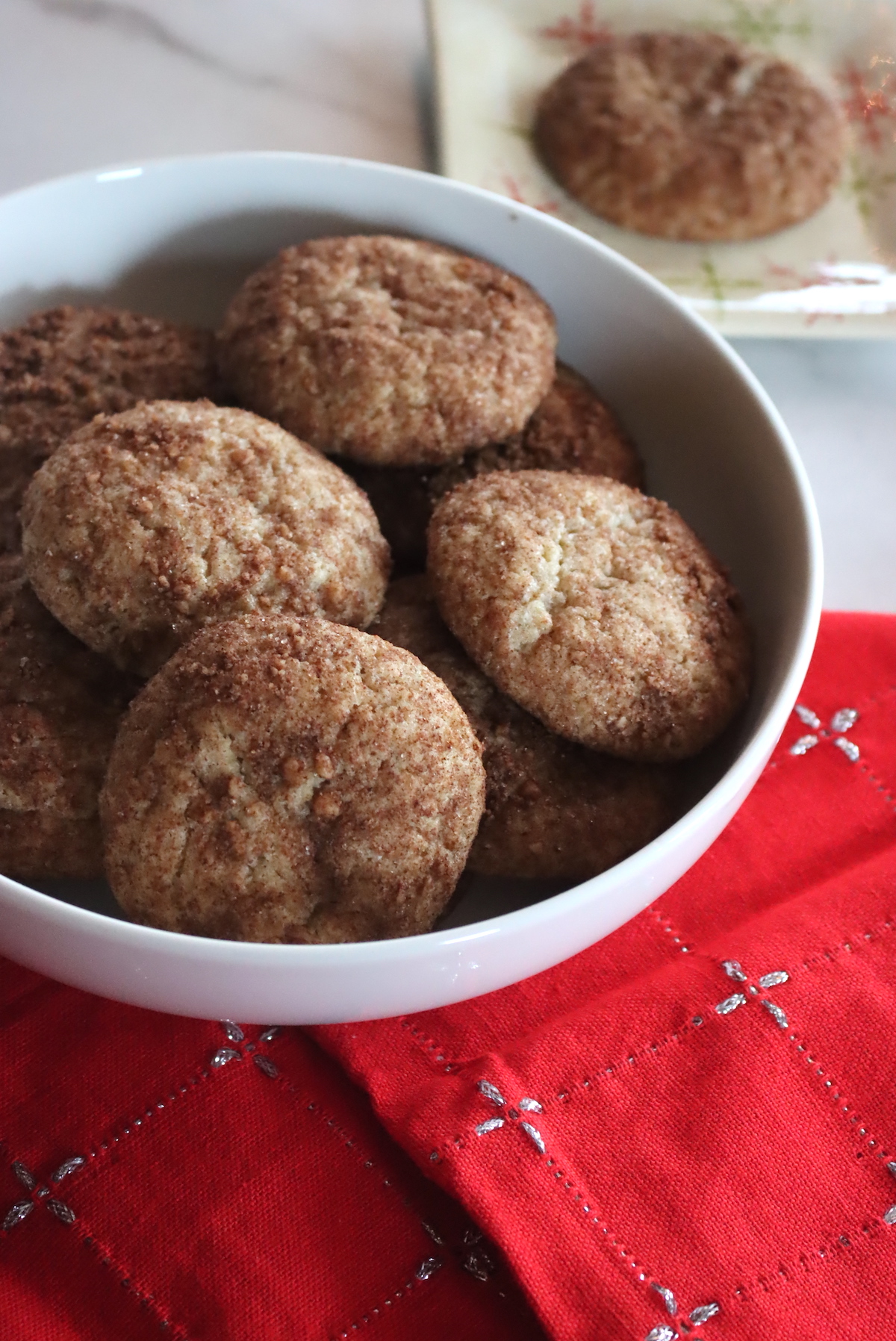 Ingredients for Kanelkakor
As cookie recipes go, the ingredient list for Kanelkakor is short and sweet.
Butter (unsalted, at room temperature)
Sugar (granulated)*
One egg (at room temperature)
Pure vanilla extract
All-purpose flour
Baking powder
Cinnamon*
*This recipe makes use of sugar and cinnamon twice. First, as additions to the cookie dough and second, as a delicious cinnamon sugar coating that the portioned balls of dough are rolled in before baking.
How to Make Kanelkakor
To make the dough, begin by creaming together 1/3 of a cup of room temperature butter and 2/3 cup sugar using a handheld or stand mixer (you can also use a wooden spoon, it will just take a little bit of elbow grease). You'll know the mixture is creamed when it's roughly doubled in size.
Beat in the egg and 1 teaspoon of pure vanilla extract until light. In another bowl, carefully sift in 1 1/4 cup of all-purpose flour along with 1 teaspoon baking powder and 1 teaspoon of cinnamon.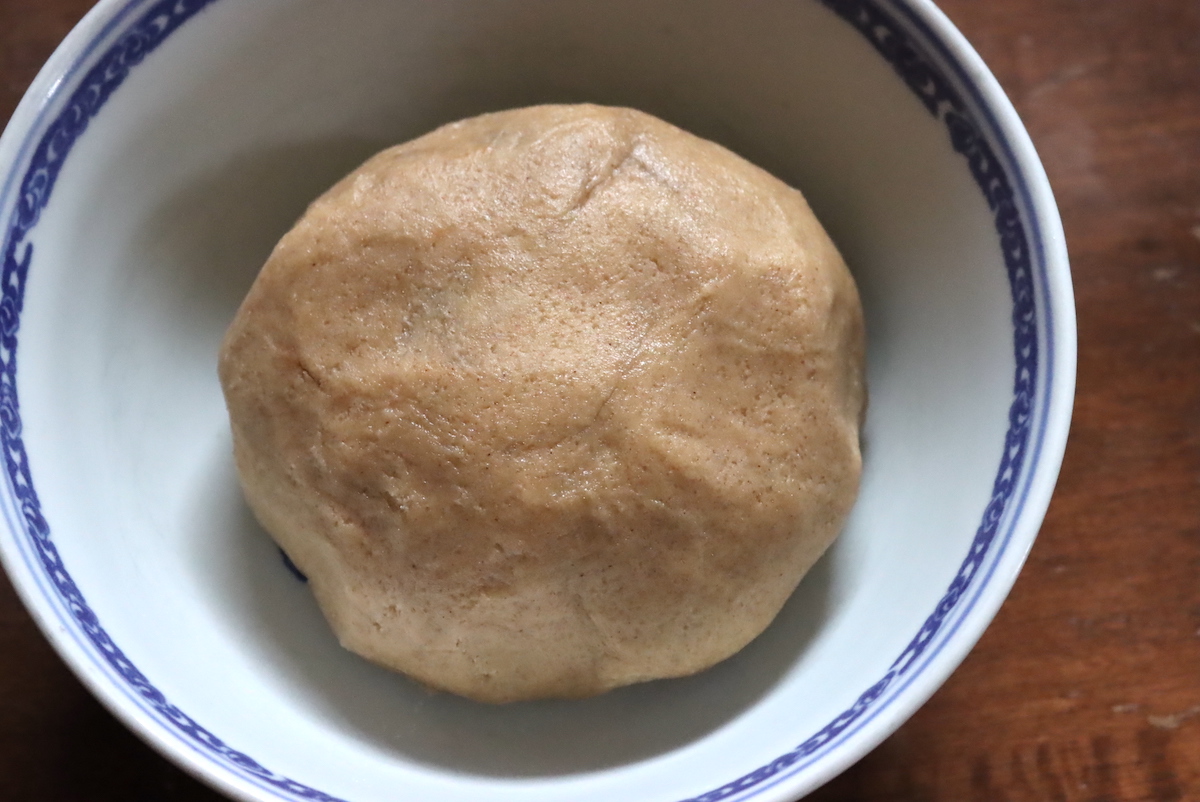 Add the creamed butter, sugar, egg, and cinnamon mixture to the sifted dry ingredients, using a spatula to make sure the entire contents of the first bowl is emptied into the second.
Once the dough comes together, shape it into a large ball. Cover the bowl with a clean kitchen towel or plastic wrap and chill for 30 minutes.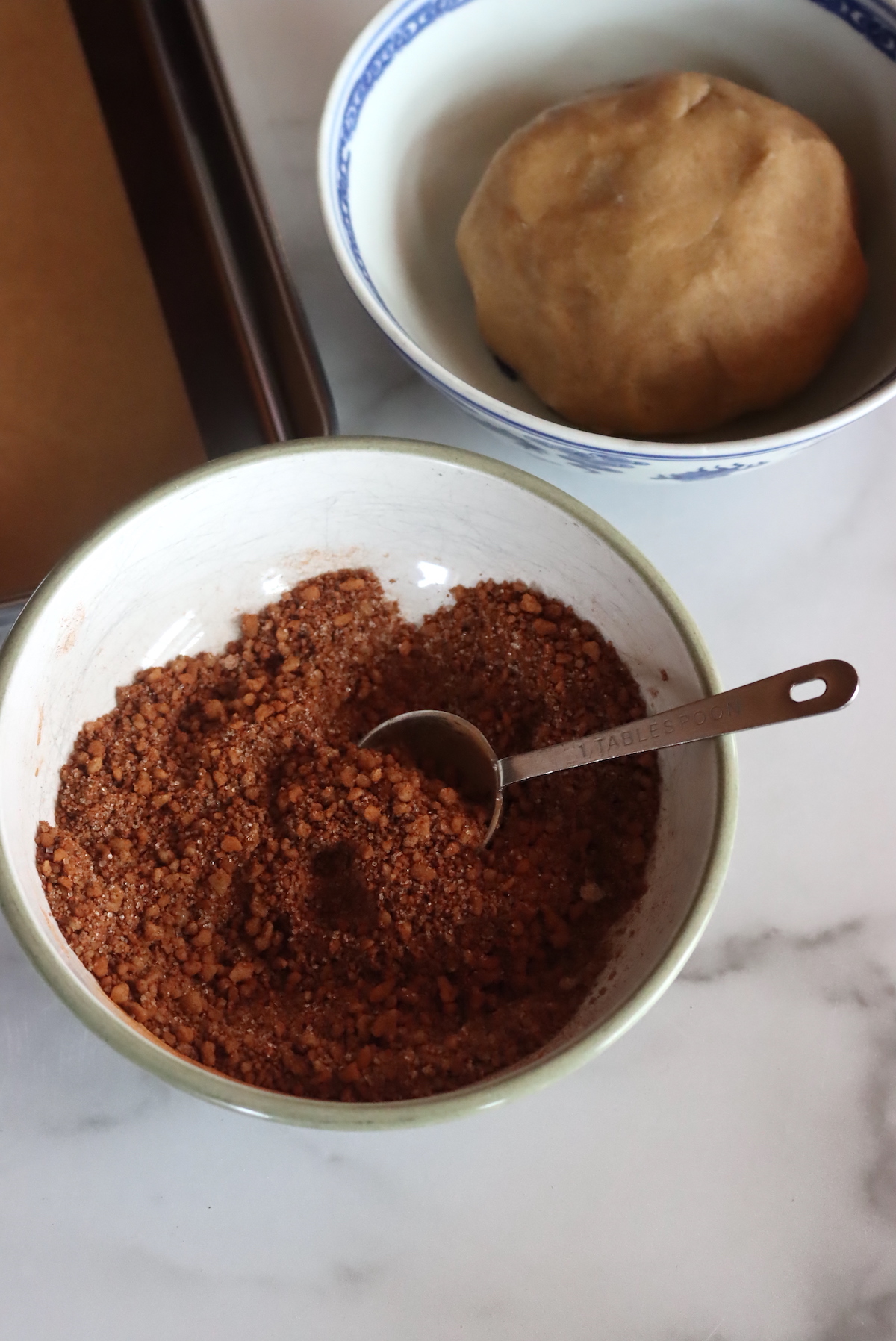 While the dough chills, preheat the oven to 350 degrees F. Prepare a baking sheet by lining it with parchment paper. If the parchment won't lie flat, try crumpling it into a ball and then smoothing it over the baking sheet. Likewise, a few drops of water will also help the parchment paper stay flat. You can also lightly grease the baking sheet with butter or a neutral-tasting oil.
In a small bowl, make the cinnamon sugar mixture by combining together 2 tablespoons each of sugar and cinnamon. This is what the unbaked cookies will be rolled in before baking.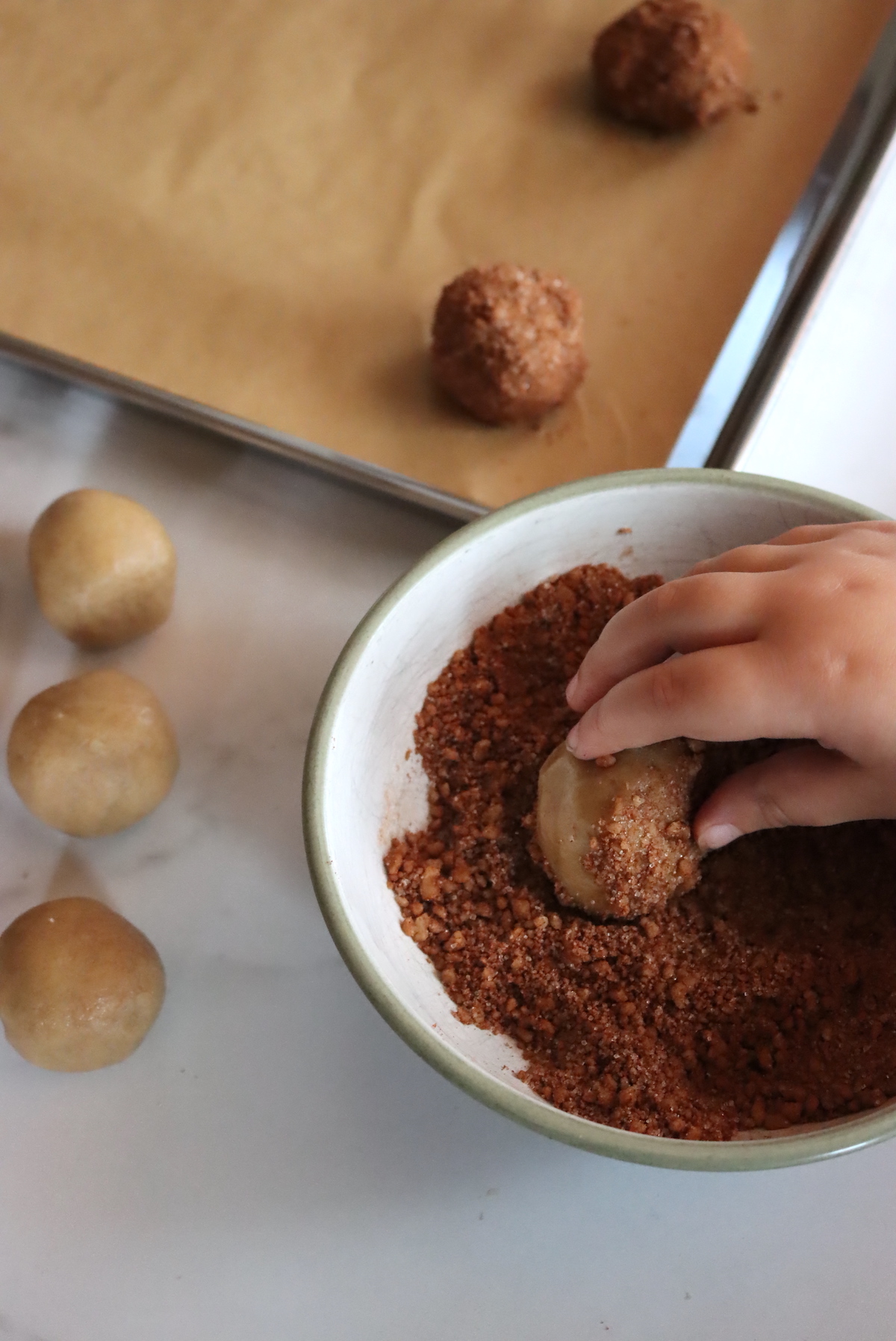 Remove the chilled cookie dough from the fridge. Using your hands, roll the dough into walnut-sized balls (this doesn't have to be exact, just try to aim for similar-sized dough balls for even baking).
As you shape the dough, roll each ball in the cinnamon sugar mixture so that each cookie has a substantial coating. I like to bury each cookie in the cinnamon sugar and roll it around for maximum coverage.
Space the cookies about 3 inches apart on the parchment paper-lined or lightly greased baking sheet. The dough will spread out as it bakes, so make sure there's room on all sides of each cookie. There's no need to flatten the balls, this will happen on its own.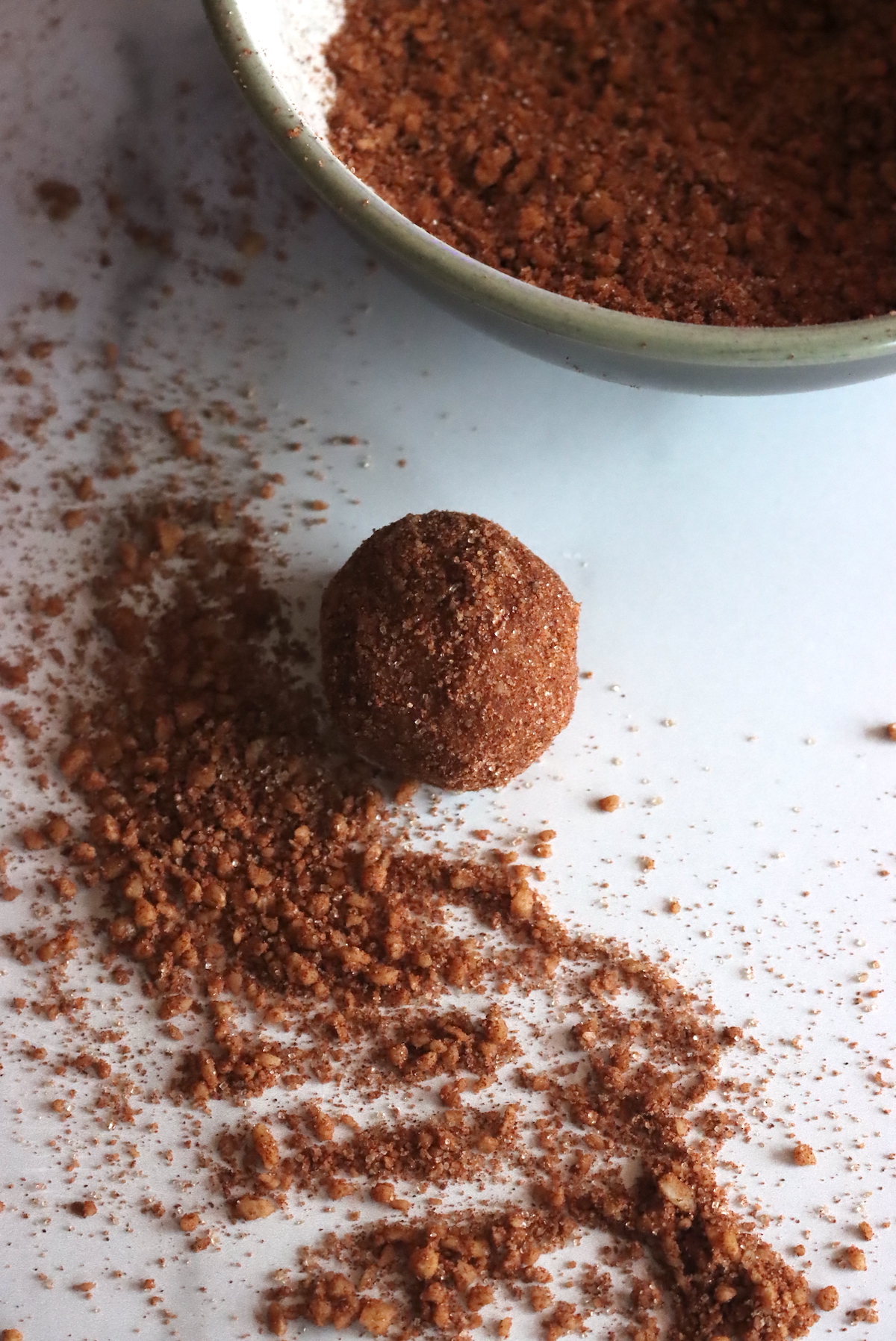 Bake the cookies for 10 to 12 minutes or until set—they should also turn a light golden color. Resist the urge to over-bake kanelkakor, they'll continue to set once removed from the oven. Keep them on the baking tray, the residual heat will finish baking the center of the cookies.
If stored in a covered container, these cookies will keep for about 3 to 4 days (they can be eaten after this period of time, but will taste best when enjoyed fresh).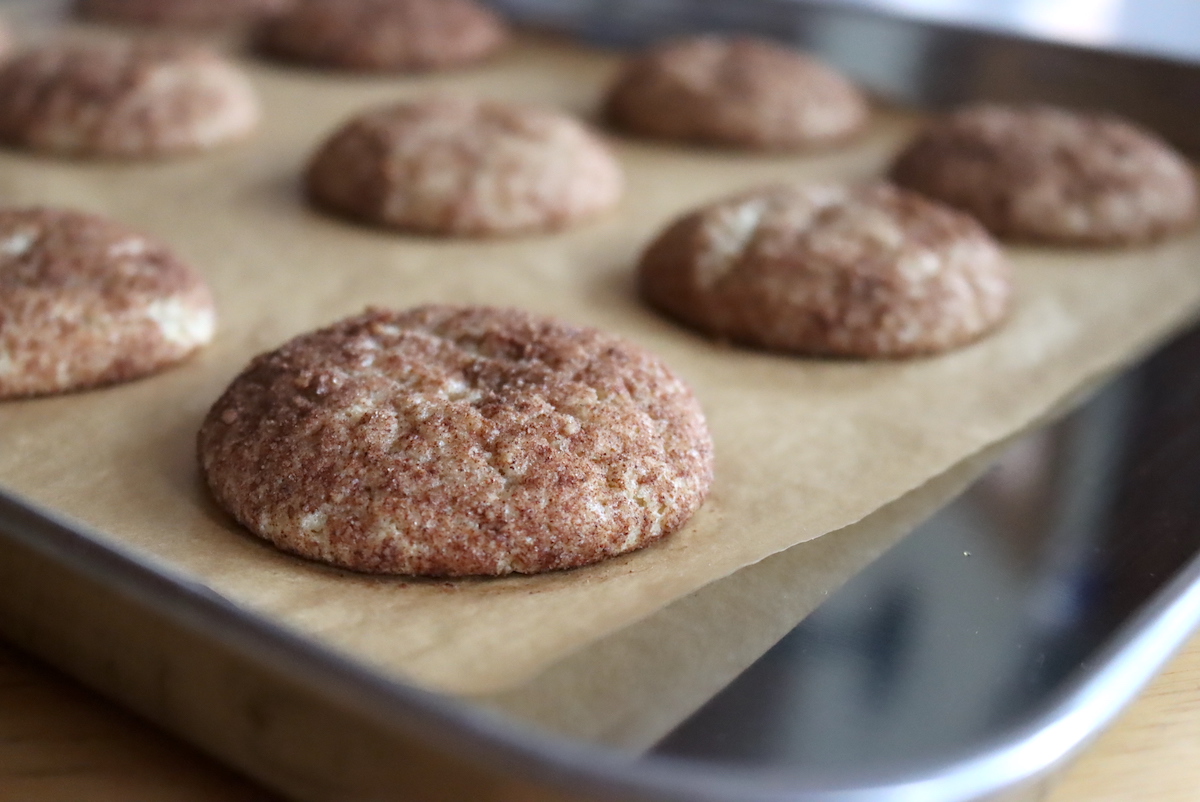 I also find that these cookies freeze well. Make sure the cookies have cooled to room temperature and then freeze in a covered container lined with parchment paper or plastic wrap (to prevent freezer burn). Kanelkakor will keep for up to 6 months in the freezer.
Swedish Cookie Recipes
Looking for more cookie recipes from Sweden?
Yield: Makes a Dozen Cookies
Swedish Cinnamon Cookies (Kanelkakor)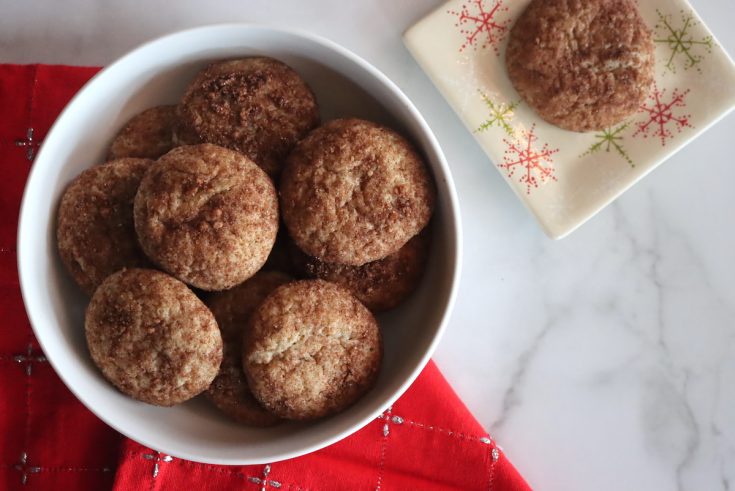 These beautiful butter cookies are rolled in cinnamon sugar before baking—a bright little pick-me-up to go with tea or coffee.
Ingredients
1 cup butter, room temperature
2/3 cup sugar
1 egg
1 tsp vanilla
1 1/2 cups flour (white, all-purpose)
1 tsp baking powder
1 tsp cinnamon
For Rolling
2 Tbsp Cinnamon
2 Tbsp Sugar
Instructions
Cream butter and sugar together until light and fluffy, about 2-3 minutes.
Beat in egg and vanilla, about 1 minute.
In a separate bowl, mix flour, baking powder, and 1 tsp cinnamon. Add the dry mixture to the butter/sugar mixture and stir to just combine into a cohesive dough (do not overwork).
Chill dough for 30 minutes.
While the dough is chilling, preheat the oven to 350 degrees F (175 C).
Mix the topping by combining sugar and cinnamon.
Remove the dough from the refrigerator and form it into about a dozen walnut-sized balls.
Roll each ball in the cinnamon/sugar mixture until coated on all sides, and then place 3 inches apart on a cookie sheet.
Bake 12-15 minutes until just set in the center. Remove from the oven and allow the cookies to cool completely on the trays (do not remove to a cooling rack). This ensures they're fully cooked in the center, without over-baking.
Once cool store in an airtight container for up to a few days, or freeze for longer storage.
Cookie Recipes
Keep your cookie sheets full with these easy cookie recipes!