Christmas cookies are a big part of traditional holiday celebrations in Norway.  Historically, butter an expensive treat that was sold off the farm to pay the bills.  During the holidays, rural families kept butter at home for a variety of traditional Norwegian Christmas cookies.  As the custom goes, each family would make 7 types of cookies, known as the 7 cookies of Christmas (syv slags kaker).
There was no set group of 7, and each family made their favorite variations.  While 7 types of cookies may sound like a lot, there are so many types of Norwegian Christmas cookie that it can actually be hard to choose.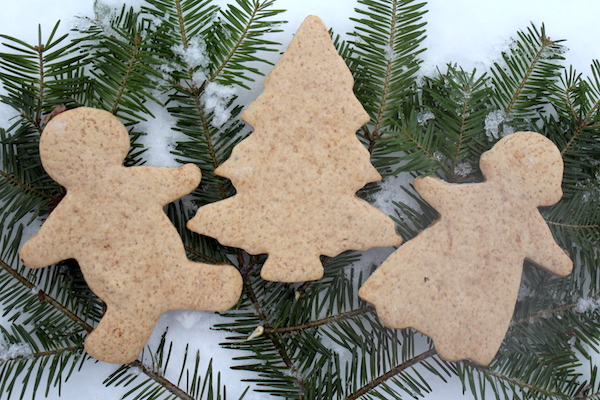 Krumkaker
A thin waffle cookie, Krumkaker are made on special decorative irons like Italian Pizzelle.  Krumkake are wrapped around a cone-shaped mold as soon as they come off the iron.  While they're still hot, these Norwegian Christmas cookies are quite flexible and will hold the cone shape as they cool.  Krumkaker actually means bent cake.
After they cool, krumkaker are either served plain or filled with whipped cream.
Goro
Similar to krumkaker, Goro cookies are decorative thin cookies made on a special cookie iron.  Instead of being formed into cones, these Norwegian Christmas cookies are rectangular.  They're barely sweet and have a delicate texture.
Fattigmann
Also known as poor man's cookies, fattigmann date back to the middle ages.  Unlike modern oven baked cookies, these Norwegian Christmas cookies are actually pieces of knotted fried dough.  A slit is cut in the center of the cookie and one end is slipped through to form a twist or knot before they're fried in hot oil.
Smultringer
Another fried treat, Smultringer are basically Norwegian doughnuts.  The name translates to "lard rings" because they're fried in lard.  A similar treat with a different shape is called Hjortebakkels.  In either case, they're meant to be served hot and dripping with grease to coat your ribs during a cold part of the year.
Bordstabler
The name means "tables stacked" which refers to the rectangular shape of Bordstabler cookies.  A buttery cookie dough is formed into a long rectangle and then topped with a meringue made from egg whites, ground almonds and sugar.  They're unique to say the least.
Pepperkakker
A heavily spiced Norwegian gingerbread, these pepperkakker cookies are either cut out into shapes or made into houses. feature black pepper, cinnamon, cardamom and ginger.  Instead of dark molasses, they're seasoned with a light golden syrup.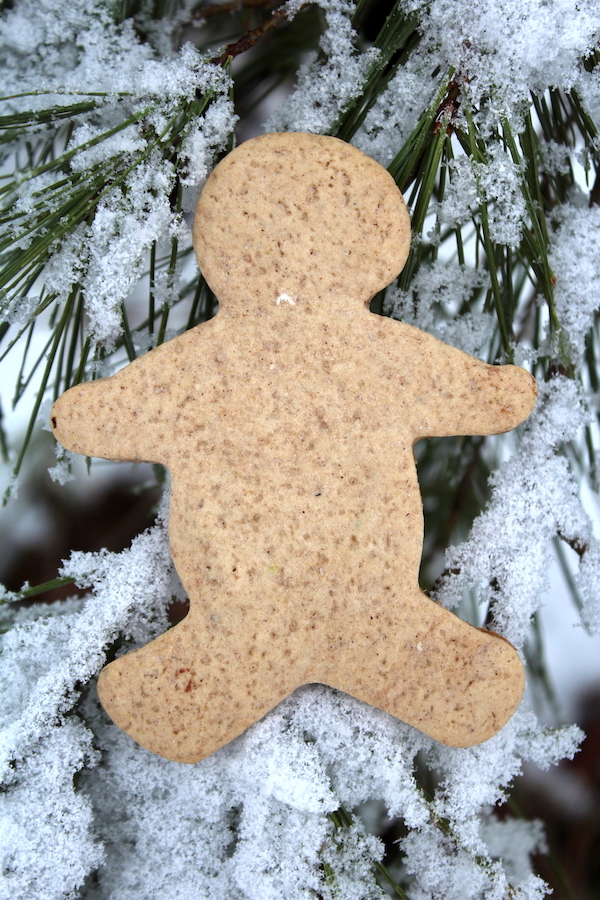 Berlinerkranser
Norwegian butter cookies, known as berlinerkranser, very different than other Scandinavian butter cookies.  While simple danish butter cookies are a bit like almond shortbread, the Norwegian version incorporates shard-cooked cooked egg yolks into the batter.
The stiff cookie dough is then formed into a long snake-like shape before being wrapped into a loose bow.  The name means "Berlin Wreaths" which pretty much describes the general cookie shape.  The tops are decorated with large white pearl sugar, which makes them look ever so slightly like salted pretzels.
Spritz
Norwegian spritz cookies are made with a cookie press, which forms them into a variety of different shapes.  A loose dough is pressed through a decorative disk onto a cookie sheet and the loose dough flows into a beautiful pressed cookie shape.  The batter is very simple, containing only flour, butter, eggs and sugar.
Like berlinerkranser, these nordic Christmas cookies are also called "Norwegian butter cookies" and they're more similar to the butter cookies found in the rest of Scandinavia.
Snipp
A very old Norwegian Christmas cookie, the history of Snipp cookies is a bit obscure.  The cookies themselves are pillowy diamonds flavored with cardamom and cinnamon.  They're wonderful as a side to a cup of coffee.
Sirup­snipper
Also known as syrup collars, sirup­snipper cookies have the same diamond shape as puffy cardamom flavored snipps cookies.  These cookies contain golden syrup, similar to pepperkakken, and they also heavily spiced with cinnamon, anise and ginger.  An almond is placed directly in the center for decoration.
Sandbakkels or Sandkaker
The crumbly texture of these cookies gives them the name "sandkaker" or sand cookies.  They're often made with a bit of almond flour, which helps add a wonderful flavor and adds to their texture.  Special molds, called sandbakkel tins are used to shape the cookies.  The dough is pressed onto the tins, creating a cup-like shape.
There are a number of different sandbakkel tin shapes, sometimes in the form of flowers or other decorative objects.  Most often though, they're made in fluted round tins.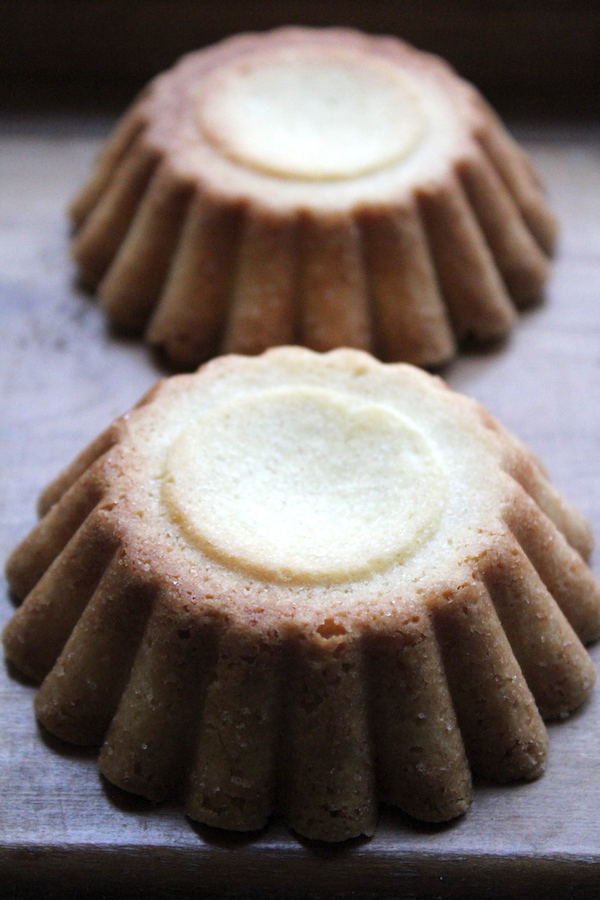 Rosettes
Deep fried rather than baked, rosette cookies are intricate lacy treats.  A specialty rosette iron is dipped into a very thin batter, and then plunged into hot oil.  The batter flash fries in the shape of the rosette iron, forming delicate and crisp flower shaped cookies.
Since the irons are only an outline of a shape, the cookies puff into a series of lines that remind me of leaded glass.
Still looking for more ideas?
For more Norwegian Christmas inspiration, try reading Keeping Christmas: Yuletide Traditions in Norway and the New Land.  For all things Norwegian, try The Nordic Cookbook which contains more than 500 traditional Scandinavian recipes.