Oatmeal pancakes are the traditional food served for Old Norse New Year in Iceland.  Celebrated on the Third Thursday in April, it marks the end of winter and the beginning of summer.  One last breakfast crafted from leftover oat porridge to mark the transition from heavier foods into the light time of year.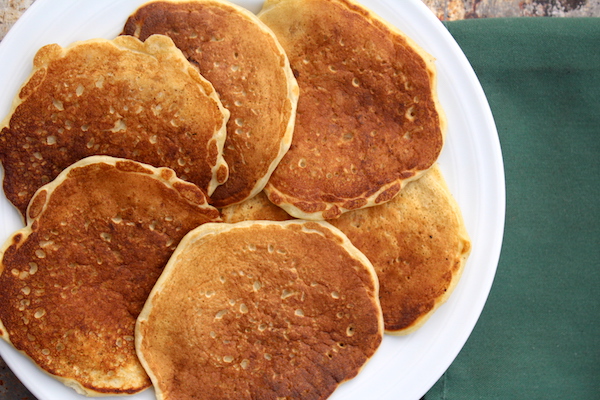 Here in Vermont real spring doesn't coincide with the equinox.  Bud don't start to break until the third week of April, roughly one month after "spring" has sprung according to astronomy.  Iceland's weather is not too different, and I know all too well that feeling that comes in the third week of April.
The old Norse calendar was divided into two seasons, and one of the only records of the holidays is inscribed on two sides of whalebone.  Winter on one side, and then flipped to the other for the light side of the year.  The 3rd Thursday in April is also known as Thor's day, as his hammer starts to bring spring rains and thunder.
I came across a recipe for Lummur, or Icelandic oatmeal pancakes, in The Norse Cookbook.   We often have leftover oatmeal after breakfast, as the appetites of my toddlers are fickle.  I never know how much they'll eat, and I'm always looking for some way to use up leftover oatmeal.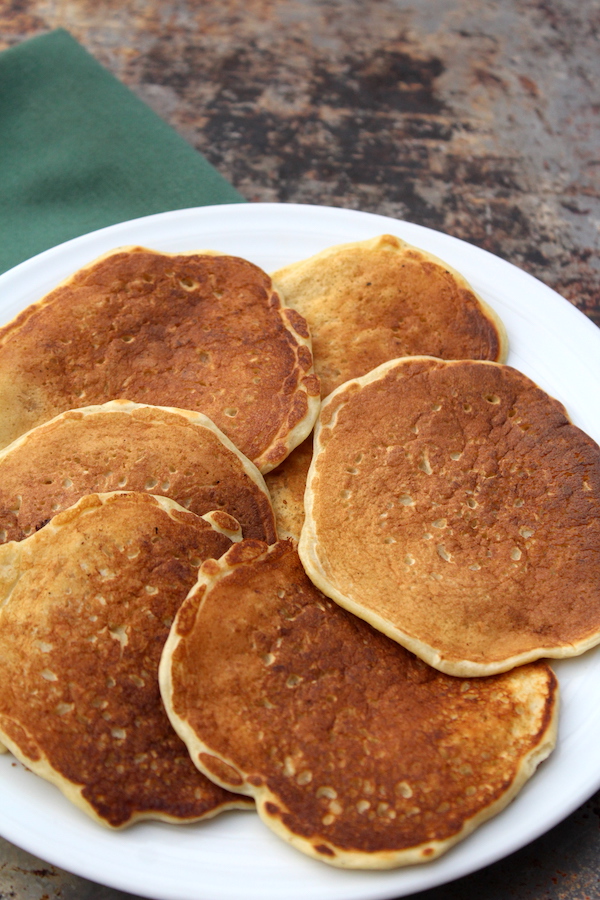 The author describes them as, "Thick pancakes, often made with leftover oatmeal or pearl barley porridge, are served either with sugar or jam, or with savory toppings, like cheese, lamb or trout smoked over sheeps dung."
I thought the last addition, trout smoked over sheeps dung, to be rather specific…but he's actually referring to another traditional Icelandic recipe in the cookbook.  Other sources say lummur are served with cucumbers, smoked fish or quark.  In a traditional sense, early April is way too early for cucumbers to ripen, so that's an accompaniment for lummur later in the summer months.
This is a traditional recipe for Icelandic lummur, including cooked oatmeal.  If you'd like to make them with uncooked oatmeal I've also included a recipe at the end.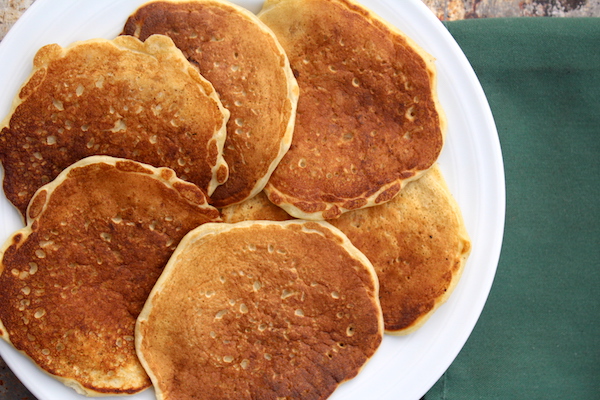 Print Recipe
Lummur ~ Icelandic Oatmeal Pancakes
A traditional recipe for lummur, using leftover oatmeal. These oatmeal pancakes are often served with savory toppings, such as smoked fish, but they can be served with jam or syrup if you prefer.
Ingredients
1/2

cup

flour

1

tbsp

sugar

1

tsp

baking powder

1/2

tsp

cardamom

1

pinch

salt

1 1/2

cups

cooked oatmeal

1

egg

beaten

1

cup

milk
Instructions
Mix dry ingredients together in a bowl.

Add in cooked oatmeal, egg, and milk. Whisk until combined.

Cook oatmeal pancakes on a hot buttered griddle for 1-2 minutes each side.

Serve with savory smoked fish and veggies, or with sweet jams.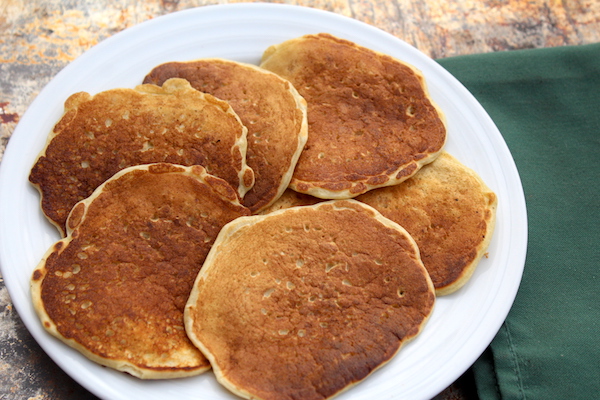 Lummur with Uncooked Oats
The Norse cookbook notes that "most people don't have cold oat porridge lying around much" these days.  As such, the recipe provided uses raw rolled oats in the pancake batter.  That's not the traditional preparation, but a modern adaptation to make these in kitchens where leftover oatmeal isn't something you save.
To make lummur with raw oats, combine 1 1/4 cup flour, 3/4 cup rolled oats, 1 tsp baking powder, 1 tbsp sugar, 1 cup milk, 1 egg and a pinch of salt.  Mix into a batter and cook on a pancake griddle.