Sour cherries, also known as pie cherries, are a tangy and sour treat with intense cherry flavor. Sour cherry recipes make the most of their delicious flavor, cooking them into desserts, drinks and even main courses for exceptional flavor-packed sensations.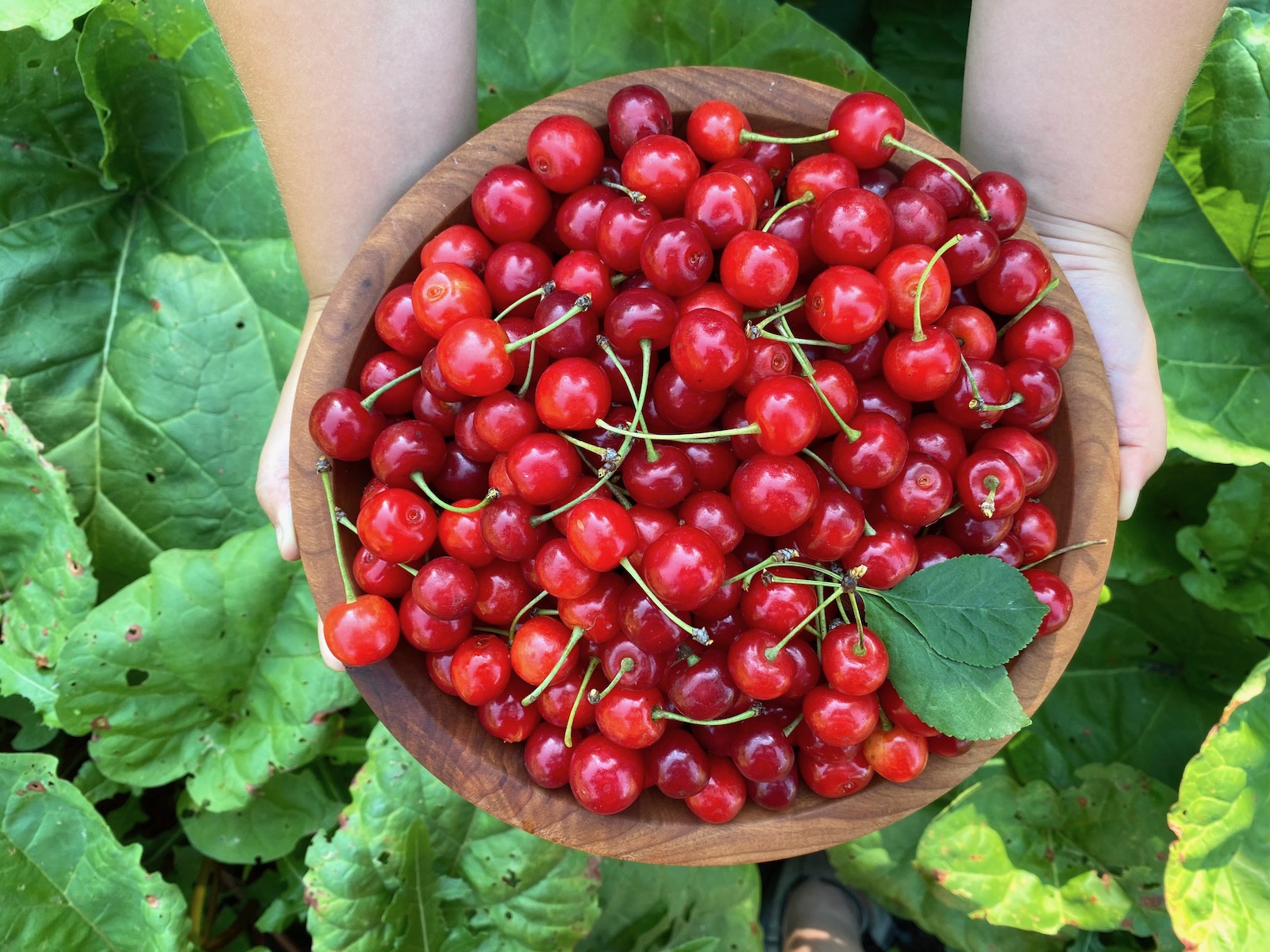 Cherries are often divided into one of two categories: sweet and sour. Although the sweet variety has long been popular in desserts and baked goods, tart cherries, also known as sour cherries, have many spectacular uses as well.
Tart cherries, however, are becoming more appreciated as of late with some sources touting them for their potential health benefits from reducing joint pain and heart health, to their melatonin-inducing effects as a sleep aid. Whether these claims can be proven is yet to be determined, although tart cherries do possess high levels of anthocyanins that come with ample antioxidant and anti-inflammatory properties.
Health benefits aside, these delectable little fruits are quite tasty be they baked into pies, preserved as jams and jellies, or incorporated into drinks, desserts and side dishes.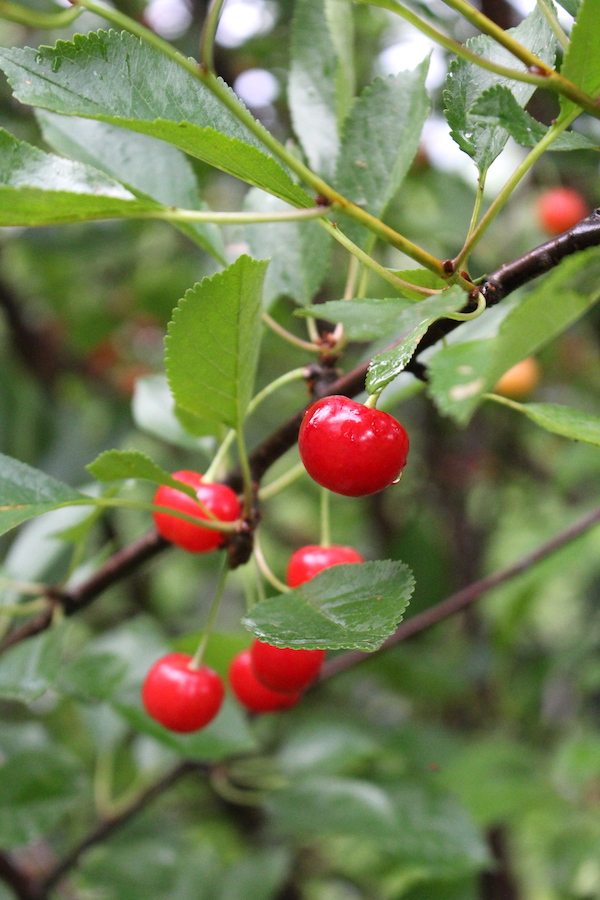 Choosing the Best Tart Cherries
Tart cherries (Prunus cerasus) fall into two groupings: morello and amarelle. Amarelle cherries have a red skin and clear fleshy inside – Montmorency is one popular type of amarelle cherry. Morello cherries have a red coloring in both the skin and the flesh.
Some of the more popular varieties of tart cherry in North America are Early Richmond, North Star, Meteor, Montmorency and Balaton. These trees grow best in USDA zones 4 through 8.
When tart cherries ripen depends on the particular cultivar and location, but most varieties ripen in June and July, with little red fruits dotting short trees about 15 to 20 feet tall.
Tart cherries should be picked when the fruits are full-flavored and slightly soft. Cherries picked too early will not ripen off the tree. Tart cherries should be harvested with the stem still attached for best quality unless planning on immediate use.
Tart Cherry Recipes
Tart cherries have a tart, sweet-yet-sour flavor. They are delightful in a range of dishes spanning from salads to savory courses and beverages to sweet treats. For desserts, sugar may need to be increased more than other fruits to balance out their tartness.
To appreciate the flavor of tart cherries, they are best eaten fresh, although cherries can be frozen or dried to be added to future recipes as well. You'll want to pit cherries before all recipes except preserves or juice making. For large quantities, you may want to invest in a cherry pitter.
Fresh Tart Cherry Recipes
Tart cherries add a burst of tangy flavor to salads, as well as an appetizing pop of color. These fruits pair well with both green salads and grain salads like quinoa. A salad dressing can also be made from tart cherry juice, lending a bright tart flavor to veggies and greens. Both fresh and dried cherries can be incorporated into these mixtures.
Appetizers, as well, can benefit from fresh tart cherries. Try making a sour cherry salsa or tangy cherry crostini. And for dessert? Use fresh cherries to make cherry tarts and pies. Try combining the tart flavors of sour cherries with chocolate and almond for scrumptious results.
Salads and Dressing
Appetizers
Tarts
Preserving Tart Cherries
In the event of a bumper crop, the simplest thing to do may be to preserve fruit for future use. To store cherries for later use, consider freezing or canning cherries after pitting. Dehydrating cherries is another effective option for adding this flavorful fruit to snack mixes, salads and baked goods at a later date.
Preserving tart cherries in the form of jam, jelly or pie filling is another option. Great for gifting, these canned delights can keep the flavors of tart cherries around all year.
Jams, Jellies and Pie Filling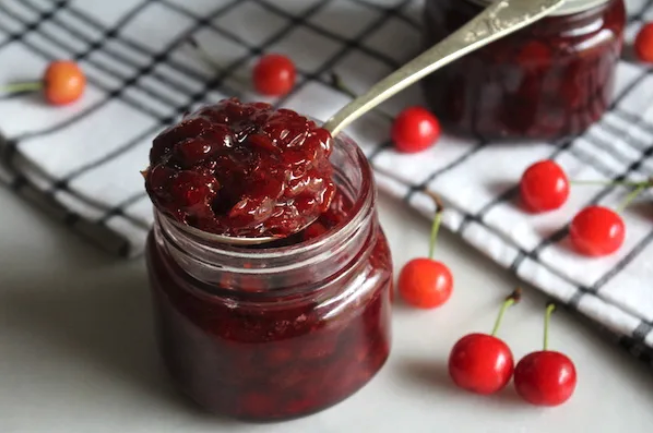 Tart Cherry Breakfast Recipes
For breakfast recipes, consider baked goods like scones and muffins. And for a special treat – try out some tart cherry breakfast rolls topped with a cinnamon roll-like almond icing and a cherry glaze. Coffee cakes and breakfast rings can be made as well. The best part? These treats can last as breakfast all week.
Dried cherries can be added to pancakes and oatmeal, or a syrup can be created from cherry concentrate or fresh cherries. A cherry compote or fresh fruit can be added to waffles and yogurt parfaits. And for a healthy kick, you can try chia seed parfait with sour cherries.
Muffins, Scones and Rolls
Baked Breakfast Treats
Pancakes, Oatmeal and Yogurt
Tart Cherry Savory Main Courses
Tart cherries can be implemented in a variety of savory dishes as well. Add tart cherries to a pot roast with beef chuck for a meaty treat or try out hand pies with chicken, onions and tart cherries for a mouthwatering dinner. The flavors of tart cherries blend beautifully with many savory dishes, meat-based or otherwise.
Try tart cherry dolmas, or stuffed grape leaves, made with tart cherries, spices and jasmine rice. Even savory pizzas can be made with a tart cherry glaze. Savory cherry compotes and chutneys can be crafted as well to accompany meats like pork, chicken or duck.
Tart Cherry Drink Recipes
You can implement sour cherries in a number of drinks and beverages. Sour cherry juice can be added to a variety of drinks from lemonade to sparkling spritzers or cocktails. Even a mock mulled wine can be made with tart cherry juice for a warm treat on cold fall nights.
Smoothies can benefit from this fruit as well – just be sure to pit first. Try blending tart cherry juice with almond milk and honey for a soothing, sleep-inducing bedtime drink.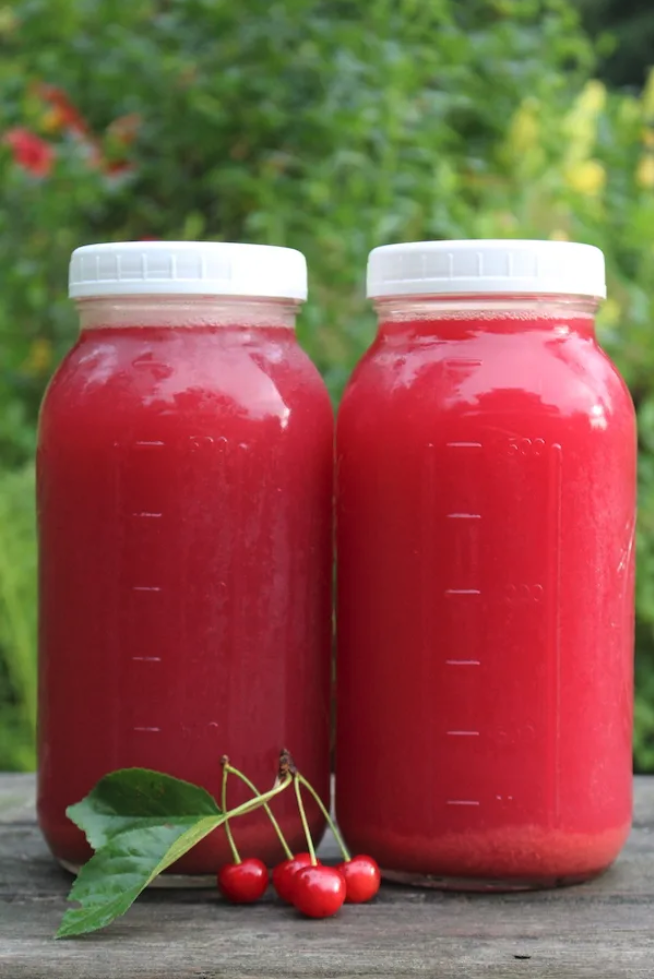 Tart Cherry Snack Recipes
In between meals, tart cherries can be used to make small treats, snacks and appetizers. Try a tart cherry compote in combination with creamy brie. For the little ones, try cookies and tart cherry fruit leather made from dried tart cherries or tart cherry gummies from cherry juice.
For fresh or frozen cherries, consider snackable cherry bars great for picnics and packed lunches. On hot days, try cooling down with tart cherry popsicles and sorbet. Intriguing recipe combinations of coconut and mint are supplied below!
Bars
Popsicles and Sorbet
Tart Cherry Dessert Recipes
For desserts so delicious you don't even need a special occasion, try pairing sour cherries with sweet spices like cinnamon, vanilla and almond. In addition to classic tart cherry pie, try tart cherries in a rustic galette, cinnamon-oat crisp or flaky pastry turnovers.
Ice cream and mousse are another terrific option. Combine cherries with creamy vanilla and nuts or white chocolate for decadent results. For a simple chilled dessert, blend tart cherries with gelatin powder and whipped topping. The result is as pretty as it is delicious!
Pies, Crisps and Turnovers
Ice Cream and Mousse
Cultured & Fermented Tart Cherries
Looking for fermented recipes involving tart cherries? Try pickling whole cherries or using their juice for other pickled items like pickled onions. Tart cherries can be made into a cherry wine, cherry mead or cherry hard cider combined with apples.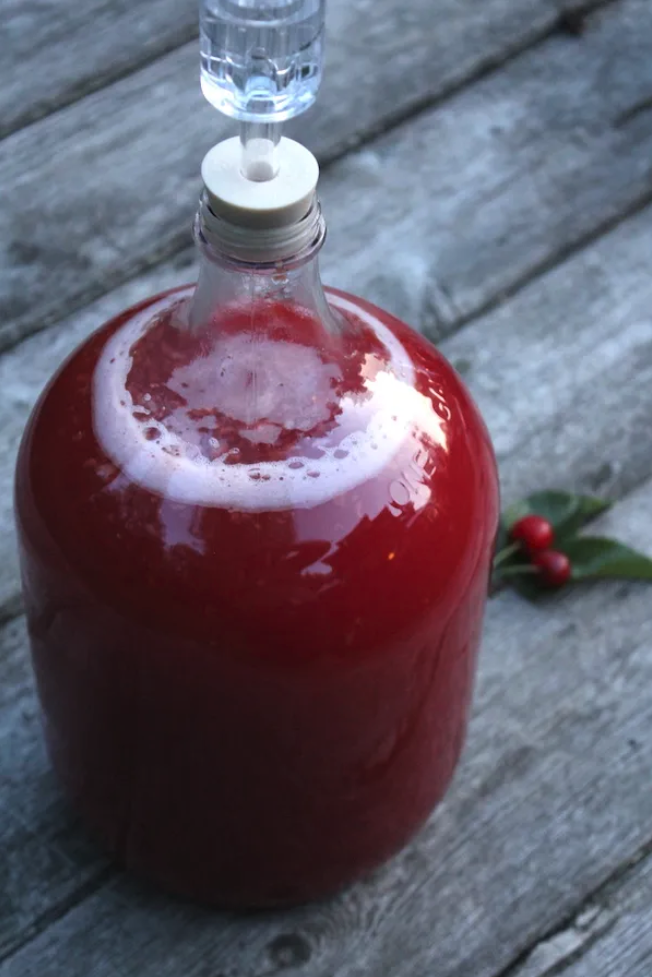 Seasonal Fruit Cooking Guides
Looking for more ways to use fresh seasonal ingredients?