Greengage plums are a rich and mellow treat, and they're perfect in all manner of greengage plum recipes. Their sweet, nectar-like flavor pairs well with a variety of dishes, be they fresh, baked or preserved.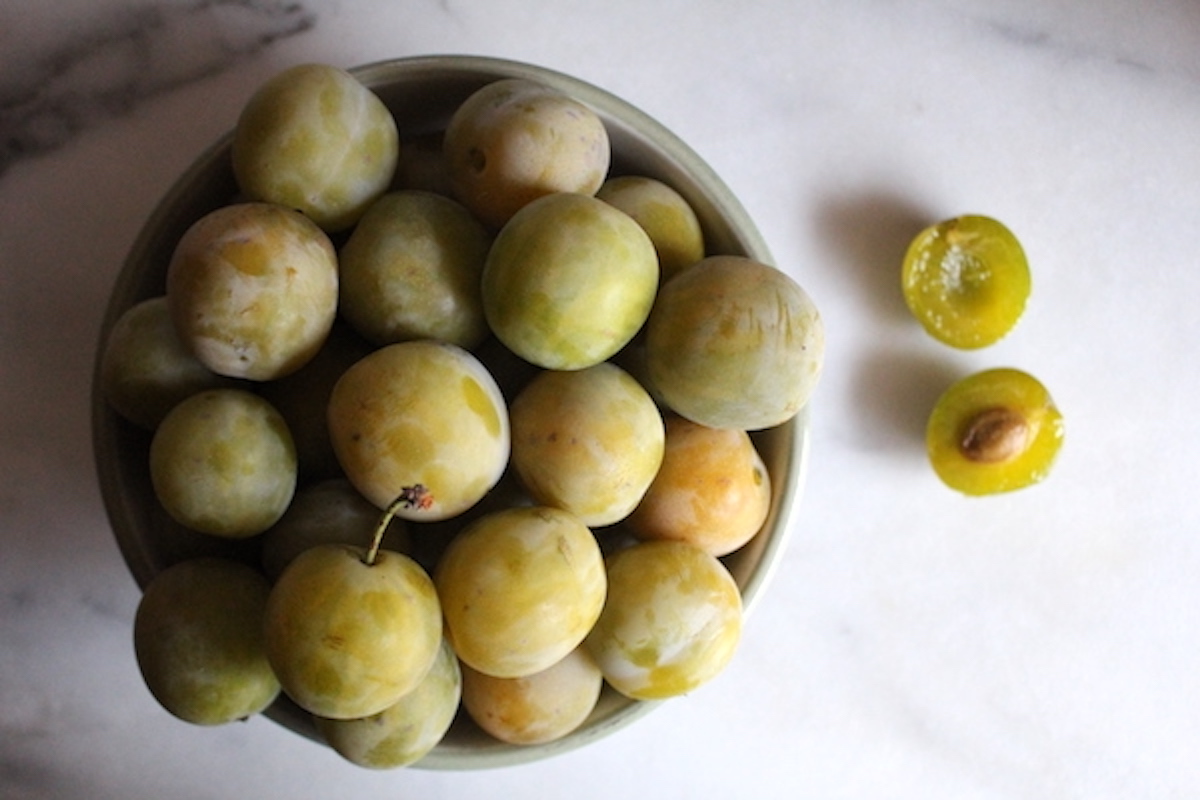 Greengage plums possess a distinctive flavor, dissimilar to any other plum. At first glance, these small green fruits may look tart, but they're quite the opposite. Greengages are an aromatic fruit with a honeyed flavor somewhat akin to apricots or honeydew melons.
Greengage plums are believed to harken from Europe. In France, they are known as the Reine Claude (Queen Claude) named so after one of the daughters of Louis the XII. They are less common here, but you'll find greengages do grow in North America (mostly in USDA zones 5 through 9) if the right level of chill can be provided.
Interestingly, greengages tend to grow scantily one year, and in overabundance the next, so it's not uncommon to find yourself with a bumper crop of greengages come late summer or early fall.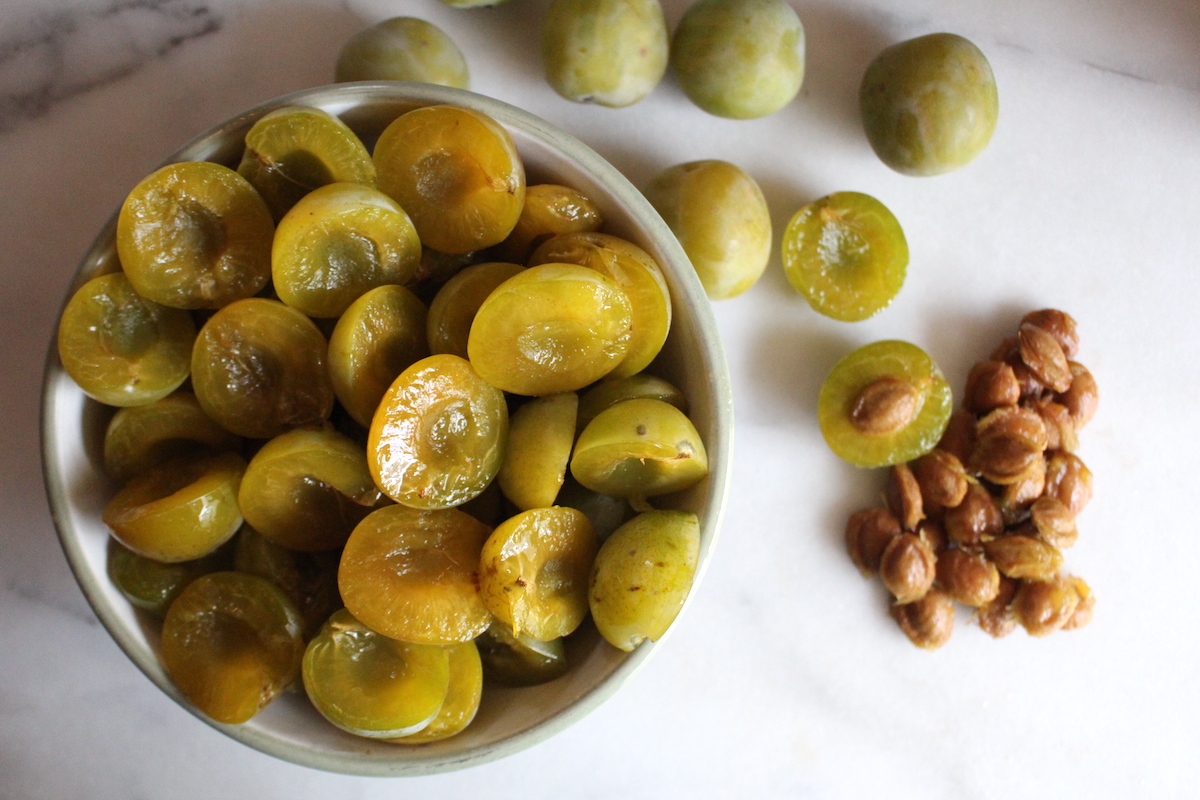 Preparing Greengage Plums
Greengage plums will be tender to the touch when ripe – a soft squeeze will let you know if they are ready for eating.
Once ripe, greengage plums are easy to prepare for cooking or eating fresh. Simply wash, halve, and remove the pit.
Now these sweet, succulent fruits are ready for all manner of dishes, be they pies, preserves, or something more unusual.
If you're really ambitious, you can crack the seed inside and pull out the nut like inside. That's sometimes used in old fashioned preserve recipes, and the little nutlets are used to make liqueurs as well, most famously, French Noyaux.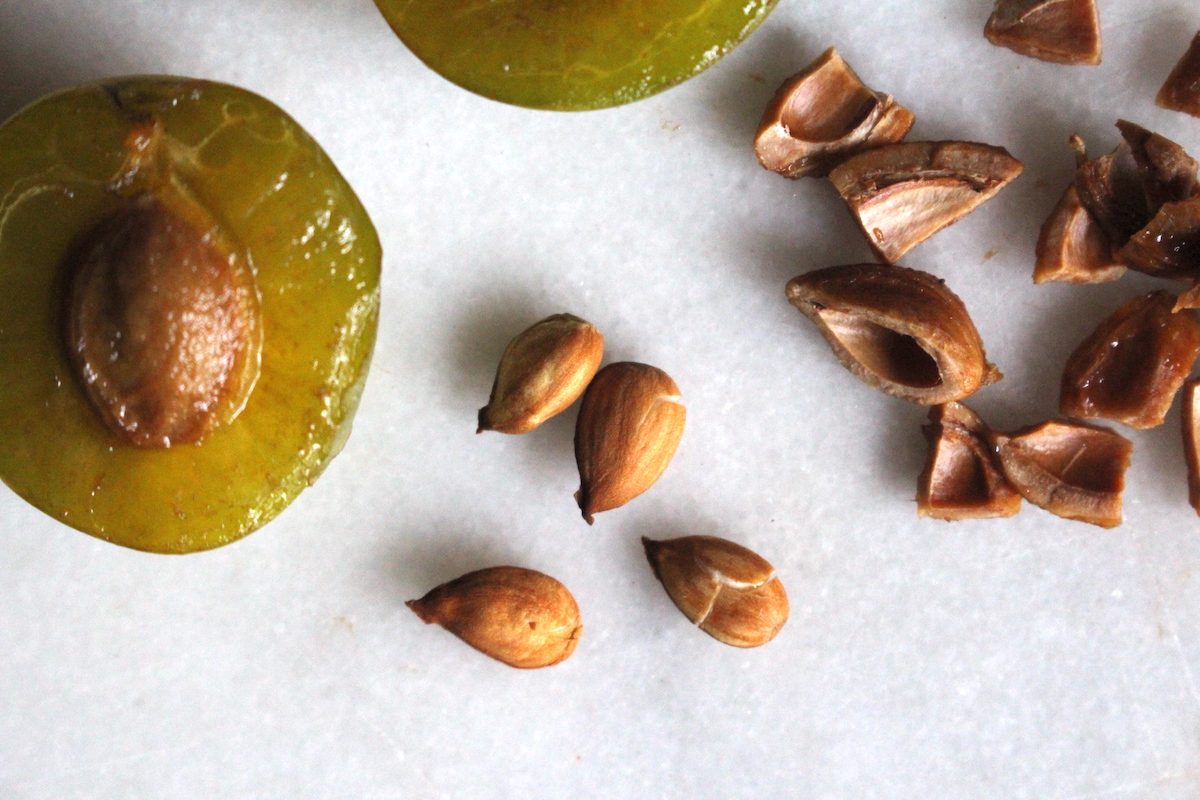 Greengage Recipes
Greengage pairs well with a variety of dishes, both sweet and savory. When mixed into sweet buttery baked goods or balanced with cream and custard, greengages can benefit from the addition of a few subtle spices like vanilla or nutmeg. They pair well with almonds, ginger and even savory spices to be served alongside fish and meats.
Additionally, greengages are an ideal fruit for preserves due to their high pectin content. So if you're ever in a pinch and need to unload a bundle of greengages, know greengage jams and jellies make a lovely gift for fall.
Simple Greengage Recipes
Sometimes you're just in the mood for something simple and uncomplicated. Luckily, there are plenty of recipes for greengages that are just that. You can roast plums for a sweet dessert to be served alongside dinner or make a compote to top yogurt and ice cream.
For a healthier option, you can toss fresh greengages atop a salad alongside nuts and other fruits. Toss some sliced greengage in your next fruit salad for an unusual combination. Unripe greengages can even be pickled for a crunchy treat.
Greengage Preserve Recipes
There are a host of ways to preserve greengages, be it in the form of jarred or canned delights like jam, jelly or chutney or be they canned whole. We've rounded up recipes for both simple and spicy versions so everyone's tastes are met.
Greengage plums can also be frozen. Good Housekeeping recommends fruits like apricots, damson and greengages to be frozen in a sugar syrup with lemon to avoid discoloring. As reiterated by Freeze It, freezing greengages in syrup extends the shelf life to about 12 months, while freezing without sugar tops out at about 8 months.
Jams and Jellies
Chutneys and Fruit Leather
Canning Greengages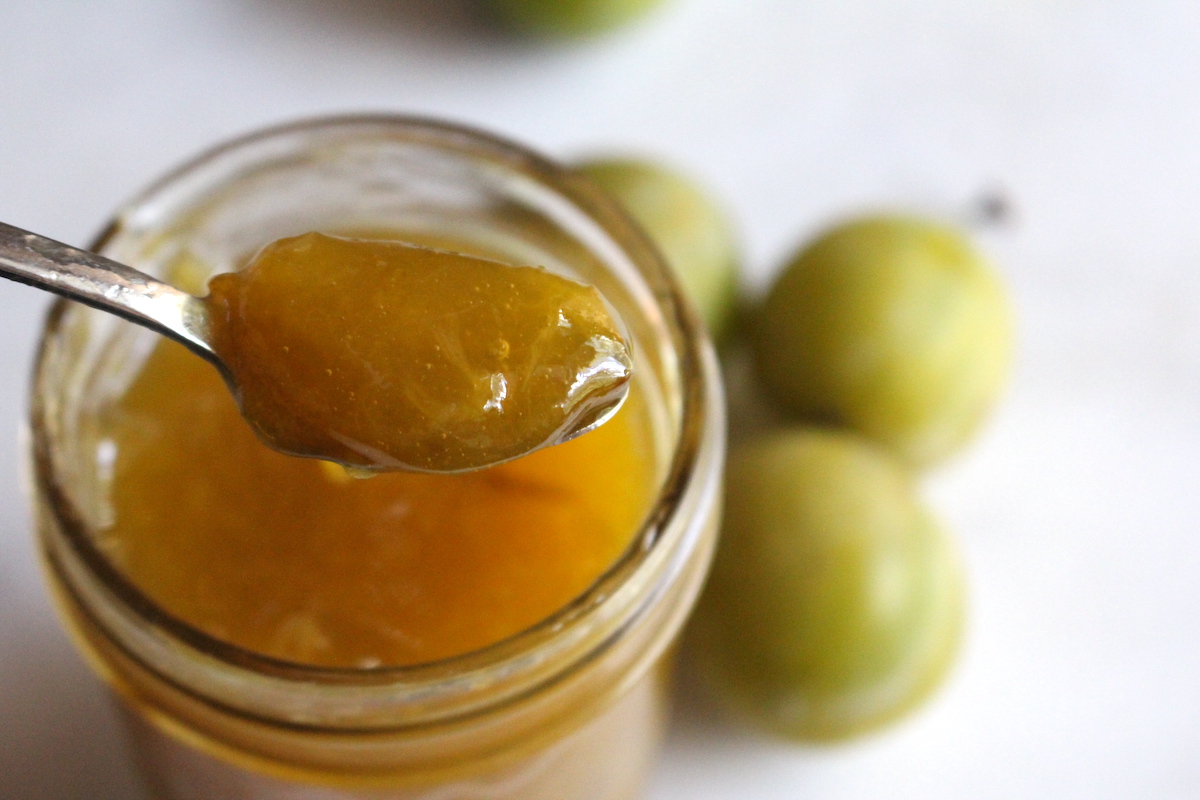 Greengage Dessert Recipes
Greengages are a popular addition to desserts given their sweet, ambrosial nature. You'll find greengages go well in both pies and crumbles, especially with the addition of other fruits like apples or different plum varieties to add balance to their sweetness.
Greengages also pair well with creams and custards. Scottish cranachan, an indulgent dessert made from toasted oats, whipped cream, honey and fruit, also benefits from the addition of a few greengages, topped with some tart raspberries.
Both creamy tarts and clafoutis can be elevated with greengages. These creamy desserts work well with sweet, fleshy greengages. Try poached plums with sweetened ricotta or a moist yogurt cake.
Crumbles and Pies:
Custards and Creamy Desserts
Greengage Drinks
To top of all these decadent recipes for delectable salads and indulgent desserts, let's finish with some greengage drink recipes to wash it all down. Greengages can be made into a mild summer wine with a sweet dessert finish. Pair with cheese, salads, or light desserts.
If you're looking for something stronger, greengages can be fashioned into a simple gin, or one more perfumey with the addition of spices such as clove, orange rind, or cardamom. A French-style fruit brandy can also be made with greengage plums, known in France as Eau-de-Vie.
Seasonal Produce Recipes
Looking for more ways to cook with seasonal produce?