Red currant recipes showcase this short lived summer fruit in all the best ways. Once picked, red currants are delicious when added to baked goods, made into sauces, or preserved in various forms.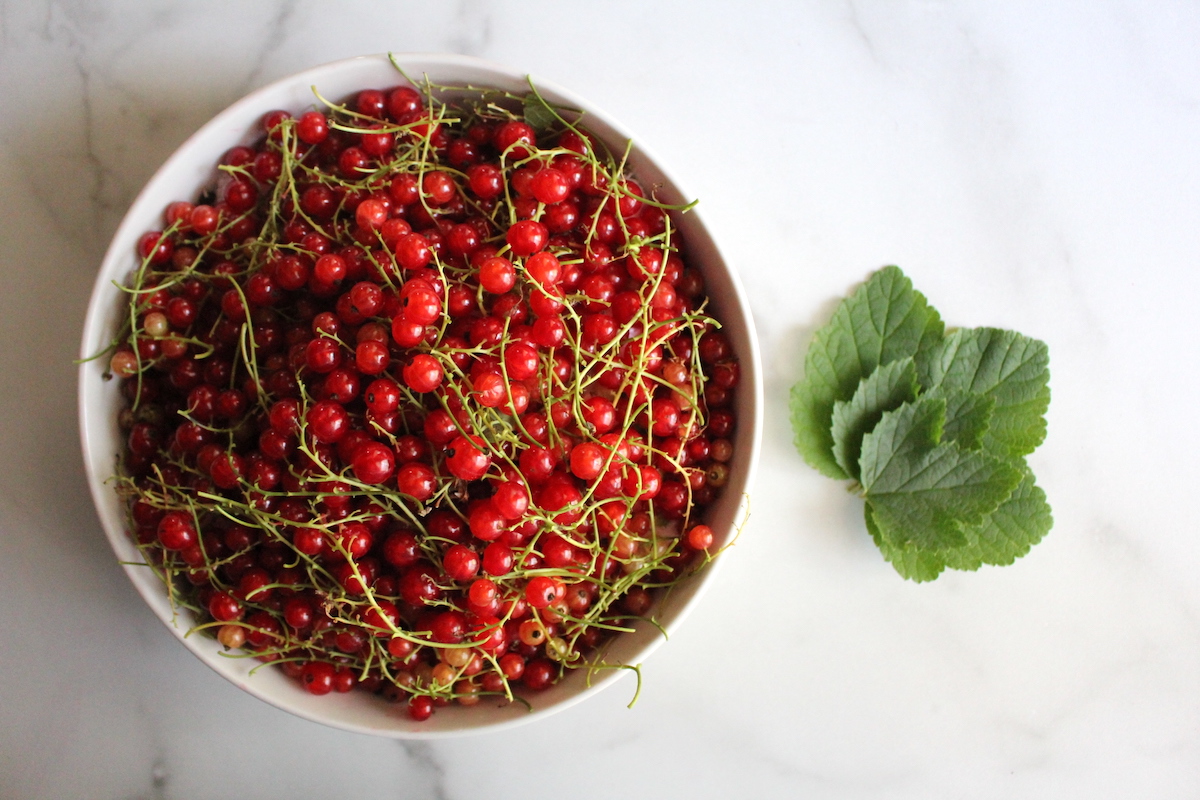 For many, the word currant brings to mind small dried raisin-like fruits, known as Zante currants. True currents are more akin to gooseberries, growing on dense bushes with berries in shades of black, red, white, and pink. Red currants in particular are a pleasing treat that can be incorporated into many dishes.
Red currants have a short cultivation season, often ripening over a two week period in mid-June to mid-July. This can sometimes result in a large collection of red currants at one time that needs to be quickly used.
You can of course preserve red currants by freezing the fruit or making them into jam and jelly – but there are plenty of recipes to help use up those fresh puckery berries as well if you find yourself with a bumper crop.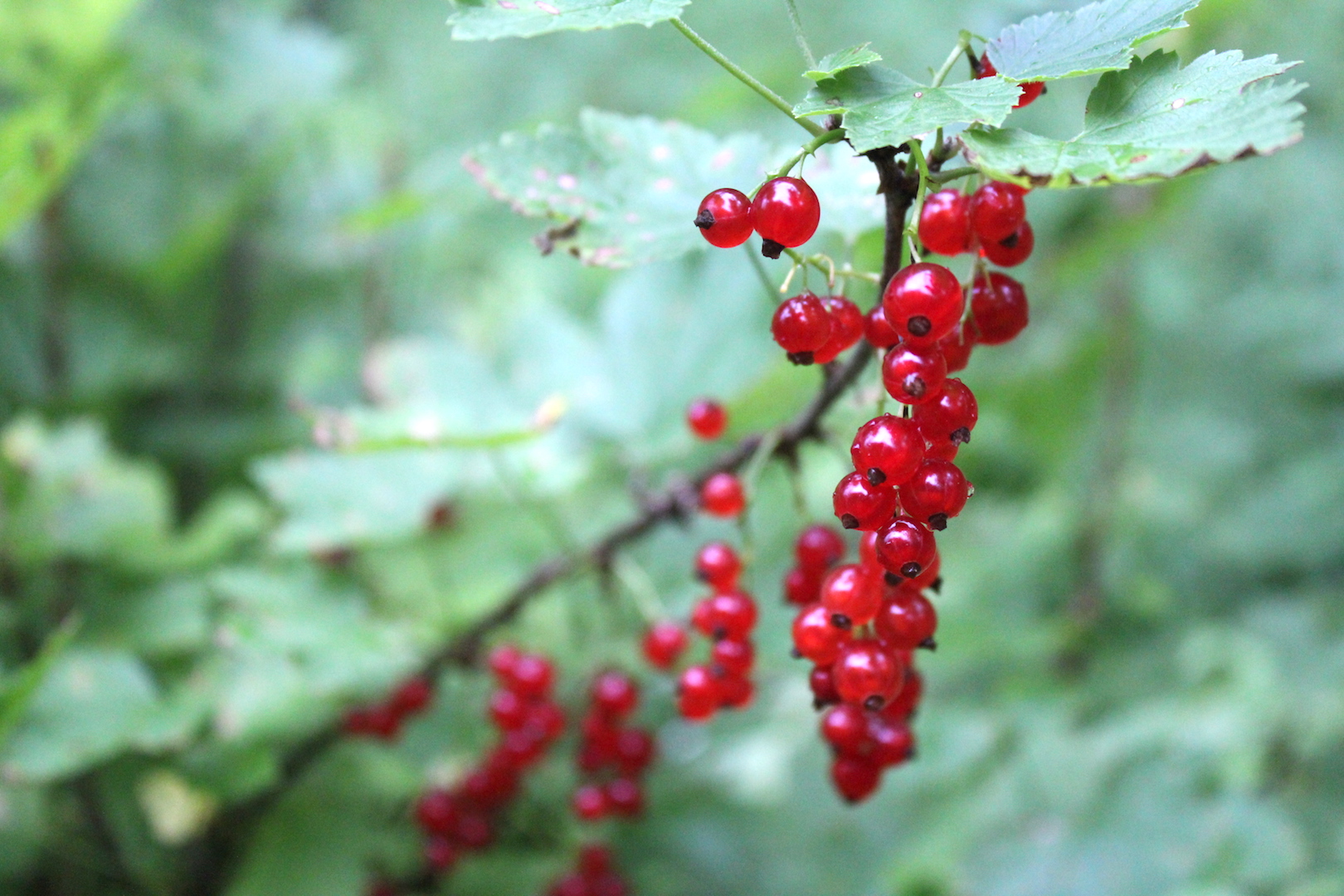 Choosing the Best Red Currants
Unlike black currants, red currants are less demanding, cropping well in many soil conditions. This is because red currants (Ribes rubrum) produce fruit on old wood, whereas black currants (Ribes nigrum) produce their fruit on new wood, therefore requiring more attention and better growing conditions.
Red currants change to a bright red hue when fully ripe, with clusters of berries that are best picked whole. Fruit can be left on the bush for 2 to 3 weeks after reaching their ripe coloring – this later picking can even enhance flavor and sweetness according to Utah State University Yard and Garden Extension.
Be careful when picking red currants – they can be quite delicate and easily bruised. To avoid damaging tender skins, harvest the whole cluster of fruit at once.
Always select red currants that are bright red to ensure ripeness, waiting to pick them until needed for optimal taste if you can.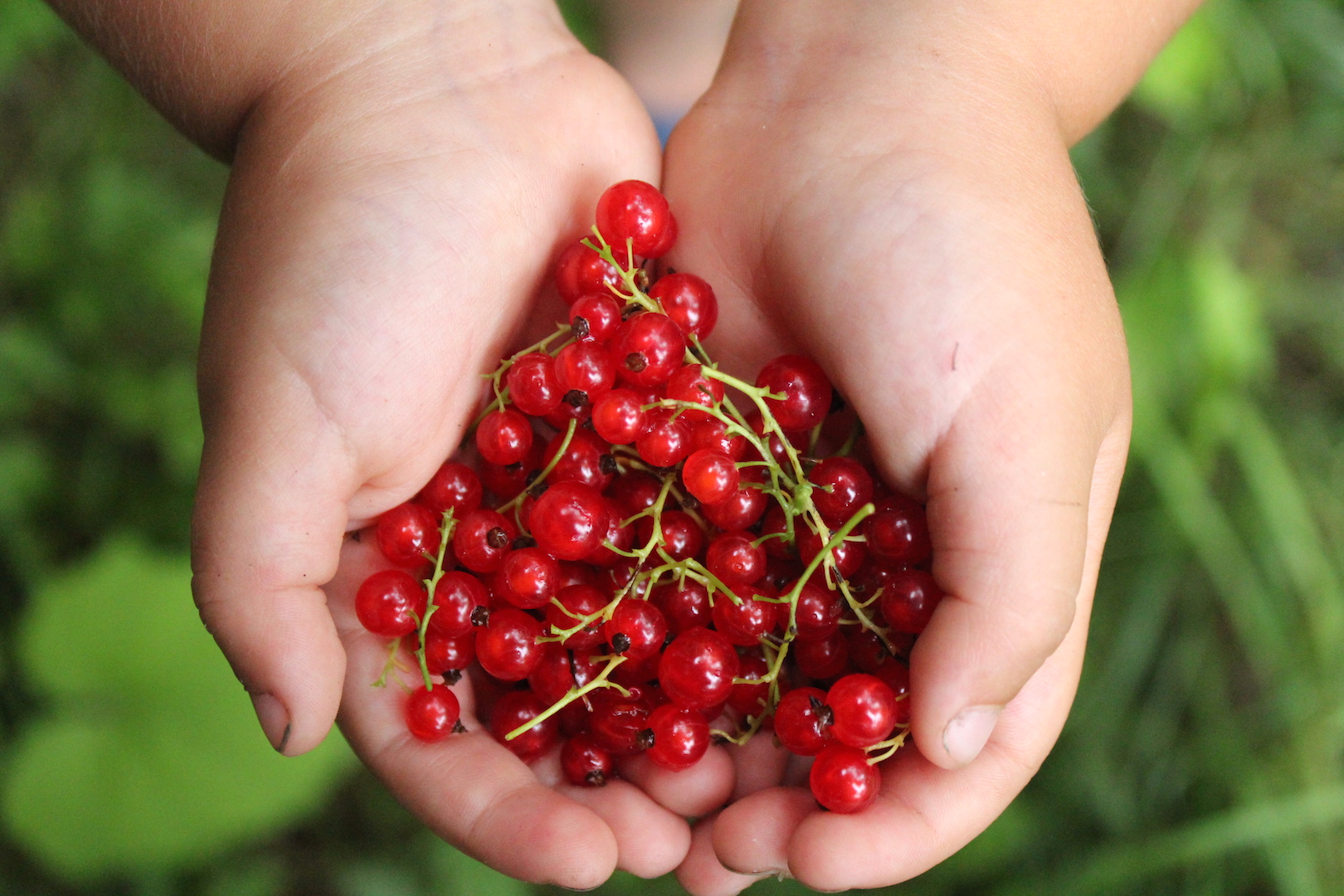 Red Currant Recipes
Red currants possess an unusual flavor, being described as tasting like raspberry and rhubarb or sweet-tart like a cranberry. They have an acidic quality that is perfectly balanced by their sweetness.
Red currants can be used in many dishes from salads to jams or made into sauces, syrups or liqueurs. In Russia, red currants are used to make wine and juices, while in Austria, it is a popular filling for Linzer Tortes.
Fresh Red Currant Recipes
You can incorporate fresh currants into everything from salads and tongue-teasing appetizers to decadent desserts. Add red currants to diced cucumbers, tomatoes and onions for a refreshing and colorful salsa. Try red currants in a spicy chutney with thick crackers.
Too much cooking involved? Try toasting crostini and topping it with soft cheese and fresh currants. Add a drizzle of honey or olive oil and sprinkle with rosemary. Red currants can also be added to salads or made into dressings. Try pairing with figs, cucumbers, or even shrimp.
Fruit salads can benefit from a dose of red currants as well – their sharper taste can create balance with sweeter fruits like strawberries or raspberries. Additionally, fresh currants can be added to tarts and pies. Consider blending with other fruits like blueberries and other sweet berries or stone fruit.
Appetizers
Salads & Dressings
Preserving Red Currant
Sometimes the best way to use up a glut of red currants is to simply preserve them so you can enjoy the fruit throughout the year. You can of course freeze red currants or dry them to add to baked goods later on.
In still more methods of preservation, red currants can be made into jams and jellies and sealed for the long winter. Below you'll find both sweet and spicy recipes for jelly as well as sweet jams made solely from red currants as well as with the addition of other fruits.
Ever wonder how to use all that red currant jelly? Cooks Illustrated recommends adding it to meats, charcuterie boards, and even tea.
Freezing and Storing
Jams and Jellies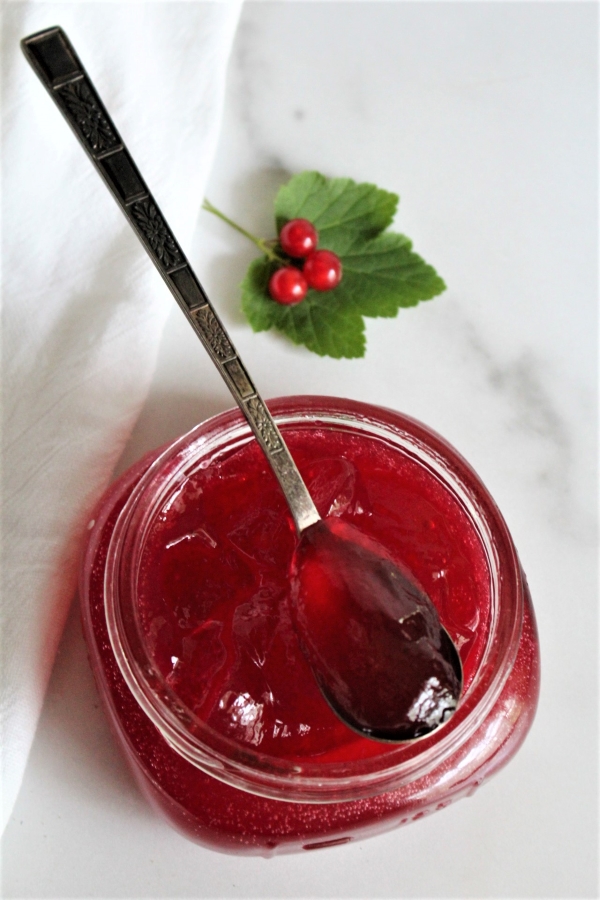 Red Currant Tarts & Pie
These soft fruits tend to fall apart easily when cooked into a pie, but they have enough natural pectin to set inside the crust, leaving you with a firm, delicious red currant pie.
Most people though, prefer to make red currant tarts with a thick bottom crust and thin layer of fresh red currants baked on top.
Red Currant Breakfast Recipes
Red currants are a delicious addition to breakfast items from cinnamon-laden coffee cake to picturesque scones or muffins dotted with fresh or dried currants. Just fold into your batter and bake as usual!
These brightly-hued berries pair incredibly well with yogurt as well. Try making French toast with a currant-flavored yogurt sauce or spooning some over warm honey-sweetened oatmeal. Sprinkle fresh berries into crepes or sweet omelets, or toss a little red currant jam atop some pancakes for a tart and sweet breakfast treat. Top with fresh berries for added flourish.
Red Currant Savory Main Courses
Red currants can also be implemented in savory dishes. Sauces and relish can be made with fresh or frozen currants that pair wonderfully well with duck, chicken, and other meats. You can make a marinade with red currant syrup or a beefy stew from red currant jelly.
Even fish can be enhanced with red currants. Try pairing redcurrant glazes with salmon, trout, sea bass or halibut for interesting flavor combinations.
Red Currant Drink Recipes
The thought of all those tempting dishes making you thirsty? Let's check out some red currant drink recipes then! Red currants can be added to kid-friendly beverages like sweet tea or lemonade. Make red currant juice to store and splash into other beverages. Currants can be blended into smoothies along with yogurt, blueberries, bananas and other antioxidant-rich red berries.
And for the adults, you'll find plenty of cocktails and other mixed drinks. Try margaritas, cosmos and minty mojitos for a refreshing summer evening treat. And if you're feeling international, be sure to try making mors, a traditional Russian berry drink. Commonly enjoyed in the summer months, it is made with boiled berries and sugar with spices occasionally added. For an adult version, try serving with a shot of vodka, or even red currant gin.
Alcohol-free
Adult Beverages
Red Currant Snack Recipes
Even snacks can be created with red currants! Try oaty red currant cookies made with fresh ripe currants or try mixing currants with other berries and dehydrating them for packable fruit leather for hikes.
Too hot for baking? Try blending red currants with other fruits like blueberry and banana, juice, or yogurt and pop into popsicle molds for refreshing frozen treats. They're not terribly unhealthy either, especially with honey used as a sweetener!
Red Currant Dessert Recipes
And now it's time for dessert. You can also make use of red currants in all forms of desserts from sorbet and ice cream to trifles and custards. If you're up for baking you can add red currants to cakes, puddings, or portable crumb bars. Looking for something more worldly to try?
Try incorporating red currants in a clafoutis – a classic French dessert made with a sweet batter baked atop fruit. As the batter bakes it rises around the fruit leading to a beautiful texture and eye-pleasing dessert. Another option is Johannisbeerkuchen, a German red currant cake. Try dusting with powdered sugar or serving with cream for a delightfully sweet and tart summer dessert.
Sorbet and Ice Cream
Custard, Mousse, and Trifle
Cake
Other Desserts
Cultured & Fermented Red Currant Recipes
Red currants can also be fermented in the form of wine or mead. Try blending with raspberries for a more complex flavor profile.
Still have leftover berries? Try pickling red currants or making lacto-fermented berries to add to oatmeal, yogurt, or berry-infused water.
Seasonal Fruit Cooking Guides
Looking for more ways to use fresh seasonal ingredients?