Rhubarb cocktails take the deliciously tart taste of rhubarb and dress it up into a fancy drink worthy of a night on the town. All it takes is a quick walk out to the rhubarb patch (or a trip to the farmer's market) and you can make your own fancy rhubarb drink for a special night in.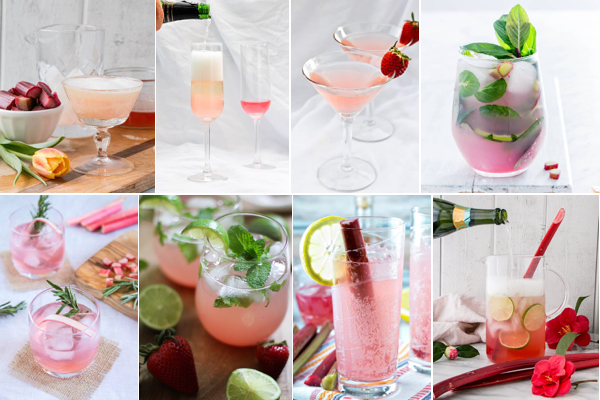 Rhubarb Cocktails
Rhubarb is naturally sweet/tart and adds a unique flavor to cocktails, mocktails, smoothies, and juices. Try any of these creative rhubarb drink recipes this spring!
More Rhubarb Recipes
Looking for more rhubarb inspiration? Try any of these savory rhubarb recipes. Or, you know, stick with pie, but go old school with this Amish Rhubarb Custard Pie.