Rhubarb is just beautiful, and it's a shame to hide it inside of a pie. This rhubarb upside-down cake shows off all it's beauty right on top, and allows for your own creativity in arranging the pieces. Leave them long like Smitten Kitchen's version, try a cubic design like real simple food, or get really fancy with an elaborate diamond pattern like this one from The Kitchen McCabe.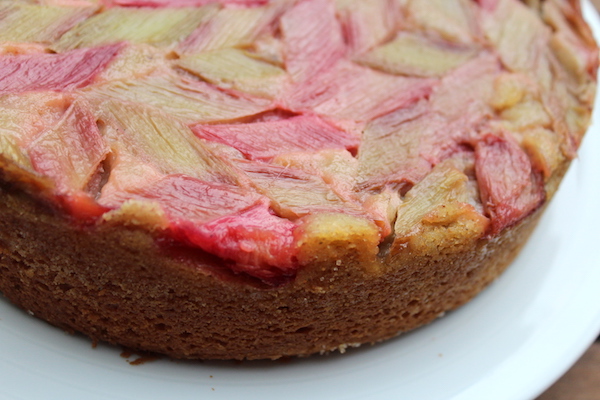 Regardless of how you arrange the rhubarb, the cake is a thick buttery slab of awesome that compliments the tart rhubarb beautifully. Think of a pound cake, but with a soft buttery crumb. Then add warm spices like ginger and cardamom.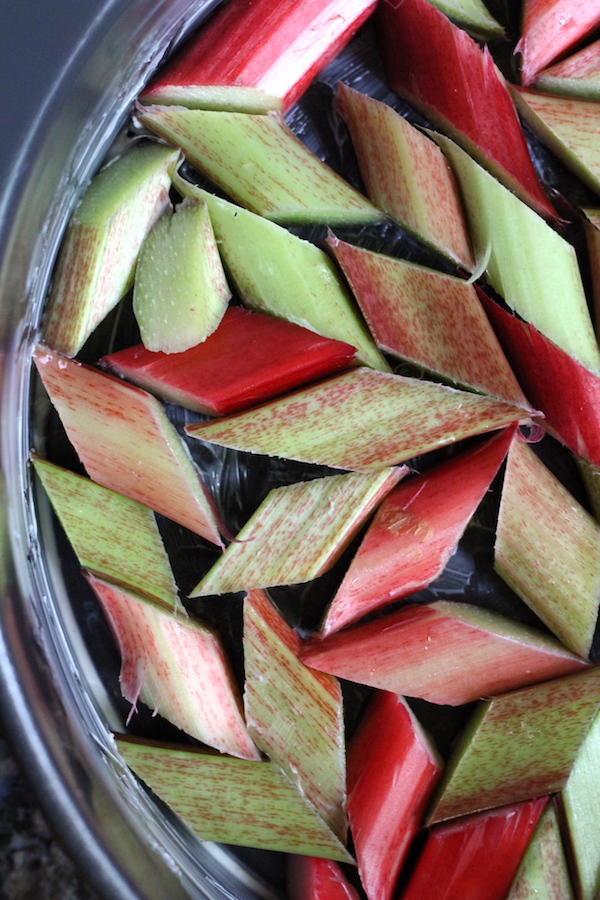 Spice wise, there are a number of options. The rhubarb plays well with lemon, and a bit of thyme mixed with the rhubarb topping will give you lovely herbal notes. I particularly love cardamom in the cake, but if you don't have it on hand, go ahead and substitute allspice.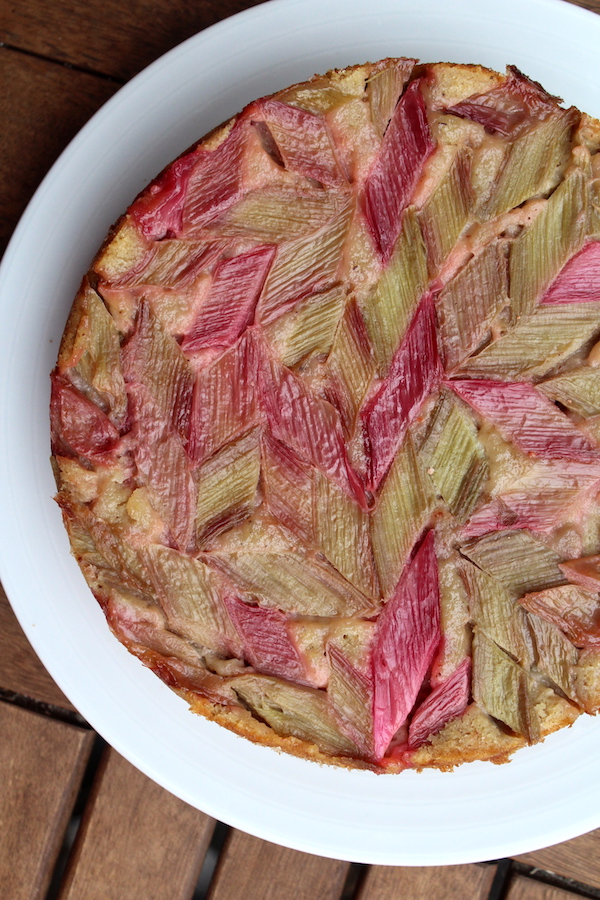 Traditionally, upside down cakes are made in an oven-safe skillet, and you melt and carmelize sugar/butter topping before quickly spooning on the cake and popping it in the oven. While you can do that, this cake also works out wonderfully in a springform pan.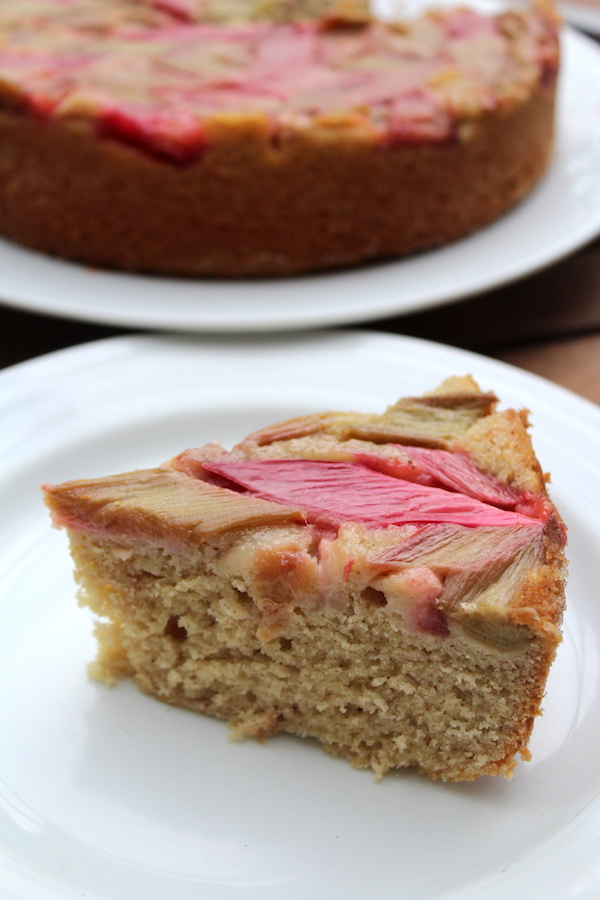 More Rhubarb Recipes
Looking for more rhubarb inspiration? Try any of these savory rhubarb recipes or some of my other favorites:
Yield: 8 slices
Rhubarb Upside-Down Cake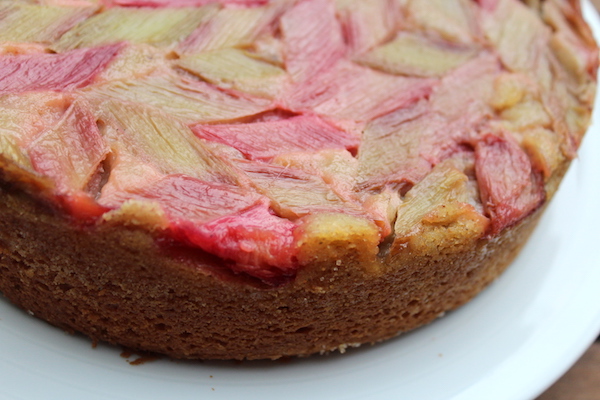 This just barely sweet buttery cake offsets the bright, tart flavors of fresh rhubarb.
Ingredients
Rhubarb Topping
1 pound Rhubarb
1/2 cup sugar
1/4 cup butter melted
1 pinch salt
Cake
1/2 cup butter softened
3/4 cup sugar
2 eggs
1 tsp vanilla extract
1/2 cup yogurt or sour cream
1/2 tsp ginger
1/2 tsp nutmeg
1/2 tsp cardamom
1 pinch cloves
2 tsp baking powder
1/2 tsp salt
1 1/2 cups flour
Instructions
Slice and arrange the rhubarb in a 9'' springform pan. Sprinkle 1/2 cup sugar over the top, and then pour on melted butter. Set aside.
Cream the butter and sugar together until light and fluffy, about 2-3 minutes. Add the eggs, one at a time, beating after each addition.
Add in vanilla and yogurt.
In a separate bowl, stir together baking powder, spices and flour. Add into the wet mixture and stir until just combined. The batter will be thick.
Spoon the batter on top of the rhubarb mixture in a springform pan and smooth out the top with a spatula.
Bake at 350 for 40 to 45 minutes. If you're using an 8'' cake pan, the cake will be deeper and may take up to an hour to cook through. Test it in the center with a toothpick, but make sure you don't poke down into the rhubarb layer, which will remain gooey even when cooked.
Once cooked, remove the cake from the oven and allow to cool for 5 minutes. Remove the springform outside of the pan and invert the cake onto a plate.
Allow the cake to cool completely before serving.