Einkorn flour has a naturally nutty flavor, that plays well against the whole grain oats in these einkorn oatmeal raisin cookies. It's slightly different than a standard oatmeal cookie recipe to account for the different characteristics of einkorn flour.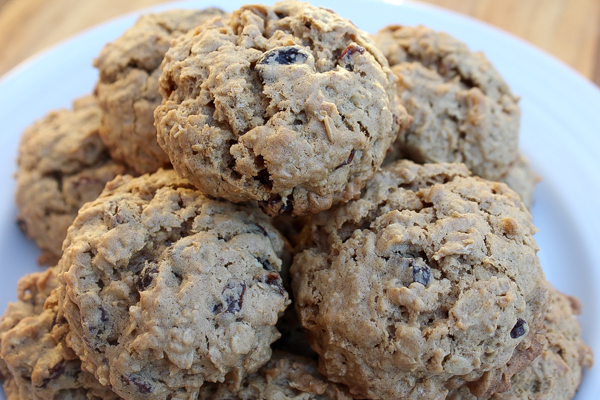 Back when I made a steady side hustle selling baked goods at farmers' markets, oatmeal chocolate chip cookies were always quick to sell out. I often had requests for alternate versions, vegan, gluten-free, wheat-free, and then, most recently: einkorn flour based. Einkorn has many of the same baking characteristics as regular flour, but people that are sensitive to gluten in regular flour can tolerate einkorn flour.
Ancient grains like einkorn haven't been bread as heavily as our modern strain of wheat, and there's something about it that just makes it more digestible for people with wheat sensitivities. It is not gluten-free, but it's reputed to have "good gluten" or more digestible gluten.
Einkorn flour can be a bit tricky to find in grocery stores, but it's becoming more common as demand surges. Look in the baking section near the natural or specialty baking ingredients. It's also available at a great price from Amazon.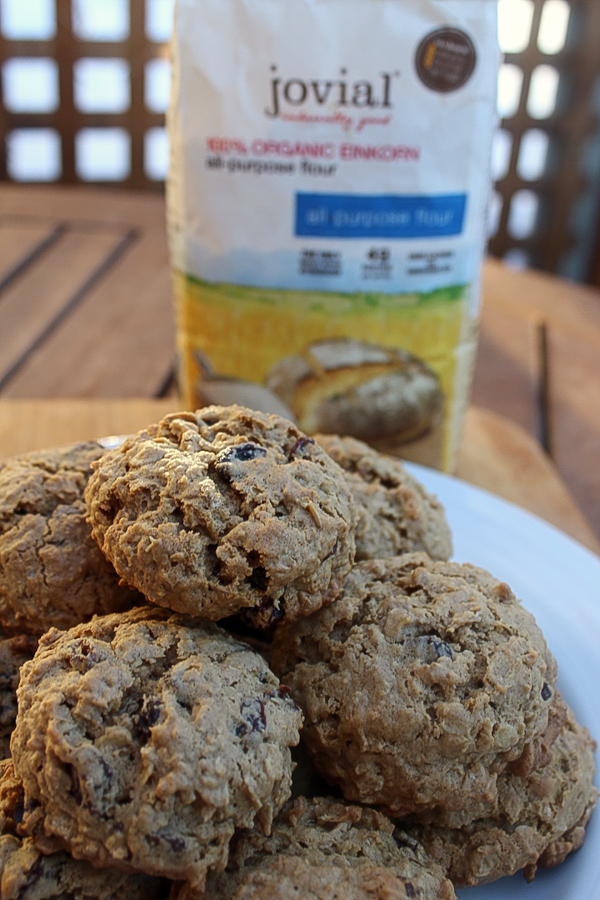 For this recipe, I used regular old-fashioned oats because I think they give the cookies a better texture and a bit of crunch. Quick-cooking oats will also work just fine.
If you're looking for an einkorn version of another cookie classic, try these einkorn chocolate chip cookies.
Yield: 18 cookies
Einkorn Oatmeal Raisin Cookies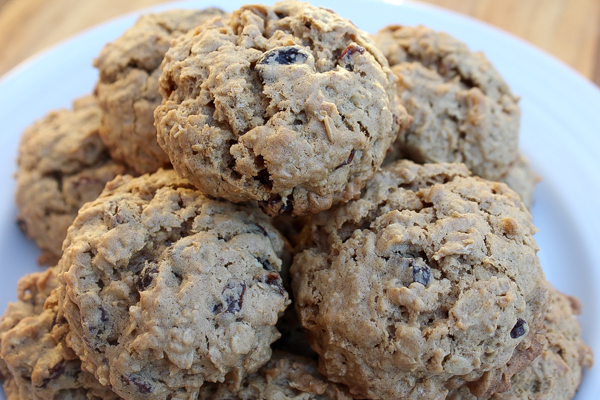 Einkorn flour has a natural nutty flavor, that plays well against the whole grain oats in these Einkorn Oatmeal Raisin Cookies.
Ingredients
½ cup butter, room temperature
1 cup brown sugar
1 large egg
1 tablespoon vanilla
1 ⅓ cup einkorn flour
2 cups oats, regular or quick cooking
1 teaspoon baking soda
1 teaspoon cinnamon
½ teaspoon sea salt
1 cup raisins
Instructions
Cream the brown sugar and butter together until light and fluffy.
Add the egg and vanilla. Whip to completely incorporate.
In a separate bowl, mix einkorn flour, baking soda, cinnamon and sea salt.
Add dry ingredients and stir to combine with the butter and egg mixture.
Mix in raisins and oats until just combine.
Spoon ont a baking sheet, lined with parchment paper or a silicone baking mat. Bake at 350 for 15-18 minutes for medium cookies.
Notes
Reduce baking time for smaller cookies.
Recommended Products
As an Amazon Associate and member of other affiliate programs, I earn from qualifying purchases.
Sweet Treats
Satisfy your sweet tooth with some of these other cookie recipes!