Damson plum recipes tend to unique ways to feature this rich, full flavored fruit. Unlike regular plums, Damson plums possess a more tart, complex flavor that is balanced out by cooking, adding a rich, sweet, and slightly spicy flavor to dishes.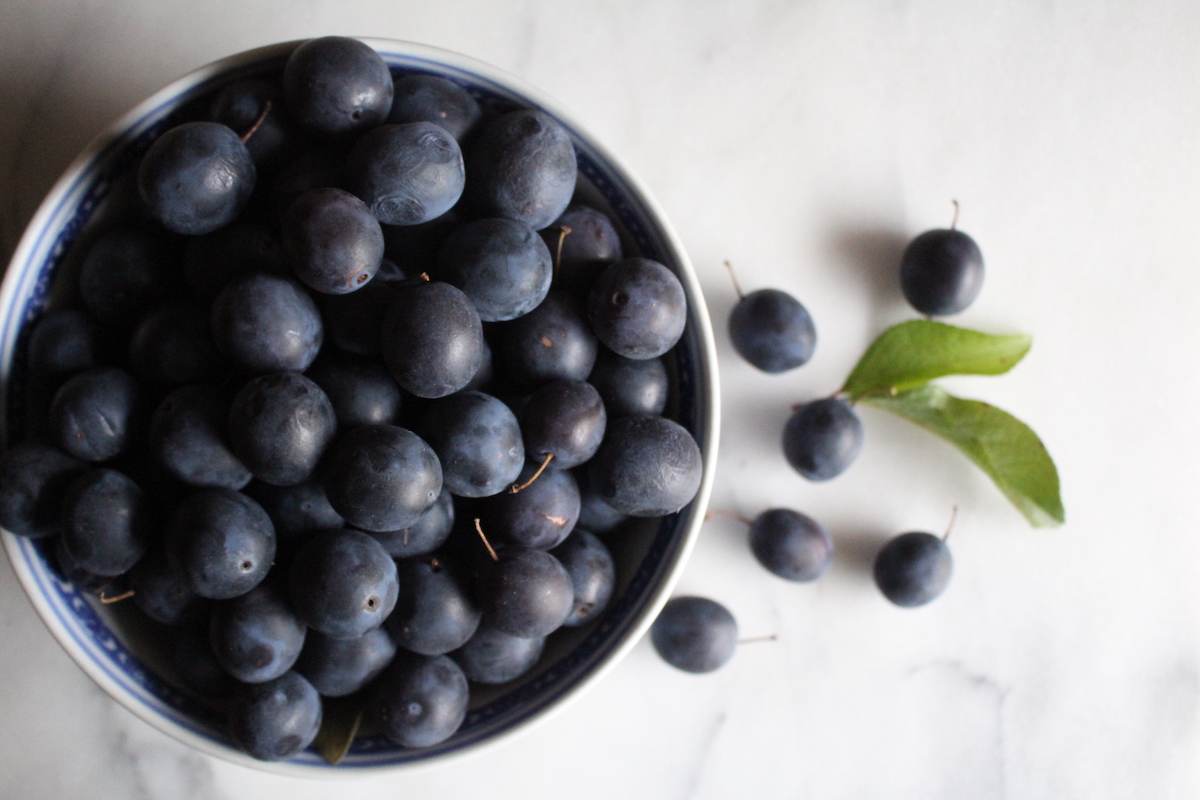 Damson plum trees bloom in late spring, contrasting their dark green foliage with clusters of elegant white flowers. When the fruit forms, it takes on a dark, purple-indigo shade which ripens in late summer.
These small, oval fruits are ripe for picking in August, September and October, slightly later than other plum varieties. Damsons are best left to ripen on the tree. Ripe plums will be dark in color and soft to the touch when squeezed.
Once picked, they can be easily canned or frozen, thus saving a bounty of damson plums for future culinary uses.
What Do Damson Plums Taste Like?
A ripe damson plum will taste sweet and sour, with a slight bitterness that is best offset with sugar or other flavorings – unripe plums will be even more sour. Damson plums are slightly acidic, usually balanced by their sweetness. Some find hits of spice or even an almond-like flavor in ripe damson plums.
Damson plums are rarely eaten fresh off the tree. They are best made into jams, juice, or added to baked goods to best appreciate their rich flavor.
Damson Plum Recipes
Damson plums can be incorporated into a wide variety of dishes and preserves. One of their most popular uses is jams or jellies, which can be added to Linzer cookies or baked into doughnuts. Damson plums can also be preserved in the form of juice, which can be canned and stored for later use.
Additionally, Damson plums are popularly made into sloe gin and plum wine. These small plums can be fermented, pickled, baked into pies and crumbles, or made into ice cream and summer pudding. Sauces can be made from damson plums for meats and sausages. You may even wish to try dehydrating plums for snacking.
Damsons are small enough to be pitted with a simple handheld cherry pitter, which really helps when preparing this clingstone fruit.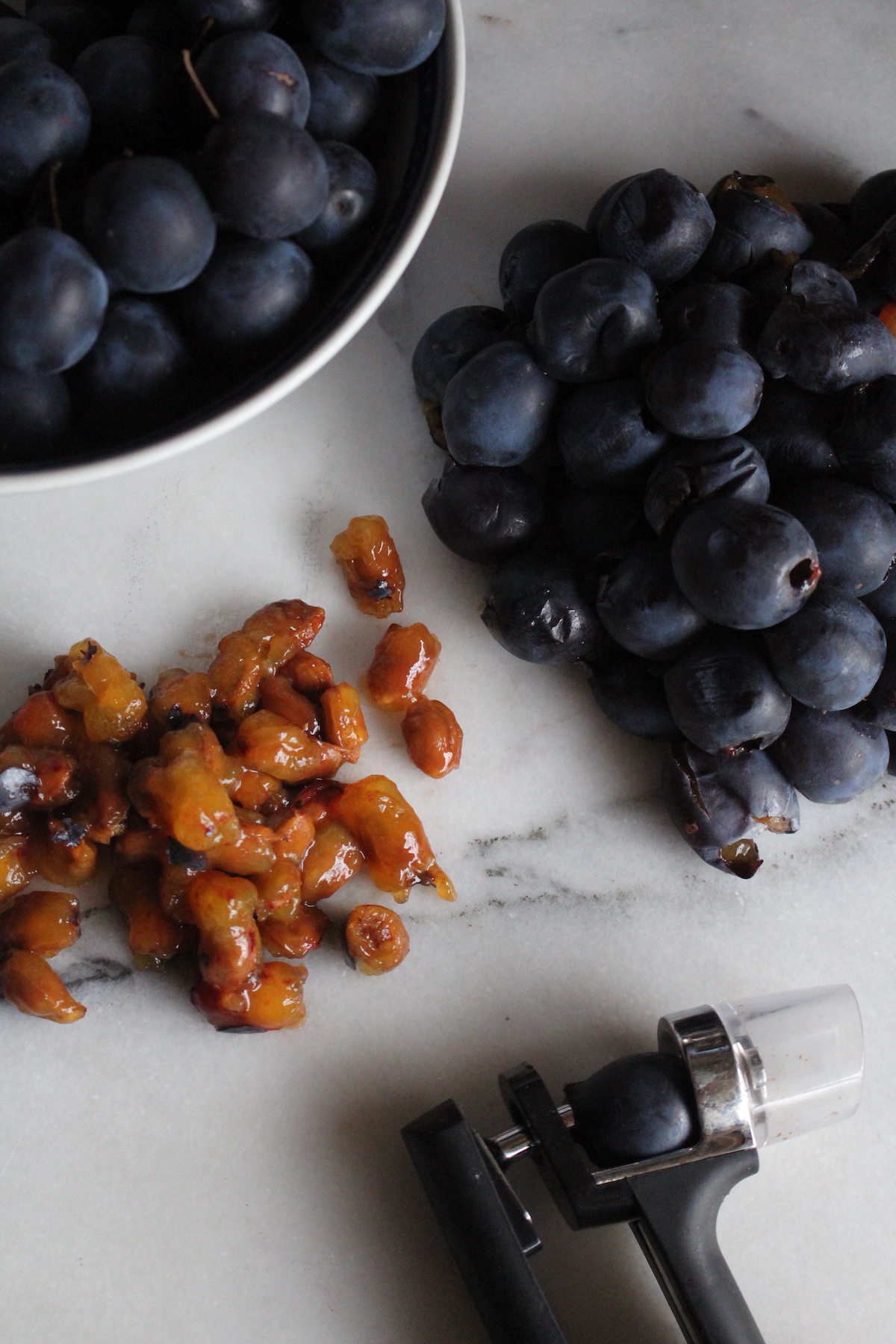 Damson Jam and Preserves
Damson plums tend to be more popular in Britain, where they grow more frequently and are commonly made into jams and jellies. These jams can then be added to baked goods and savory dishes.
Below you'll find a few recipes for plain damson jam, as well as spiced versions with the addition of cardamom pods. In terms of jelly, you'll find damson plums pair swell with both the sweet and spicy. For even more variety, try damson plums in the form of preserves or fruit butter which is delectable spread on toast and scones.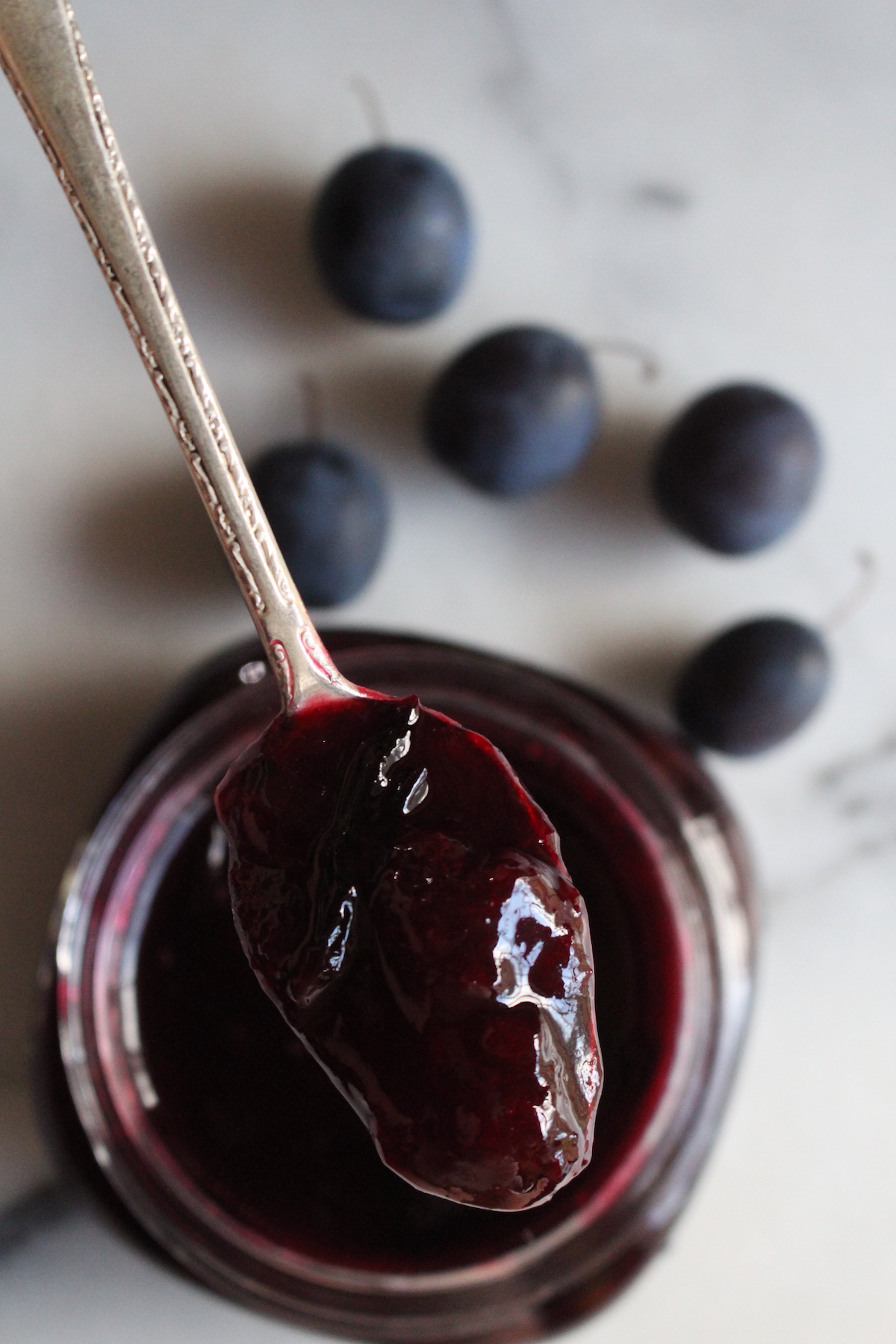 Damson Drinks
Damson plums can also be implemented in a variety of drink recipes. You'll find that damson plums are ideal for winemaking. Below you'll find recipes for a simple damson wine recipe using cider yeast as well as a recipe for port wine made with damson plums and oak chips.
Damson plums can also be used to make a damson gin or vodka. Looking to stock your liquor cabinet with some homemade spirits? Damson plums can also be used to make a brandy similar to slivovitz, a form of plum brandy popular in Eastern Europe. Similarly, these robust fruits can be used to make cordials and liqueurs, such as Nalewka, a type of Polish liquor often served after a meal.
In addition, there's always straight damson plum juice, great for canning and storing on the pantry shelf.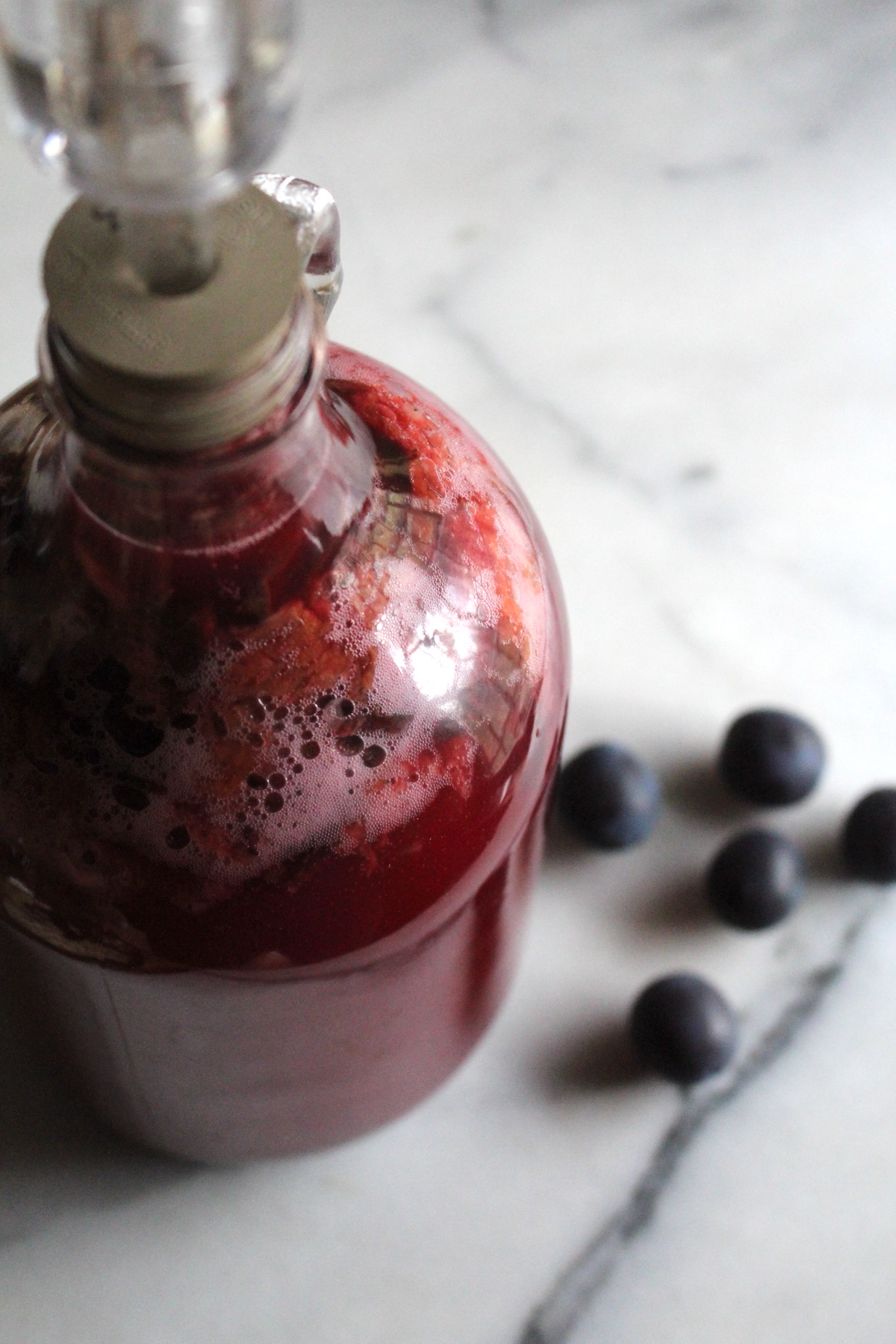 Damson Baked Goods
Damson plums also make great additions to baked goods. Besides damson plum pie, these fleshy fruits can be used to make crisps and cakes and even cheesecake. Damson plums pair very well with creamy desserts – the tart yet sweet flavor is balanced splendidly with the richness of dairy-like custard and ice cream.
And of course, there's always plum pie – but try spicing it up once in a while. Damson plums make spectacular additions to French clafoutis and galettes. Both these desserts benefit from the addition of orange or lemon zest to complement damson plums, brightening their flavor.
Simple Damson Recipes
Looking for some quick and straightforward recipes that can be made in a short time? You can easily stew damson plums for a compote-like treat to top breakfast items such as French toast or oatmeal or to serve alongside meats such as pork.
Damson plums can also be made into a spiced chutney to be served with crostini and other charcuterie items. Maybe you'd even like to include a few slices of damson cheese or some pickled damsons along with your cheeseboard.
Savory Damson Recipes
Yes, damsons can even be used in savory dinner recipes. Damson plums pair well with pork, beef, duck and even venison. Try incorporating damsons into a stew or make a few into a sauce for spreading or dipping meats into.
You can even try damson ketchup, highly recommended to be served with cold meats, sausages, and even spread on sandwiches. Who knew you could make ketchup from so many other fruits?
Damson Plum Desserts
Plum-based desserts are an old-fashioned favorite for many a household. You can make both damson ice cream and dairy-free damson sorbet for those who love puckery, tart fruit flavors. Damson fool is another lesser-known treat. Fool is a classic English dessert where cooked fruit is folded into a sweet whipped cream. This particular version is made from egg yolks and double cream.
Puddings are yet another tasty treat, especially with the addition of sharp fruit. Hedgerow pudding, made from stale bread, plums, and hedgerow fruits, is an enjoyable treat for summer. Garnish with berries for added visual delight.
Preserving Damson Plums for Storage
If you've found yourself under a pile of damsons and just can't fathom all the ways to use them, preservation might be the best route. You can always freeze fruit, including damsons, and thaw them for later use.
Damsons can also be dehydrated, both with the use of a dehydrator or via an oven. And there's also the tried and true method of canning. Plums can be canned halved or whole and will maintain peak quality for 12 to 18 months when properly sealed.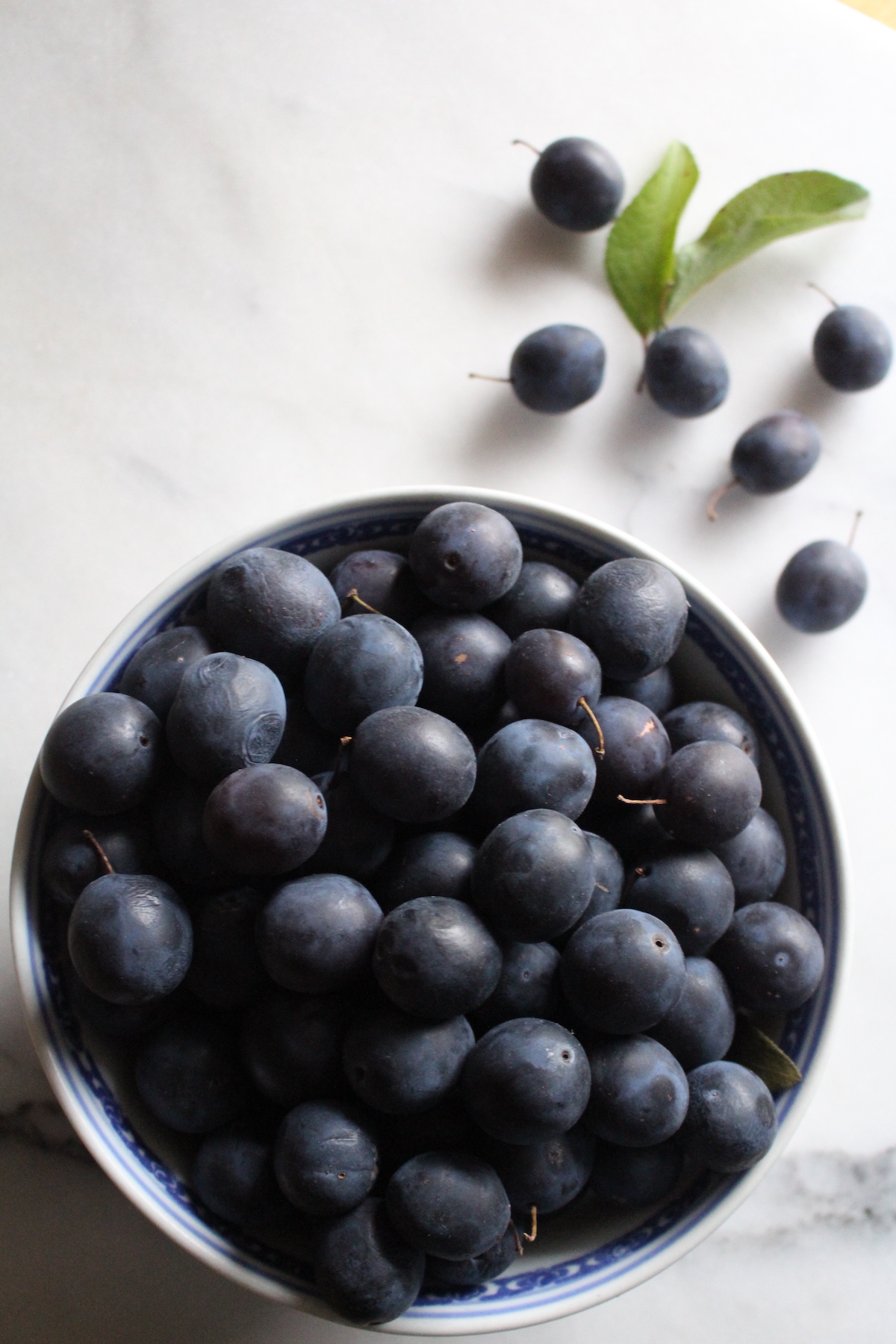 Seasonal Fruit Cooking Guides
Looking for more ways to use fresh seasonal ingredients?