Blackcurrant recipes are popular in the UK, where they find their way into all manner of savory and sweet recipes. Blackcurrants are a delectable fruit with intense flavor that remains lesser known in the United States, but they're becoming more common at farmer's markets and with backyard growers. These small, dark berries have a tart and robust flavor, and are a welcome addition to many recipes whether using fresh or frozen.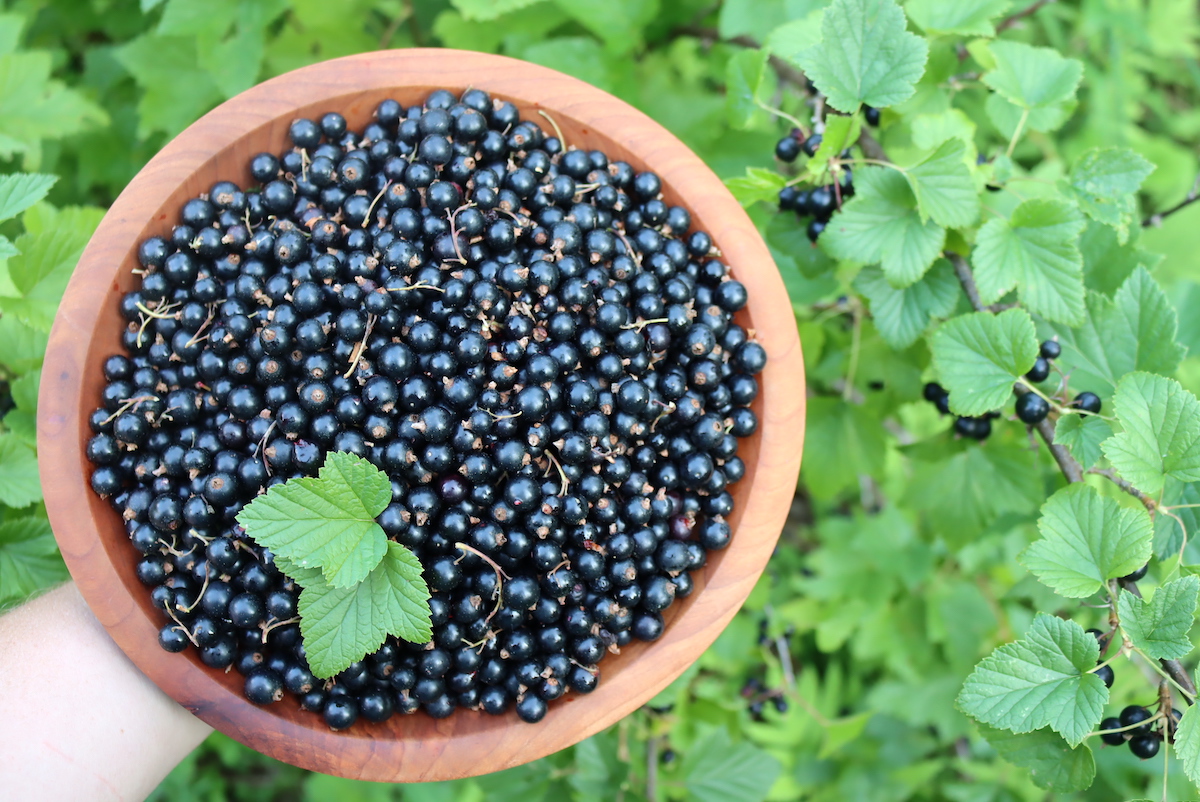 Part of the gooseberry family, blackcurrants (Ribes nigrum) tend to grow in cooler, temperate climates including the Pacific Northwest, New England and parts of the Midwest as well as eastern Canada.
For many years, black currants were banned in the U.S. as they were found to produce a fungus that damaged pine trees. With new ways to prevent the fungus from damaging timber and the introduction of disease-resistant cultivars, many of these bans have been lifted in the past few decades – although some states still possess blackcurrant bans (some of which include Massachusetts, North Carolina, Rhode Island and Maine).
If trying to grow your own blackcurrants, be sure to check your state's specific regulations on the plant beforehand. Some states only allow fungus-resistant cultivars like Crusader and Coronet which have a tart, slightly musky flavor.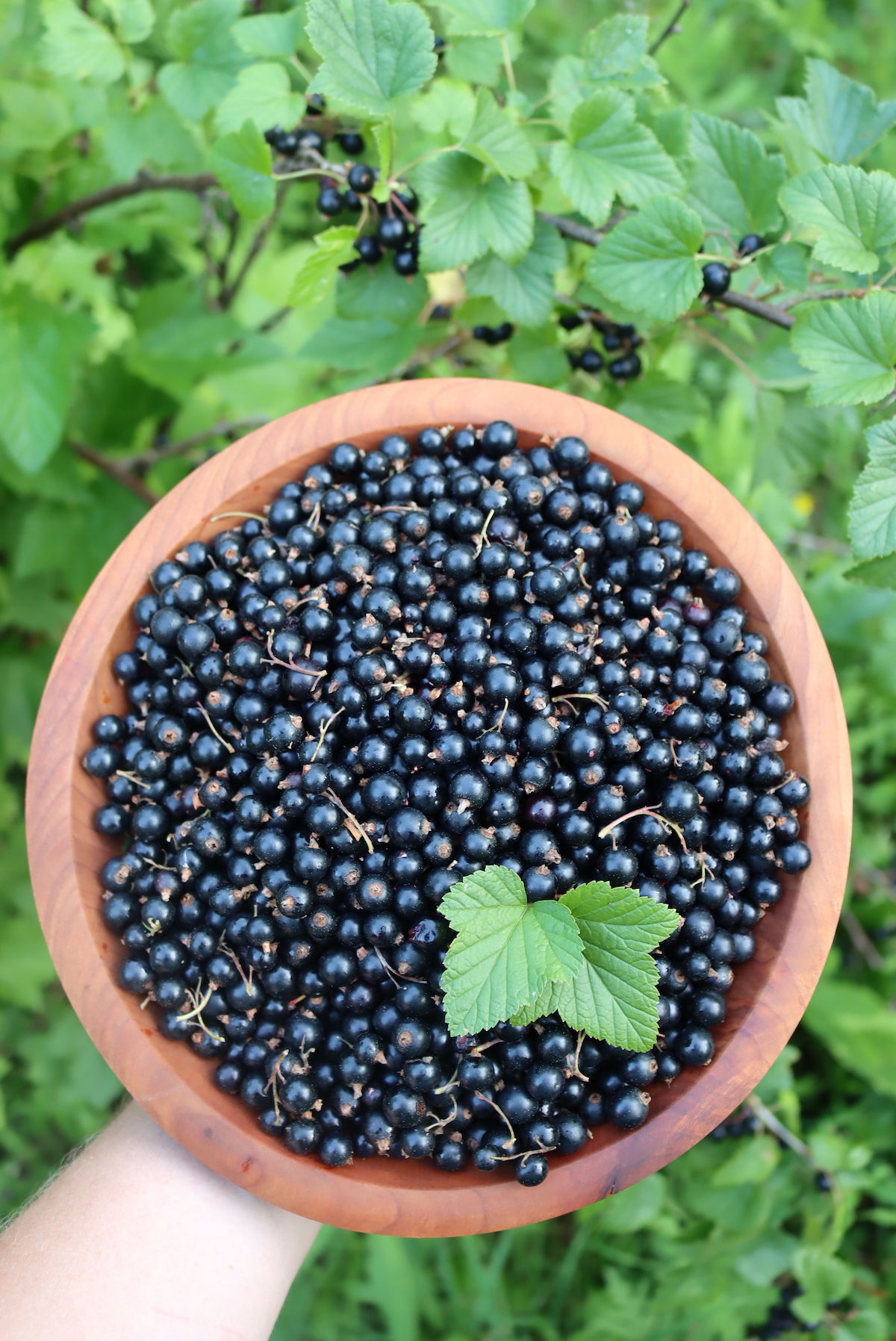 Choosing the Best Blackcurrants
Black currants tend to ripen over a 2 to 3 week period in late June to July. When fully ripe, the berries will develop a deep dark color and their flavor will be tart, but slightly sweet. They are most easily harvested by picking the clusters and removing the stems before cooking.
If picking blackcurrants for jelly or jam-making, currants are best picked before fully ripe (but while still dark in color), as they have more pectin at this point.
Blackcurrant Recipes
Blackcurrants are quite tart due to their high tannin content, but sweeten as they ripen. Ripe blackcurrants will taste slightly like blackberries, with a bolder, somewhat bitter flavor. Some varieties are sweeter or earthier than others with some people picking up notes of grape or even cherry amongst the berries' bold, tart flavor.
Often used in pies, tarts and preserves, blackcurrants make a wonderful addition to many culinary dishes. Currants can be dried and added to baked goods or juiced for liqueurs and drinks among their many other uses. Even blackcurrant leaves can be used to make cordials and teas, touted for their anti-inflammatory properties.
To prepare berries for cooking, wash and de-stem blackcurrants, removing any damaged berries as usual.
Fresh Blackcurrant Recipes
Sometimes you pick a bundle of fresh berries and just want to use them right away. Luckily, numerous recipes can benefit from these flavorful berries. Fresh blackcurrants can be added to tarts and pies for summertime treats. Try pairing with sweet pastry or creamy frangipane for a delightful combination or simply top with ice cream.
Fresh blackcurrants can also be used to make an earthy chutney made with onion, spiced ginger and cardamom. Fresh berries can also be juiced or blended to make a blackcurrant vinaigrette perfect for drizzling over spinach, lettuce and other spring greens with feta cheese.
Preserving Blackcurrant
Sometimes, when you have more blackcurrants than you know what to do with, preservation is the simplest solution. You can dehydrate berries to add to baked goods like scones, tea biscuits or oatmeal. There are several methods for drying currants, but the easiest is to use a dehydrator.
You can also freeze blackcurrants to defrost later or can berries for easy pantry storage. Additionally, blackcurrant jam or jelly is a classic treat, perfect for layering into desserts, swirling into cakes or slathering on sweet biscuits with butter.
Jam and Jelly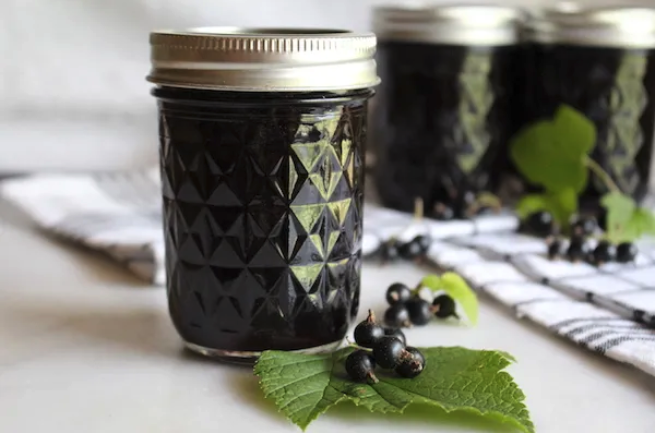 Blackcurrant Breakfast Recipes
Blackcurrants can be mixed into a variety of breakfast recipes for exceptional results. Try piping blackcurrant filling into bite-sized donuts or making a compote to top pancakes and waffles. Tart blackcurrant twists or blackcurrant glazed cinnamon rolls are more options for a flavorful morning treat.
Try popping fresh blackcurrants into muffins, oatmeal or even yogurt for a healthy breakfast. In a hurry? Blend berries in an energy-packed breakfast smoothie. Add coconut milk, chia seeds, banana or some other antioxidant-rich berries for a remarkably great taste.
Blackcurrant Savory Main Courses
Blackcurrants also pair particularly well with duck, poultry and pork. Try making a blackcurrant sauce with red wine vinegar or port and blackcurrant jam to pair with tender steaks or gamey duck and venison.
You can use blackcurrant jam to make a blackcurrant gravy to serve with chicken and other poultry or a blackcurrant barbecue sauce to slather over smoked ribs and pork. Looking to use fresh currants? Whole blackcurrants can also be made into a smoky terrine, perfect for slicing and pairing with cheese and charcuterie boards.
Blackcurrant Drink Recipes
Black currants can be juiced for blackcurrant concentrate and added to a variety of beverages for a unique flavor. Try adding blackcurrant juice to Italian soda or lemonade. Feeling under the weather? Try a hot, blackcurrant citrus drink.
Cordials, liqueurs and syrups can also be made from blackcurrants to add to cocktails and more. Blackcurrant syrup can be used to make Ribena, a popular drink in the UK enjoyed by both children and adults. Several cocktails make use of this flavorsome fruit including spiced punch, mojitos and cosmopolitans. Blackcurrant gin is another excellent option.
Alcohol-free
Cordial, Syrups and Liqueurs
Cocktails and More
Cultured & Fermented Blackcurrants
Looking to ferment blackcurrants? Indeed, this is a brilliant idea! Blackcurrants can be used in several fermented beverages including kombucha and kvass, a fizzy fermented beverage popular in Russia and Ukraine.
Both wine and mead (honey wine) can be made using blackcurrants, as well. The resulting beverages are as beautiful to look at as they are delicious, the berries tingeing the liquid a deep, purple-red.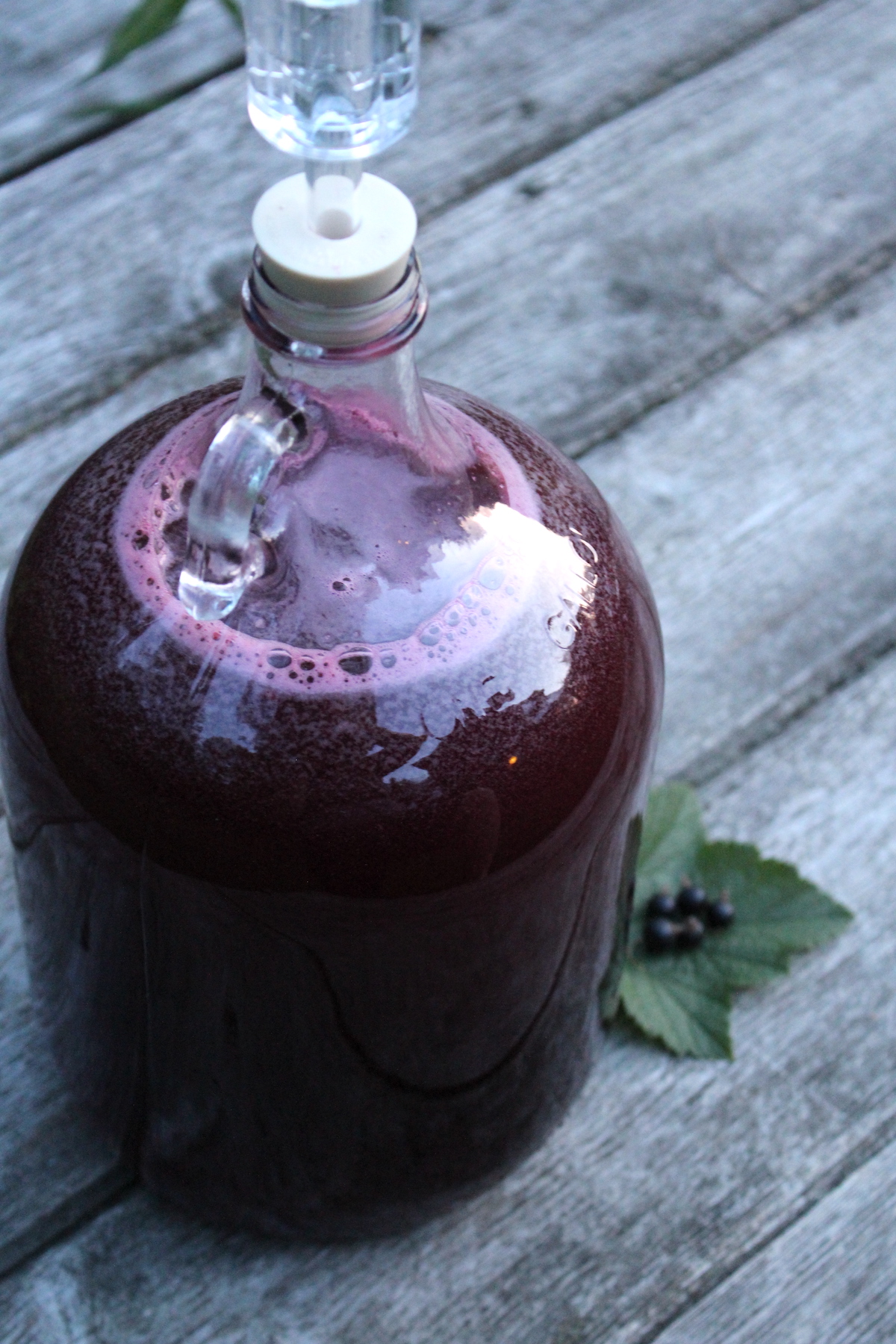 Blackcurrant Snack Recipes
You'll find blackcurrants can be easily incorporated into an array of snackable recipes, appreciated by both adults and children alike. Blackcurrants can be used to make fruit leather, perfect for school lunches or packing on hikes. Gelatine cubes are popular with little ones as well, and they're healthy too.
You can also try energizing blackcurrant bars, packed with oats and figs or sweeter shortbread bars, perfect for pairing with coffee or tea. Additionally, blackcurrant popsicles are a delightful refreshment in the summer months. Just puree berries with milk and maple syrup and freeze them in popsicle molds.
Blackcurrant Dessert Recipes
Of course, desserts benefit from this beautiful, bold-tasting berry as well. You can make everything from a simple 6-ingredient blackcurrant cake to more complex concoctions like stripe cakes and meringue pie. Blackcurrant cheesecake is another delectable option – the tart berries pair exceedingly well with creamy dairy.
Additionally, blackcurrant jam can be spooned into cakes or cupcakes, or even eclairs for delightful morsels. In still more uses, the berries can be blended into mousses, sorbets or ice cream (both churn and no-churn recipes are supplied below).
Pies and Tarts
Cakes & Cheesecake
Mousse, Ice Cream & Custard

Cookies, Biscuits and Pastries
Seasonal Fruit Cooking Guides
Looking for more ways to use fresh seasonal ingredients?