Shortcakes are a huge hit in the summertime, under a pile of fresh whipped cream and berries. These homemade whole wheat shortcakes have just a hint of honey and are a healthier alternative to white flour shortcakes.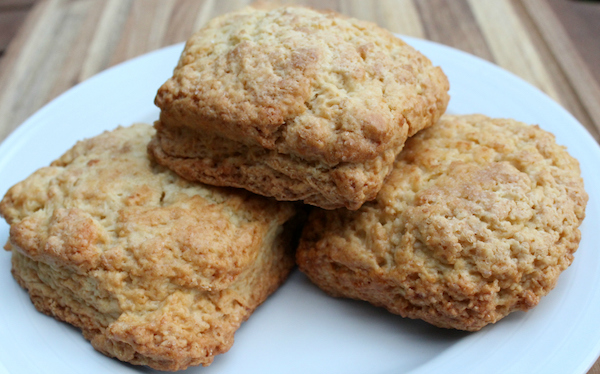 Somehow I missed strawberry shortcake season this year. How can that happen? I made up for it a bit later in the summer with fresh raspberry shortcakes, buried under a pile of homemade whipped cream.
I love making them with whole wheat for a bit more flavor and nutrition.
Tasty Berry Recipes
For more berry goodness, try these lovely recipes.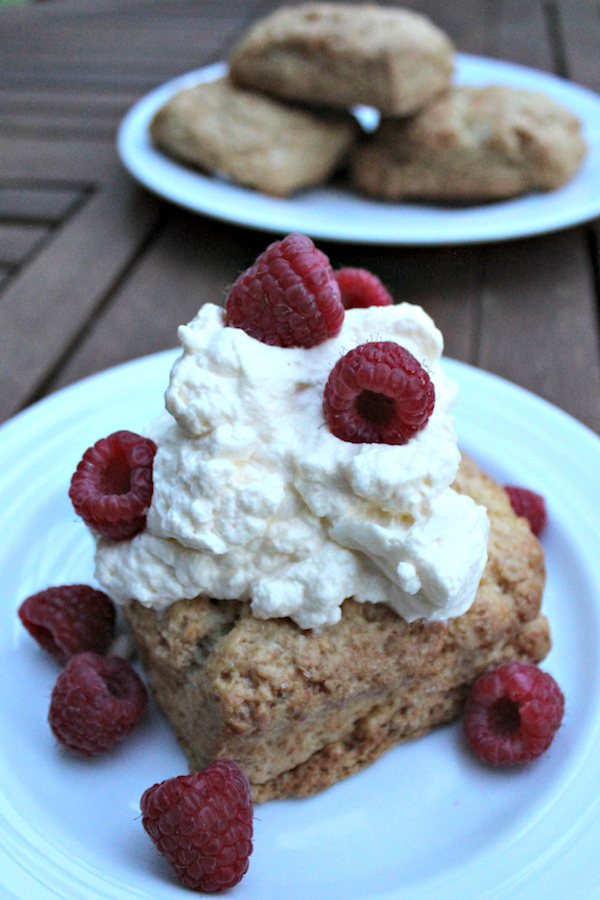 Yield: 4 large or 6 smaller shortcakes
Whole Wheat Honey Shortcakes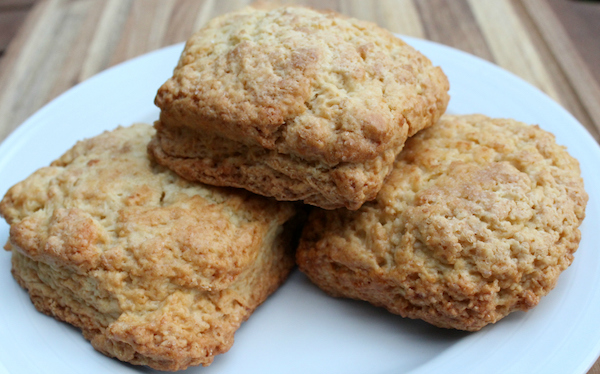 These just sweet enough honey whole wheat shortcakes are the perfect base for berries and whipped cream.
Ingredients
2 cups whole wheat pastry flour
1 Tbs. baking powder
1/2 tsp. salt
1/2 cup butter, cold
1/3 cup honey
1 egg
1/2 cup heavy cream
Instructions
Mix flour, baking powder and salt in a large bowl.
Cut cold butter into the dry mixture until it resembles coarse sand.
Add honey, egg and heavy cream and mix until just combined.
Roll the dough out to about 1 1/2 inches thick and cut into individual shortcakes.
Bake at 400 F for 12 to 15 minutes until lightly browned.
Notes
Serve with berries and whipped cream.