Lemon and blueberry pair perfectly in all manner of baked goods, and they make some of the best scones. The buttery richness of the scone plays beautifully against the tart lemon and the bright blueberry flavor.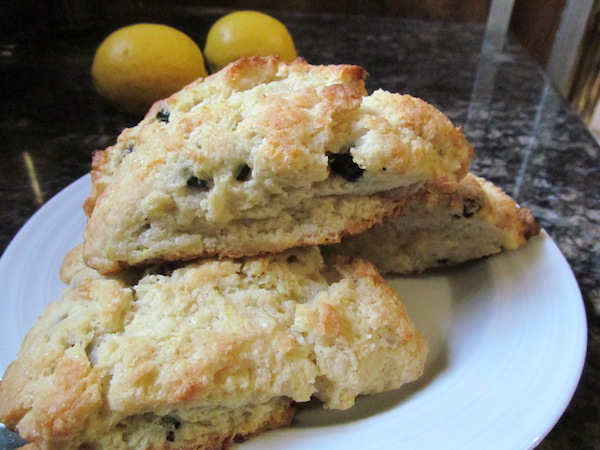 The trick to keeping lemon blueberry scones crisp and buttery is using dried blueberries. While I love fresh blueberries, they just turn the whole mixture into a gooey mess even with the most careful mixing.
Keep the butter cold and don't overmix the batter and the scones will come out tender and flakey.
Blueberry Lemon Scones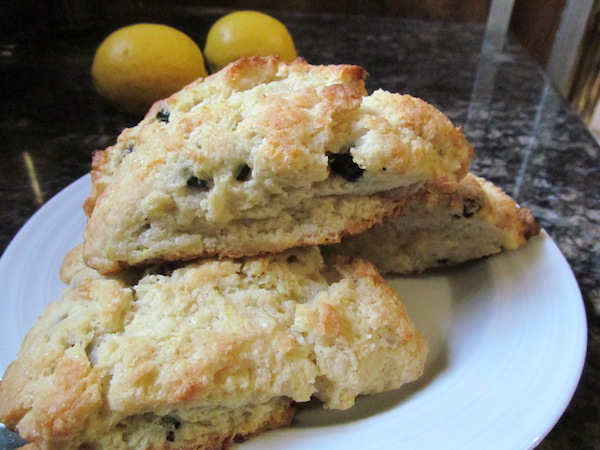 Simple blueberry lemon cream scones are just sweet enough to satisfy, and buttery enough to put a smile to your face.
Ingredients
2 cups Flour
1/4 cup White Sugar
2 teaspoons Baking Powder
1/4 teaspoon Salt
1/3 cup cold unsalted butter cut into pieces
1 large egg lightly beaten
1 teaspoon vanilla extract
1/2 cup heavy cream
1 cup dried blueberries
zest of one lemon
Instructions
Preheat the oven to 375 and line a baking sheet with parchment paper or a silicone baking mat.
Mix In a large bowl, whisk together the flour, sugar, baking powder and salt.
Cut the butter into small pieces and incorporate it into the flour mixture with a pastry knife. Mix until the butter is in pea size or smaller pieces.
In a small bowl, mix the whipping cream, beaten egg and vanilla.
Add the liquid mixture into the butter and flour mixture and stir to combine. Add in blueberries and lemon zest. Do not overmix.
Turn it out on a floured surface and give it a few quick kneads until it just barely comes together.
Form the dough into a circle and pat it out until it's about 7 inches around. Slice into pie pieces with a sharp knife and place the dough on the prepared cookie sheet. Brush with heavy cream or milk to help the tops brown (optional).
Bake 15 to 18 minutes until browned.
Tasty Berry Recipes
For more berry goodness, try these lovely recipes.