Springtime is egg time on our homestead. The ladies are laying daily, and we can hardly keep up. At the start of April we've just finished making maple syrup, so why not combine two Vermont spring treats?
Though I've made maple custard many times, I've fallen in love with these maple pots de creme.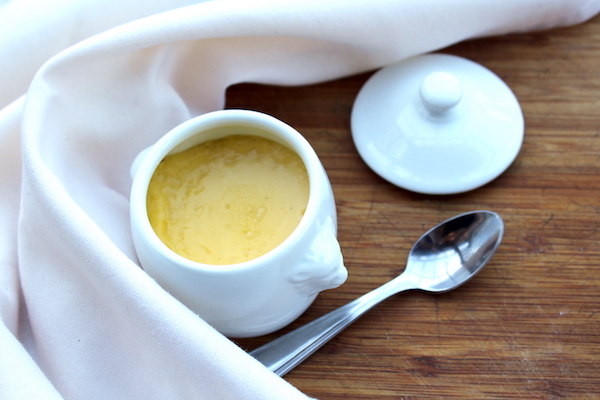 Pots de creme are a bit like Creme Brulee, but you can make them without the hard candy topping. That means that you taste the custard more than you taste straight sugar. In Creme Brulee, the sugar is caramelized on top of the ramekin using a torch, and that hides the texture of the top of the egg custard.
When custards are cooked without a lid, the top can get a bit rubbery. These little pots de creme cups solve that problem and allow the custard to steam into a silky dessert.
With pots de creme, the tiny ceramic lid keeps the pudding from drying out in the oven. I used these beautiful ceramic pots de creme pots. With so many eggs on our homestead, we make pots de creme several times a month, so these little pots see a lot of use.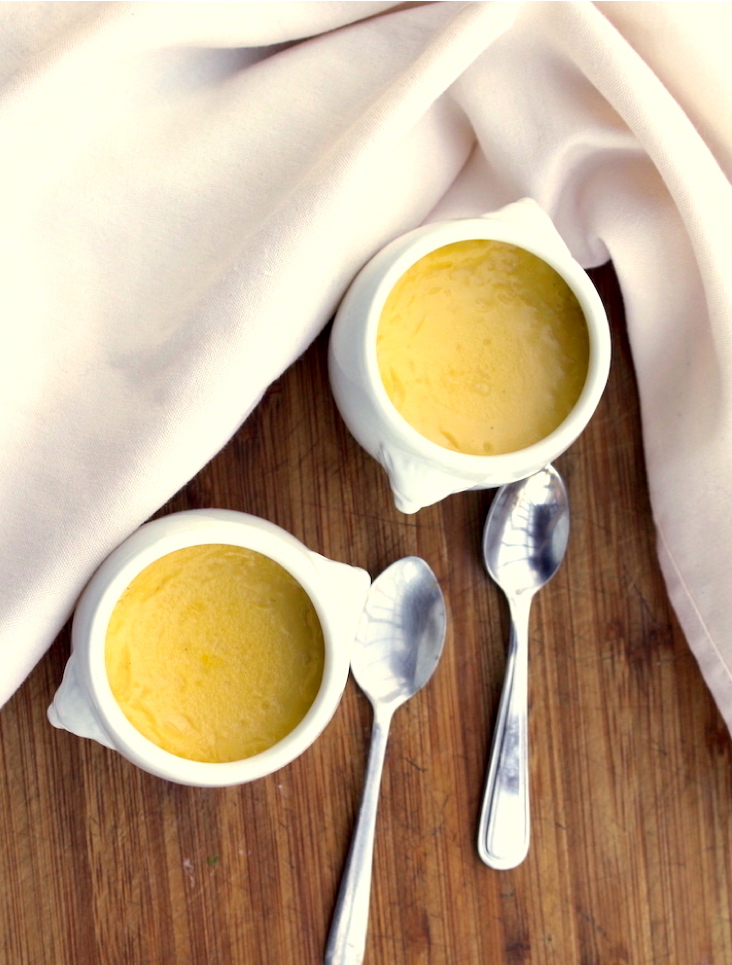 Pots de creme can also be made in an oven-safe ramekin, covered in aluminum foil to keep the contents moist during the cooking process.
This recipe is just barely sweet, using just 2 tablespoons of maple syrup across 4 servings. Most maple pots de creme recipes call for double that and then add brown sugar too.
To me, these are already quite sweet, and bordering on too sweet for my palate. Feel free to adjust the sugar as you need to for your own families tastes.
For another variation, try these Honey Lavender Pots De Creme. I'm also fond of these Dark Chocolate Rose Pots de Creme from Butter for All, one of my favorite whole foods cooking blogs.
Yield: 4 Servings
Vermont Maple Pots de Creme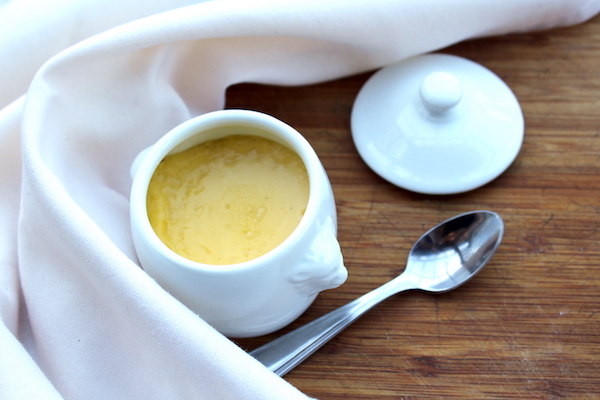 A silky custard flavored with just enough maple for a springtime treat.
Ingredients
3/4 cup heavy cream
1/4 cup milk
3 large egg yolks
2 tbsp maple syrup (preferably grade B for more flavor)
1 pinch sea salt
Instructions
Bring the milk and cream to a simmer in a saucepan and turn it off and allow it to cool slightly. Whisk in the maple syrup and salt.
Separate three eggs, reserving the whites for another use. Whip the egg yolks with a whisk.
While whisking, slowly pour the warm cream into the egg yolks. Start with a little at a time so you don't cook the egg yolks.
Once all the milk and cream is incorporated, pour the mixture into pots de creme pots and cover with lids. If you don't have those, any small oven-safe container covered with foil works well. Keep in mind that these are very rich, and each serving is about 1/2 cup.
Bring water to a boil and pour it into a deep oven-safe baking dish. The water should be about 1 inch deep. Add the pots de creme to the water bath, and place the entire dish in the oven. This is called cooking the pots de creme in a bain-marie. The pots de creme will bake in the water bath so that they don't dry out or burn, but the water will not go into the pots.
Bake for 40 to 50 minutes at 300 degrees F until the pots de creme are set in the center, but still jiggly.
For best results, allow the pots de creme to cool completely before eating. Trust me on this one, they taste much better fully cooled.
Other Home Harvested Dessert Recipes