Japanese Knotweed Cocktail anyone? It's the plant that everyone loves to hate, but knotweed stalks actually taste pretty good and they're completely edible. The raw shoots taste quite a bit like rhubarb, with a tart fruity flavor. That makes them perfect for a wildcrafted knotweed gin and tonic!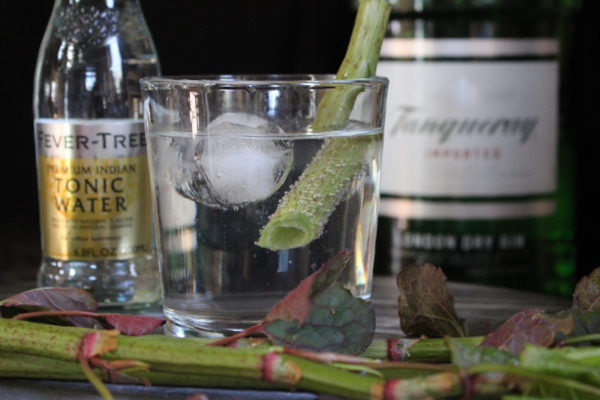 So why gin and tonic? Simple…it's a drink that was originally crafted as a way to get reluctant patients to take their medicine. And knotweed, believe it or not, is showing remarkable medicinal potential. Herbalists are excited that certain compounds in Japanese knotweed may help in the treatment of lyme disease, or at least co-infections that tend to come along with lyme (source). There's even a few peer-reviewed studies trying to come at it from a more clinical point of view (source).
So will a knotweed gin and tonic help with lyme? Maybe, maybe not. Honestly, I think it's fun to consider, but it's not my main goal. I just love how it tastes.
The tart rhubarb-ish flavor works really well combined with gin, and then it's balanced nicely by a bit of sweetness in tonic.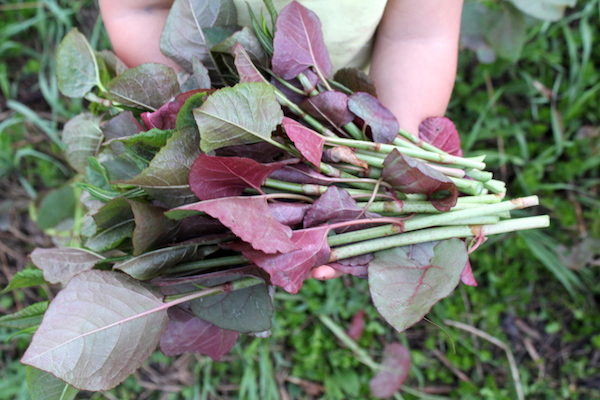 Start by foraging a bit of knotweed from an unsprayed location. That can be a bit tricky to find, and it may be good to check with your town if you're harvesting from a roadside or public space. If you have a patch in your back 40, that's perfect.
Chop up the knotweed shoots and cover them with gin of your choice. I'm using Tanqueray because that happens to be my favorite. We did a blind gin taste test a few years back, and it beat out several other fancier brands according to my taste buds.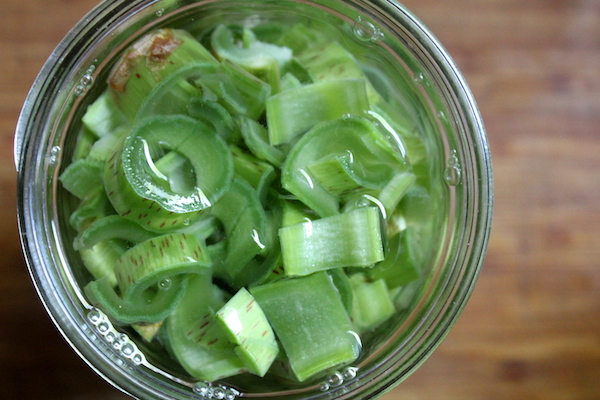 After about a week, the flavor had infused nicely. You can give it longer, a month or more, for a more pronounced flavor. When you're ready, strain the knotweed stems out of the gin and use it to make a gin and tonic with your favorite tonic.
Though it's not generally a straw drink, I love the idea of using a fresh knotweed section as a straw, since they work so well for that purpose.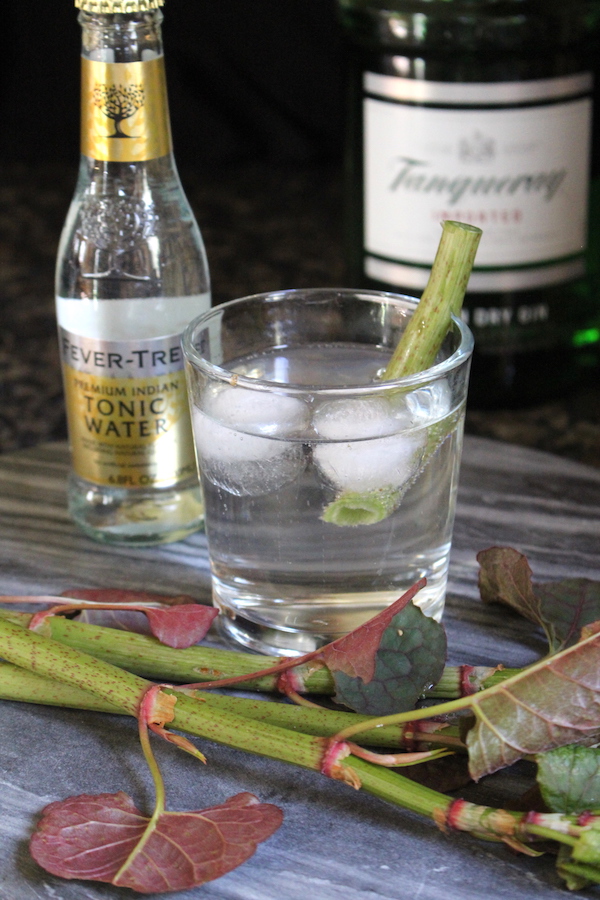 While you may be tempted to skip the week-long infusion process and try to make a Japanese knotweed cocktail with an infused simple syrup, I'd caution you against that. Once cooked, the flavor of Japanese knotweed changes a bit and it tastes a bit more like asparagus instead of rhubarb. I love asparagus, I just don't think it makes the best-mixed drink.
Stick with knotweed infused alcohol for best results.
Yield: 1 drink
Knotweed Gin and Tonic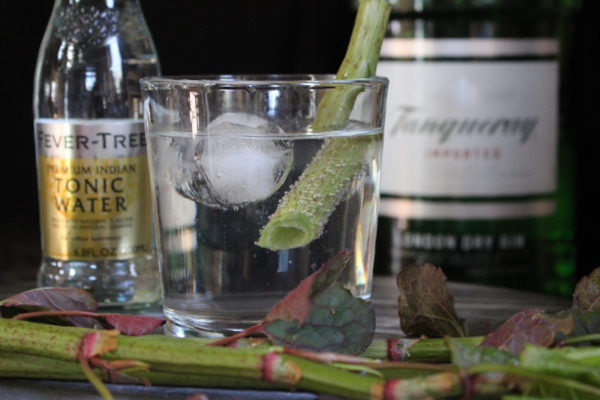 A wild foraged twist on an old school classic, this knotweed cocktail is a great way to eat the invasives.
Ingredients
2 ounces knotweed infused gin (see note)
4-5 ounces tonic water
a few ice cubes, ideally made with tonic water
Instructions
Mix the ingredients in the glass and give it a stir.
Garnish with fresh knotweed stalk (optional).
Enjoy!
Notes
Knotweed infused gin is pretty simple, just clean and chop up a few unsprayed young knotweed stalks. Fill a mason jar with knotweed pieces, and then cover completely with your favorite gin. Allow it to infuse for about a week (or more) before straining and enjoying.

Need more inspiration? Here are a few more ways to use Japanese Knotweed.
Creative Drink Recipes
No need to settle for boring drinks! Try our favorite creative recipes: