Gooseberry recipes are always hard to find, especially when these fruits come in season during the busy summer season. Don't worry, I've put together a huge list of ways to use gooseberries so you can spend time in the garden, not searching for recipes using gooseberries online.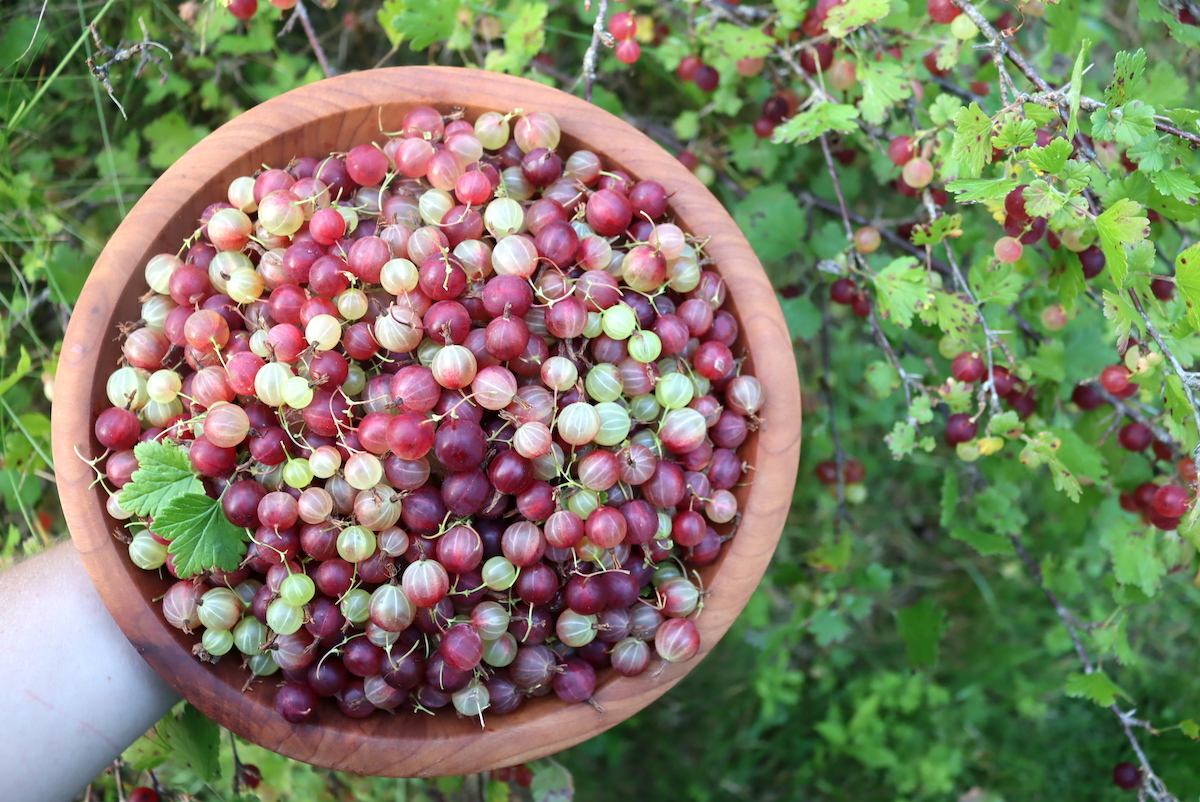 Gooseberries are one of my husband's favorite fruits, and he has fond memories of stripping the bushes bare mid-summer on his family's farm in Oregon. As a young farm boy that always seemed to be hungry, he'd eat the bush clean and none of them ever made it inside.
By modern tastes, gooseberries are a bit tart, and most people don't eat them fresh. They opt to include them in all manner of gooseberry recipes, adding sugar to balance out their flavor.
We planted several gooseberry bushes a decade ago, right after we moved into our Vermont homestead, and they're producing buckets of fruit at this point. I always find myself casting about mid-summer, looking for ways to use gooseberries.
Sure, we eat plenty of them fresh off the bush, but they're much better when they make it into the kitchen!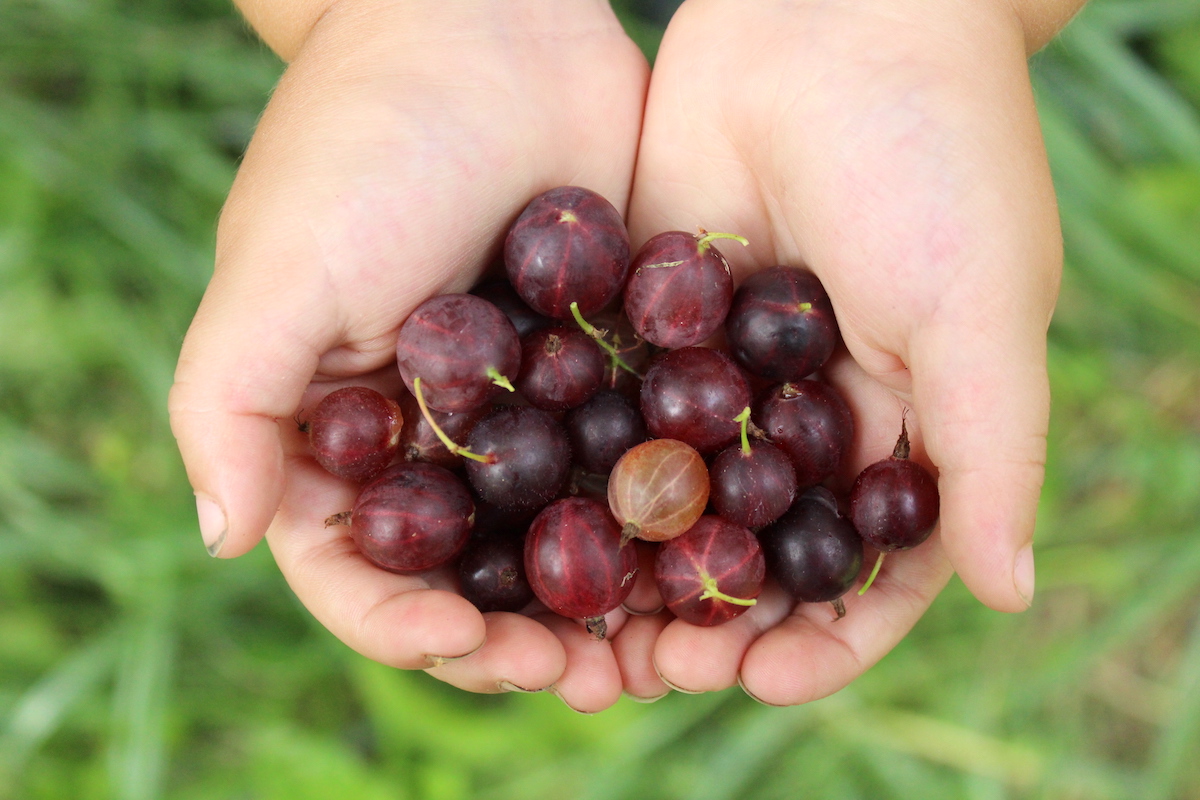 Choosing the Best Gooseberries
In Vermont, gooseberries are in-season from late June to early August (the exact timing depends on the variety).
There are many varieties of gooseberry, but most can at least be divided by color. Gooseberries are typically red or green, with green gooseberries staying pleasantly sour even when ripe (making them an excellent candidate for cooking with) and red gooseberries developing a sweeter flavor over time (which makes them right at home in dessert recipes). Regardless of their color, gooseberries tend to be quite tart when underripe (I like to compare their flavor to green apples or red currants), and have a better taste when they are allowed to mature.
You may have noticed yellow gooseberries in papery husks for sale in the grocery store. While delicious, these are not true gooseberries, although they are somewhat confusingly labeled as Cape gooseberries or goldenberries.
If you don't have gooseberries growing nearby or don't have access to fresh gooseberries via a farmers market, you can always use canned gooseberries in light syrup or frozen gooseberries, depending on availability.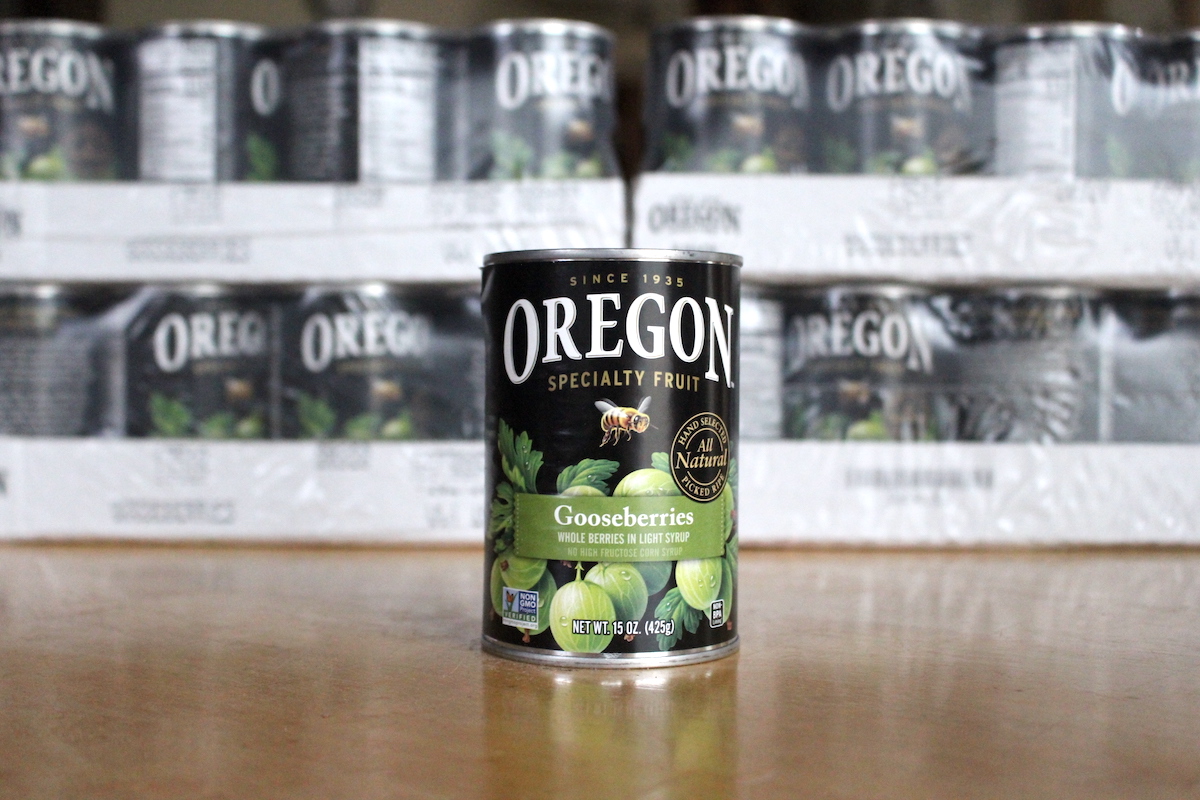 Preparing Gooseberries
To prepare gooseberries for eating, give them a good rinse in cold water, removing any floating stems or leaves.
Using a pair of kitchen scissors or a sharp paring knife, tip and tail each gooseberry, setting them aside in a separate bowl or colander as you work.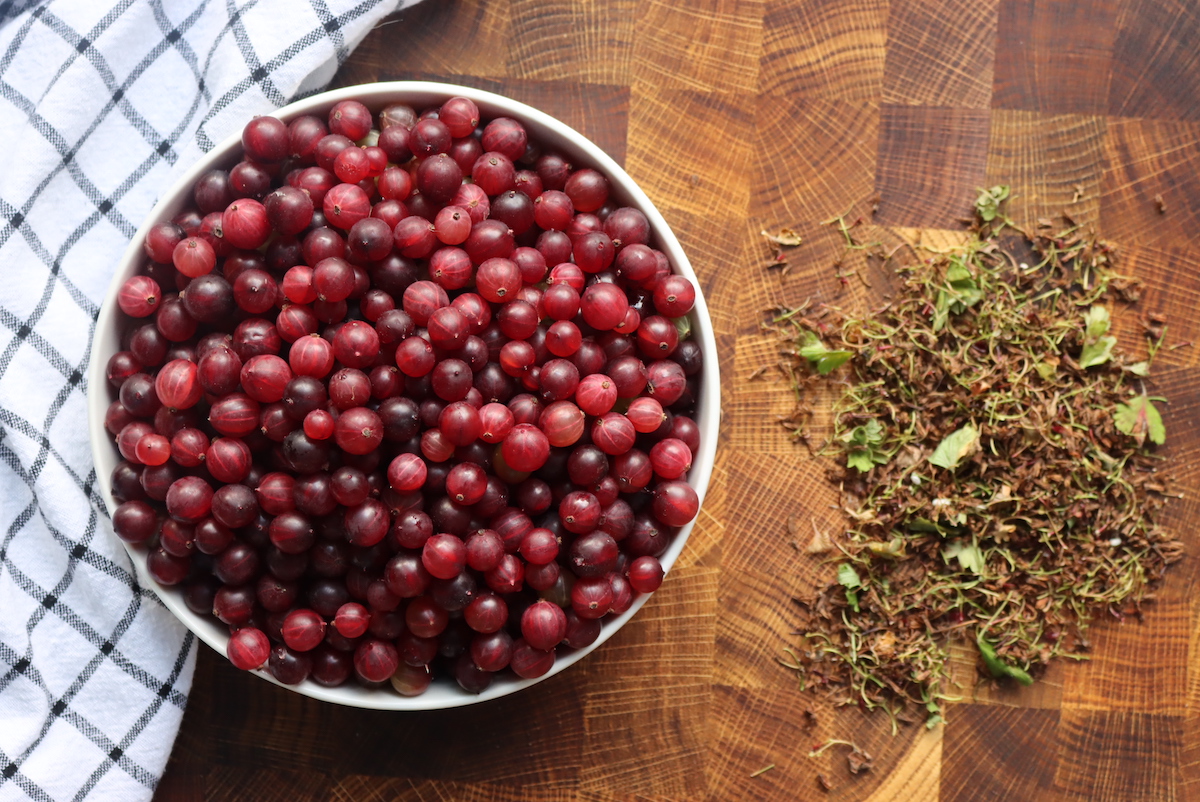 Gooseberry Recipes
Gooseberries are truly versatile fruit and are a mouthwatering addition to a wide variety of recipes, including desserts, savory dishes, salads, and homemade beverages (cocktail or otherwise). The astringent flavor of gooseberries also lends itself well to pickles, ice cream, pies, and jams; they have a truly unique taste that is complementary to other ingredients without being overwhelming.
Some gooseberries are sweeter than others, even when the red berries are separated from the green, so I'll sometimes play around with the amount of sugar or acid called for in a recipe to avoid over-seasoning or over-sweetening the finished dish.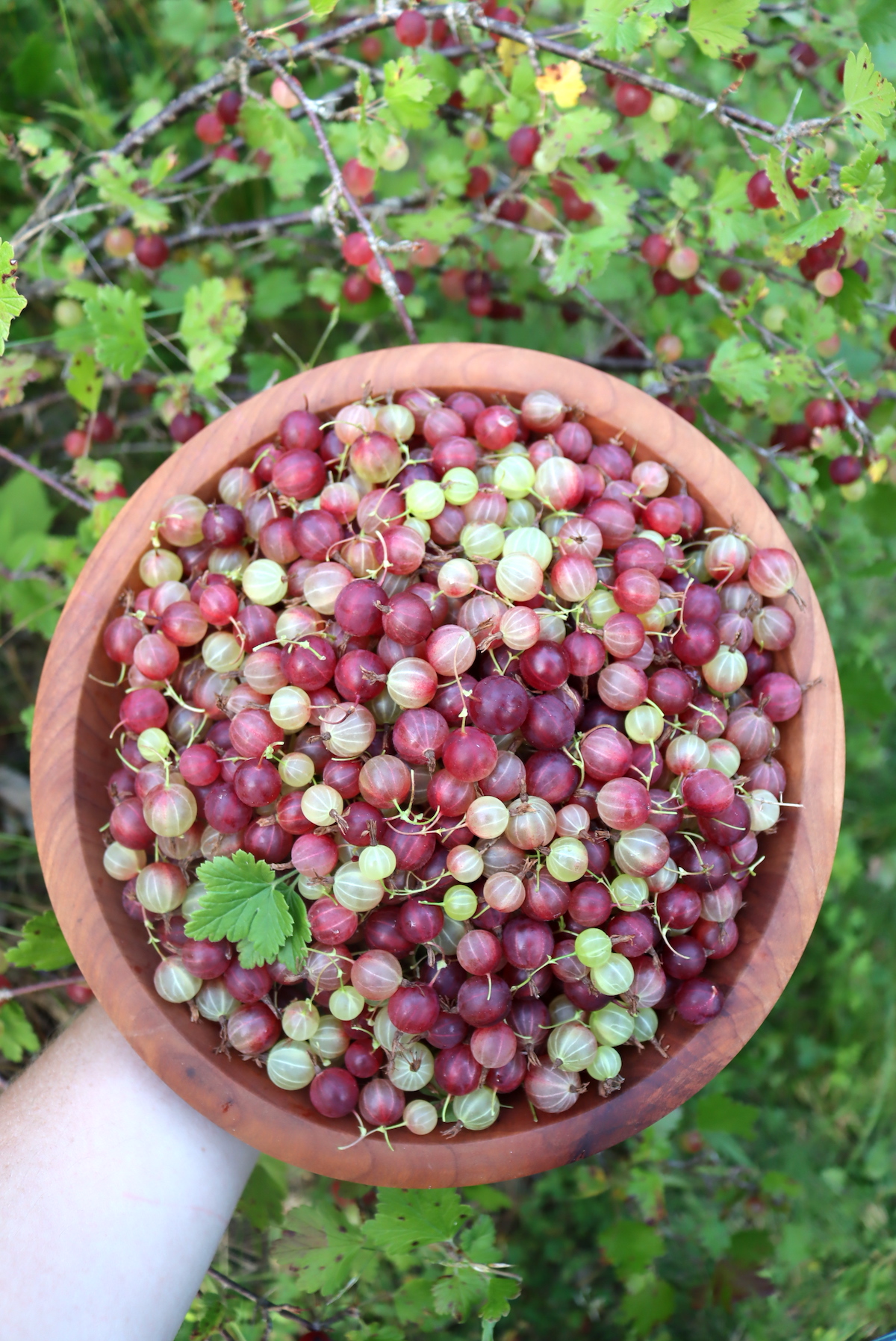 Fresh Gooseberry Recipes
If you find yourself with a particularly delicious and beautiful gooseberry haul, make the fruit the main event by serving the berries raw, preferably dressed in a zippy salad dressing with other similarly bold ingredients.
Gooseberries are sturdy enough to sit in a salad dressing for up to 24 hours, so go ahead and prep grain-based salads (or any other salad with stable ingredients) ahead of time.
Gooseberry Breakfast Recipes
Start the day with a serving of gooseberries (a cup of which, incidentally, contains 6 grams of dietary fiber). From smoothies to muffins, gooseberries are a bright and interesting addition to any breakfast table.
In the UK, gooseberries are regularly cooked down into a rich compote that can be served with oats, yogurt, pancakes, and French toast.
Gooseberry Savory Main Courses
Like grapes and stone fruit, gooseberries are an unexpected but memorable addition to savory dishes.
To pair gooseberries with chicken, duck, pork, wild boar, or oily fish, choose almost-ripe fruit and serve it in the form of a tangy-sweet relish or salsa.
Gooseberry Drink Recipes
Gooseberry fits right in as a flavoring agent for liquor, lending a not-too-sweet but still-somewhat-mysterious taste to gin and vodka. Once you have your infusion, you can make all kinds of cocktails, including shrubs, gimlets, and fizzes.
If you don't drink alcohol, or are cooking for children, try any of the following recipes for gooseberry soda, ginger beer, and lemonde—there's even instructions for making a raspberry and gooseberry shrub.
Gooseberry Snack Recipes
Why not add gooseberries to your homemade snack repertoire? You can incorporate them into any fruit leather recipe, or try your hand making gooseberry cookies, popsicles, and bars.
Some of the recipes below call for gooseberry jam. If you don't have time to make your own, you can always order some online.
Gooseberry Dessert Recipes
Gooseberries are a more common addition to desserts in different parts of Europe, so you're likely to find sweet gooseberry recipes in the form of clafoutis, fools, trifles, and tea cakes.
I've also included links to several recipes for frozen gooseberry desserts, since their somewhat assertive flavor is still quite pronounced when frozen into ice cream or sorbet.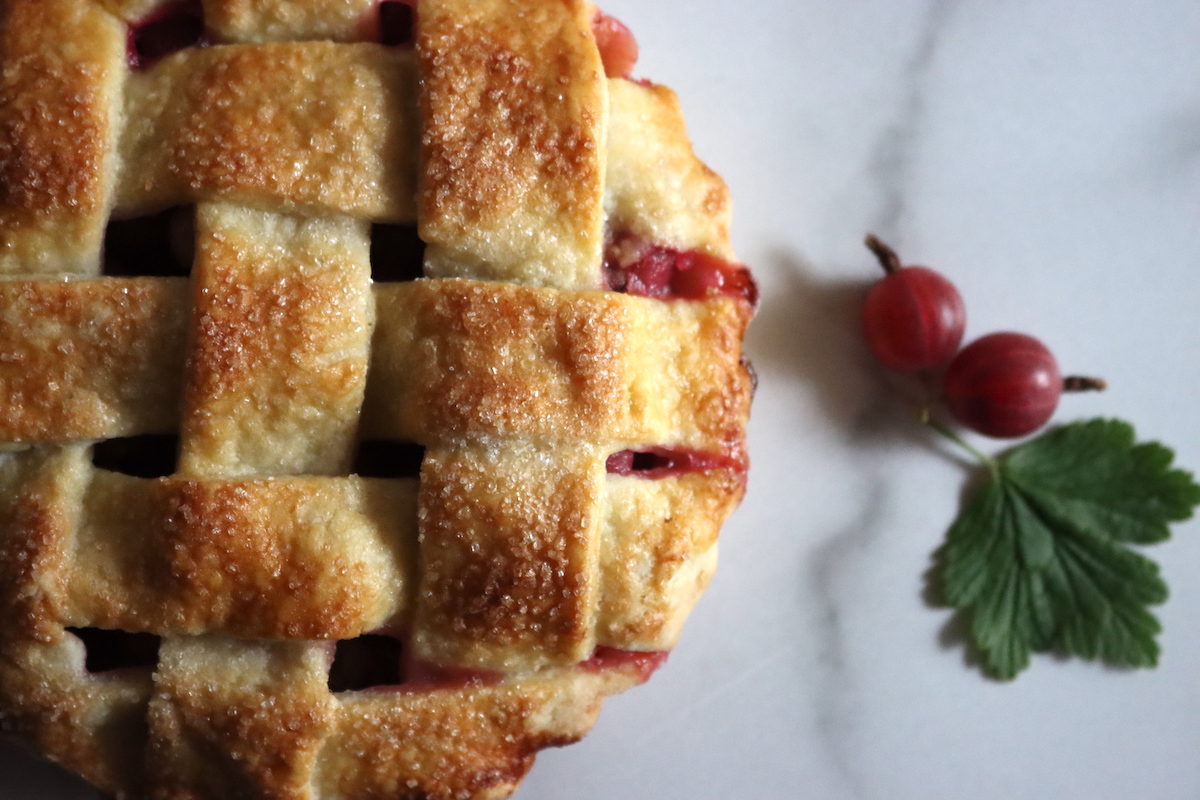 Cultured & Fermented Gooseberries
If you find yourself with a plethora of gooseberries, one way to make them last longer is by fermentation (a type of food preparation that includes a long list of possible methods including pickling, brewing, and even fermenting in beeswax).
The tart and slightly acidic taste of gooseberries makes them a natural fit for homemade wine or beer and will yield a beverage with a subtle, yet still noticeable, gooseberry flavor.
Preserving Gooseberries
Again, if you've found yourself with too many gooseberries to handle in a short amount of time, finding interesting ways to preserve your bounty becomes a necessity. Sometimes, when you just have way more than you can deal with, kicking the can down the road a bit is the best option.
Preserving gooseberries takes the stress off in the short term, and gives you a bit more breathing room to decide on the best way to use gooseberries.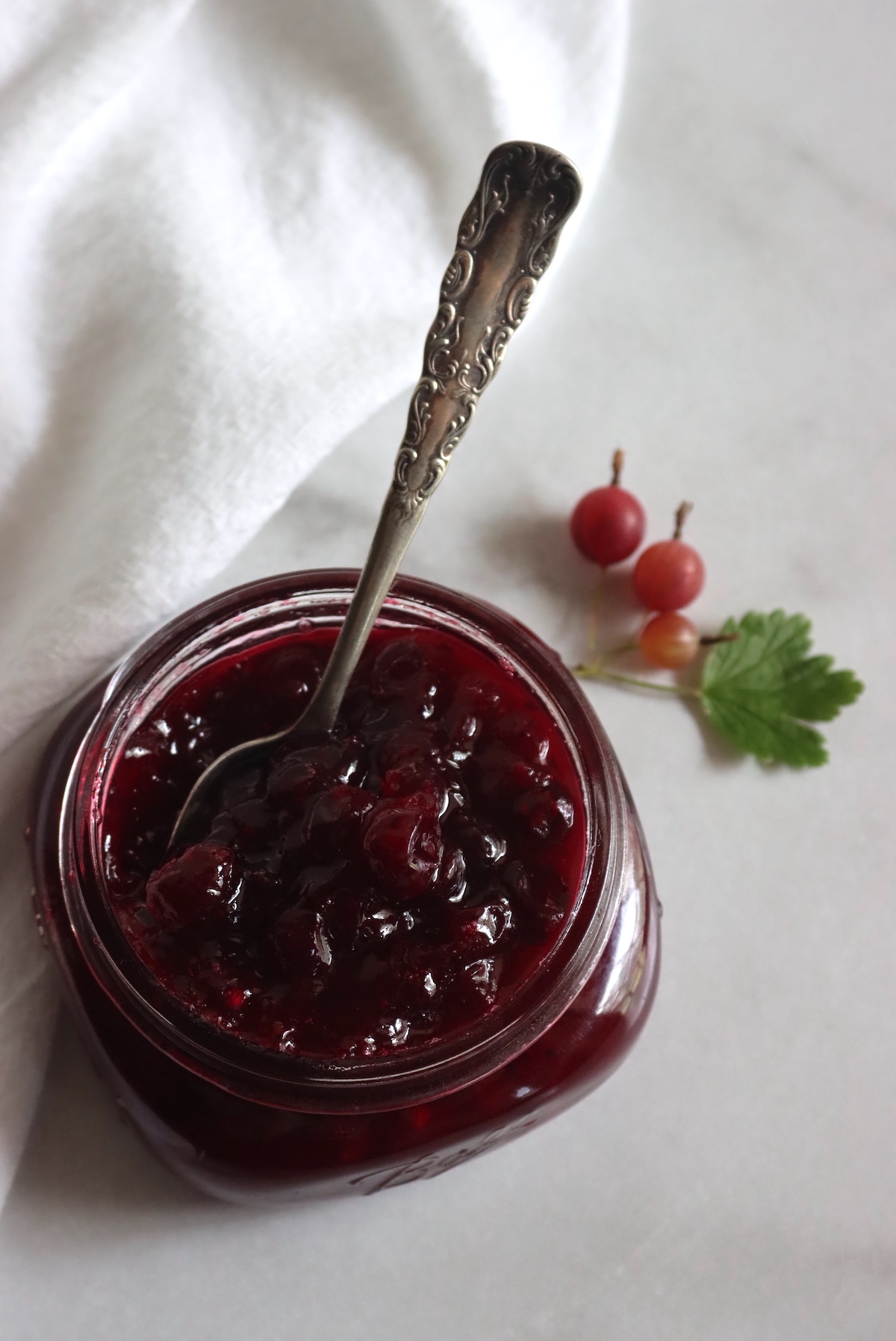 Seasonal Ingredients Recipe Guides
Looking for more ways to use fresh seasonal ingredients?