Goose is a delightful dark meat, ideal for gathering around during Holiday dinners. There are an abundance of recipes that showcase this succulent and rich bird from soups, stews and steaks to appetizers and snacks.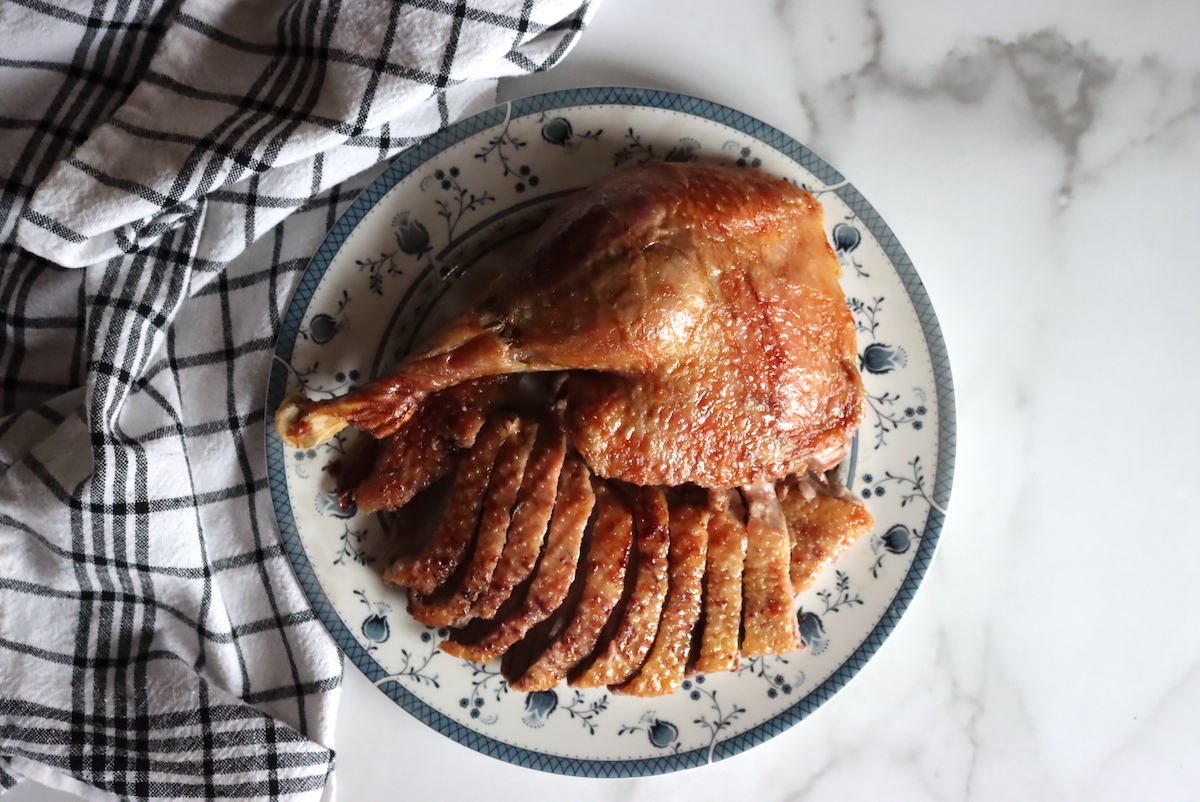 For those that have not yet experienced goose, its taste is remarkably rich, consisting entirely of dark meat. Properly cooked goose is tender, juicy, flavorful and gamey. The flavor of goose is stronger than the dark meat of a chicken, and highly regarded by many.
Many say cooking goose is more similar to cooking beef than poultry, and as such, goose can be substituted for beef in many recipes. Goose is an excellent choice for a holiday centerpiece or even broken down to be used in an assortment of dishes. It's less likely to dry out than turkey, as goose is self-basting, and the flavor is rich and succulent.
Roast goose tastes exceptional when paired with green beans, stuffing, potatoes and other flavorful greens like brussels sprouts. Additional goose dishes partner this bird with everything from rice and pasta to the flavors of pineapple, apple and pear in skewers, sausages and salads.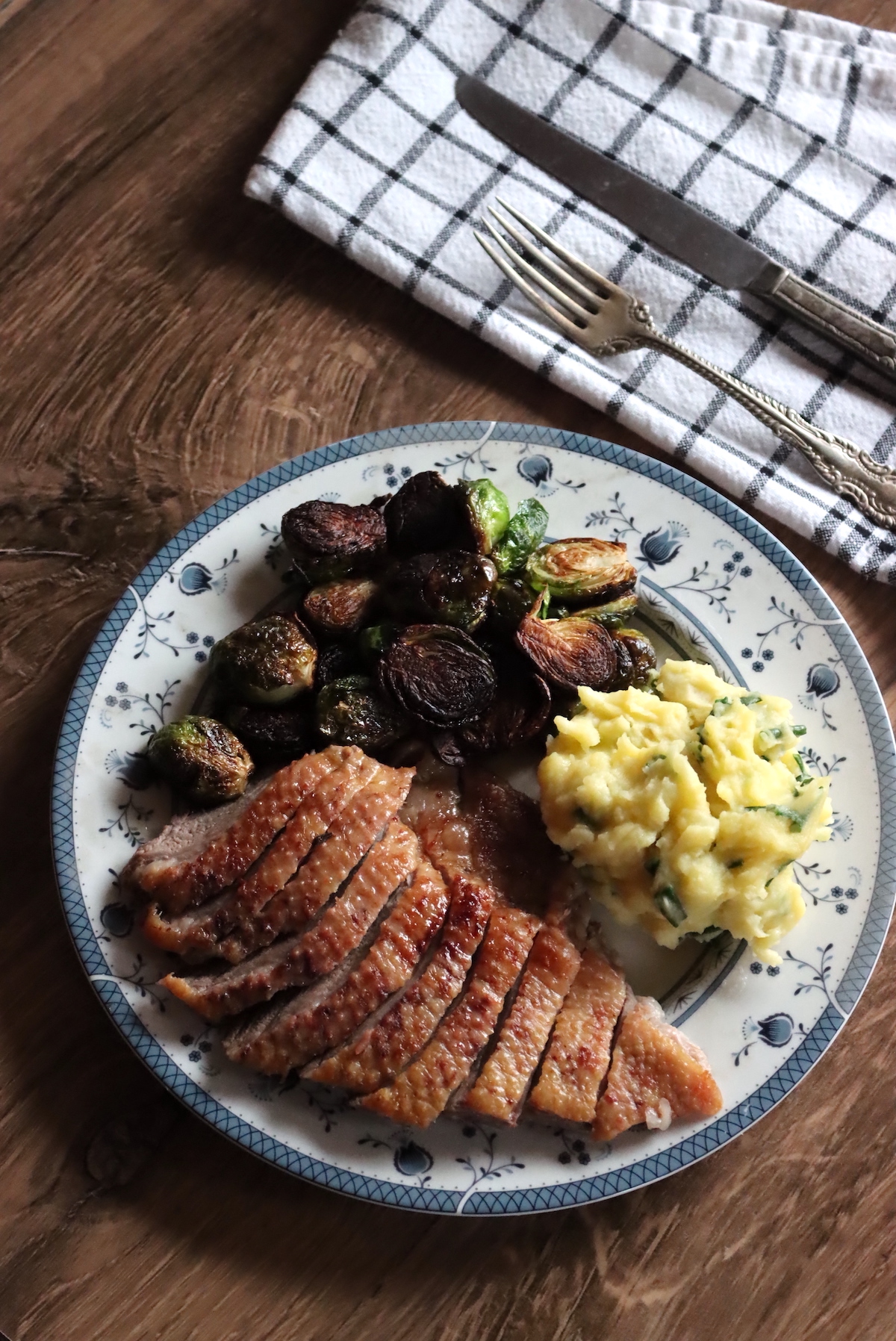 Choosing the Best Goose
When cooking goose meat, be sure to know that different geese will have slightly different flavors.
The domesticated goose will be bigger and fattier than wild geese. The meat will be less dense and softer. The older the goose, the tougher the meat. Luckily, when purchasing store-bought and domesticated geese, the meat will always be young, ensuring the best texture and flavors.
At this point, there are only a few places to buy goose meat, unless you're lucky enough to find a local farmer raising them. In general, commercial goose meat in the US almost always comes online from D'artagnan, and they raise most of the domestic geese for meat in the US.
For those interested in tasting wild geese, whitefronts or specklebelly geese are ultimately regarded as the best for culinary use. Their diet consists mostly of seeds and grains, leading to an extremely nice flavor. Snow geese are another common wild goose also desirable for eating. And then there are Canada geese. Canada geese are large and can feed many, but the taste can vary based on their diet.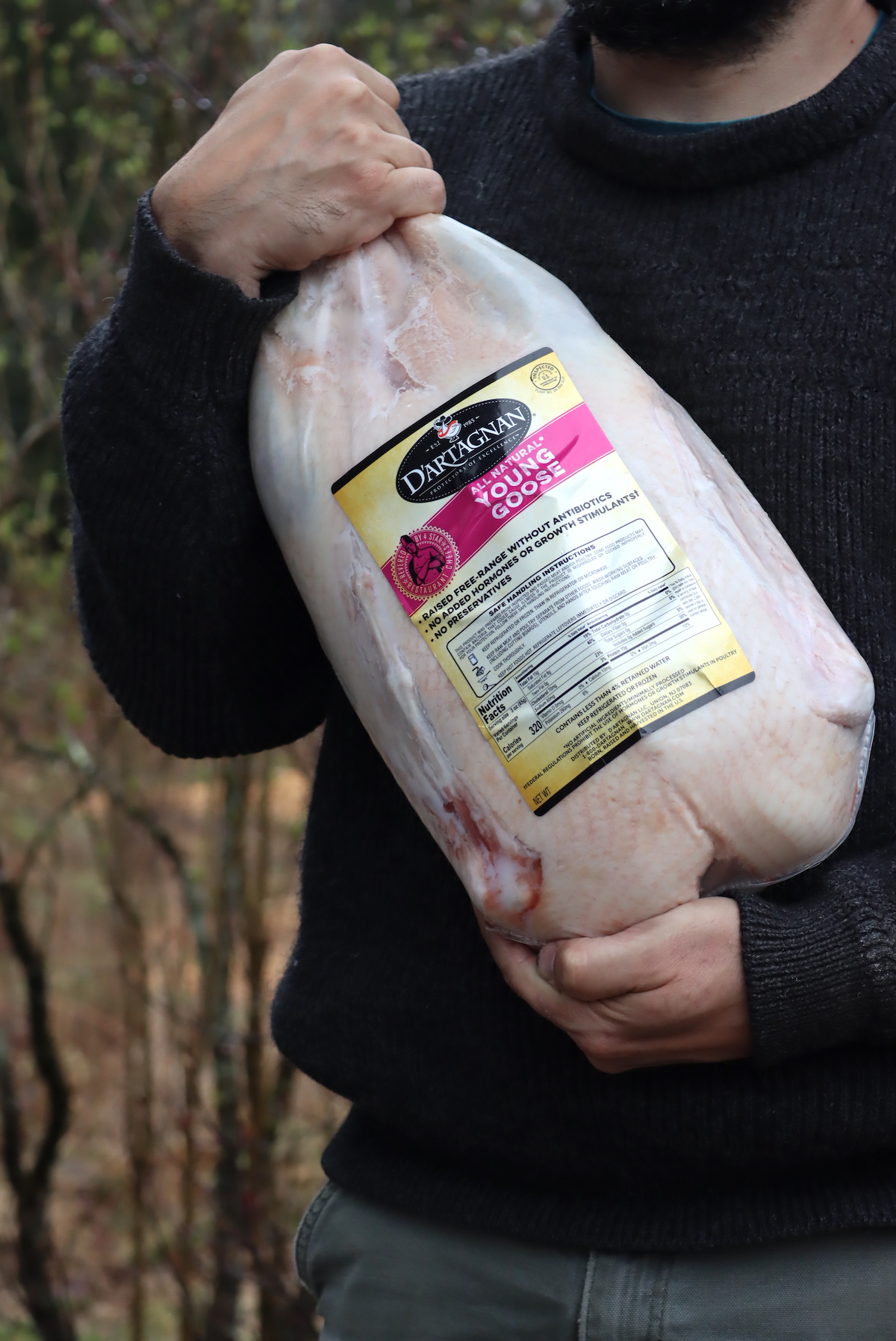 Goose Recipes
Be it wild or domesticated, goose can either be roasted whole or broken down so the different parts can be used for different dishes. You can braise the legs and thighs like brisket or include them in soups and stews. Goose breast can be served as steak, made into thinly sliced pastrami for sandwiches topped with onions and mustard, or used in a wide array of dinner dishes.
Even the goose carcass has great potential. Roast it to render the fat and make goose stock for cooking veggies, frying potatoes or confit. Even goose liver can be transformed into a delectable paté for serving on crackers and charcuterie boards.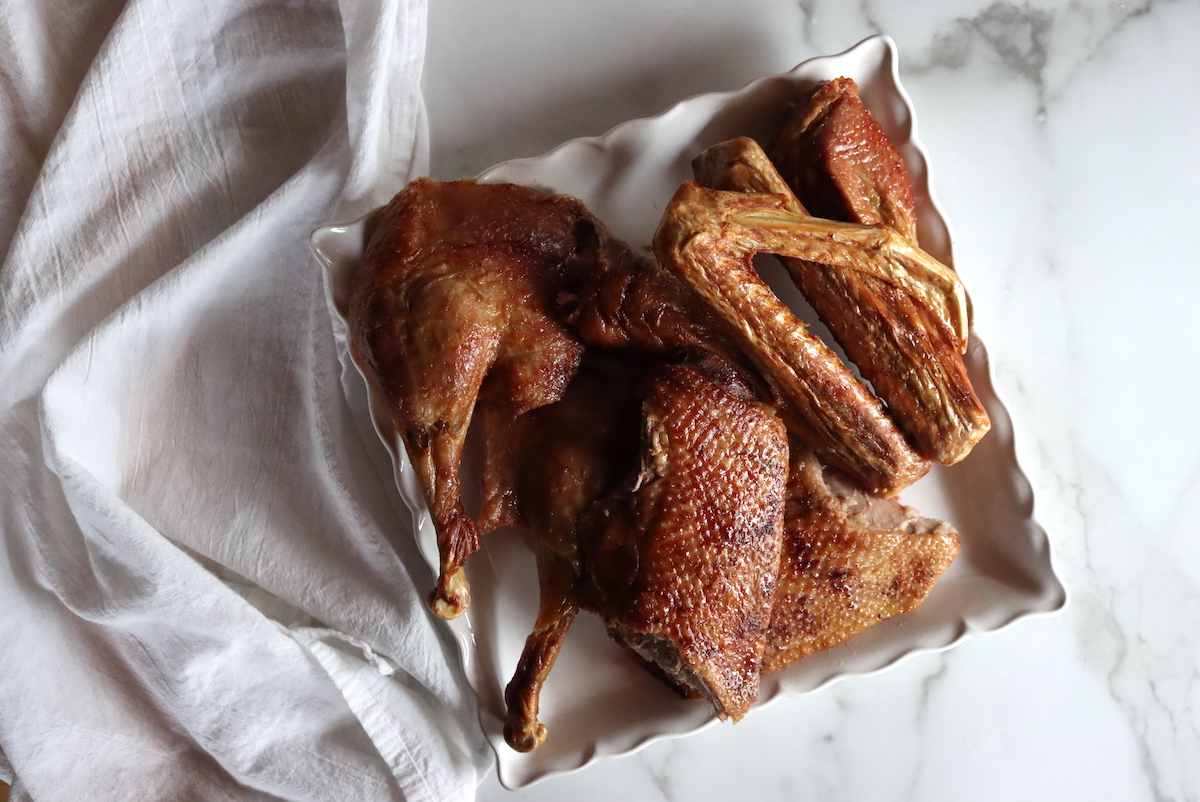 Goose Starter Recipes
To start off the meal, consider adding goose to a variety of salads, tarts and soups. Begin with a refreshing salad featuring goose, juicy pears and crisp walnuts. Another option includes a salad of arugula and baby bok choy, topped with smoked goose, pickled fava beans and a white balsamic vinaigrette. Papaya, cucumber and roasted peanuts are some additional topping ideas.
Goose may be considered a fall bird by many, but it can be added to a summery salad too. Sweet corn, zucchini, peppers and tomatoes make spectacular companions to this succulent meat. Tarts are yet another opportunity – combine goose with gruyere cheese and fresh rosemary or try onions, mushrooms, garlic and parmesan. And don't forget about soup! Add goose to savory French onion soup, pho-style Scandinavian soup, or simply make goose stock for future soup recipes.
Goose Breakfast Recipes
Add succulent goose to breakfast recipes for filling fare that starts the day off right. Goose can be incorporated into breakfast sausage with notes of apple or maple or even spicy chorizo. Enjoy these sausages on their own, paired with eggs and potatoes, or rolled into savory breakfast burritos.
Goose sausages or goose bratwurst can also be included in a decadent breakfast sandwich of egg, avocado, cheese and goose, wedged between a softly-toasted bagel, Sausage can also be added to a rich quiche of biscuits, bacon and cheese. Goose bacon can be enjoyed with eggs, on a breakfast BLT or added to omelets and cheesy scrambles. Additionally, if you saved some of that goose fat – use it to pan-fry breakfast potatoes.
Savory Goose Main Courses
When looking for dinner courses, one of the most popular dinners is, of course, roast goose – but there's more than one recipe. You can simply roast goose with salt for a reliable, fuss-free method or experiment with other flavors. For more variety, consider honey-orange glazes, a black currant or sweet cherry sauce, or Gordon Ramsay's Christmas recipe with lemon, limes, herbs and honey.
More meaty goose dinners include cooking goose breast like corned beef, searing goose breast to slice thinly and top with rosemary, grinding goose breast for rich burgers, or even marinating it and wrapping in bacon to grill. Additional dinner ideas include goose stew featuring mushrooms and barley, spicy goose gumbo and gamey goose pie stuffed with an assortment of herbs, vegetables and other flavorings
Roast Goose Dinners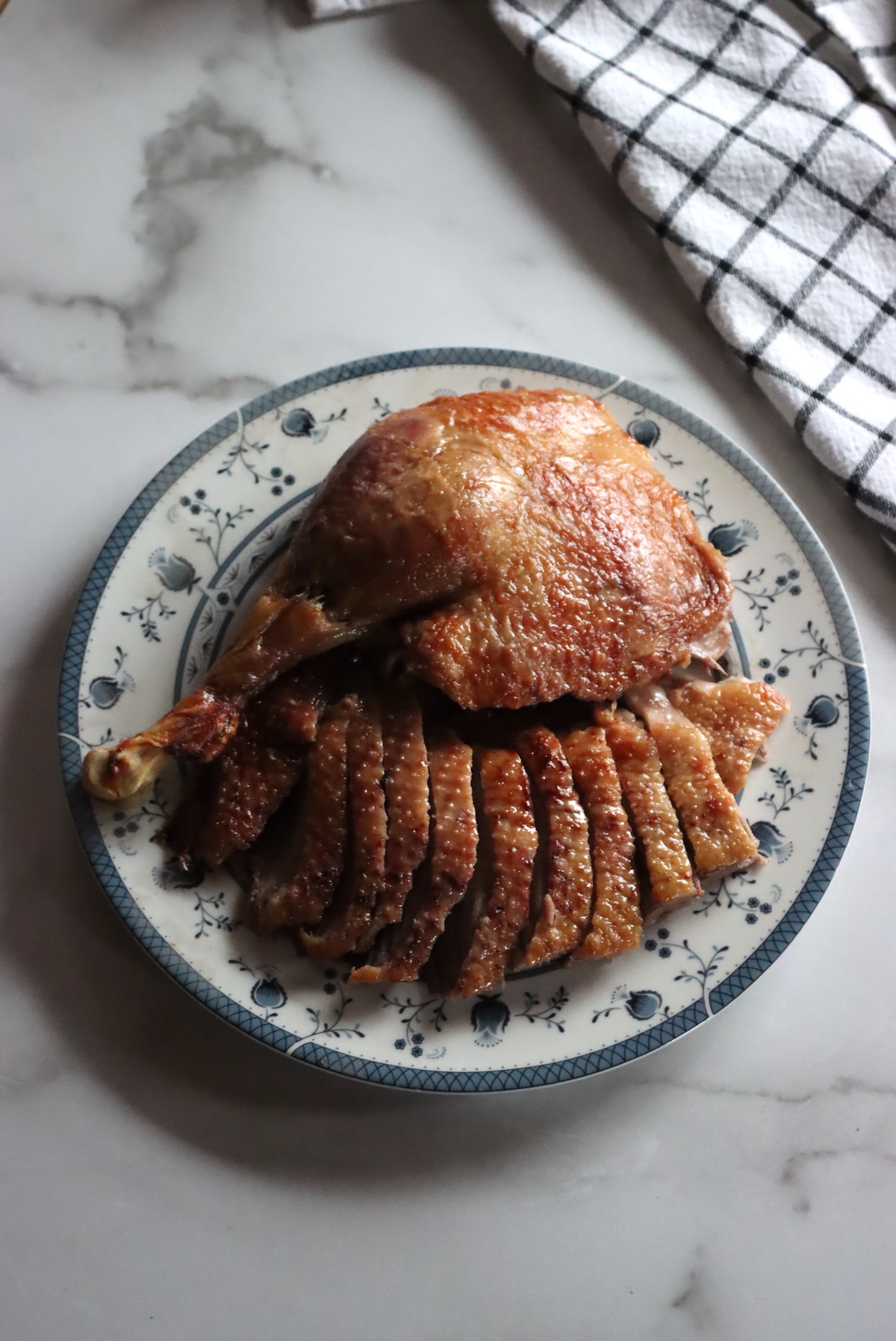 Meaty Goose Dinners
Stews and Pies
Goose Pasta Recipes
Feeling like Italian? Add goose to heaps of pasta recipes that feature this rich, beef-like bird. Join goose with fettuccine alfredo and balance out the richness of the sauce with broccoli or asparagus. Grind goose breast and blend with minced garlic, onion and portobello for decadent ravioli to serve with your favorite sauce. Furthermore, both goose breast and goose liver can be utilized to build a robust ragu for topping tagliatelle and other pasta.
Another hearty pasta dish is goose parmesan with tender, sliced goose breast coated in breadcrumbs and fried. Just mix with tiny pasta like acini or orzo, add mushrooms, mozzarella and your best sauce, and bake until golden and bubbly. Additional ideas span from goose stroganoff for serving over pasta and rice to goose meatballs for tossing in your next spaghetti dish.
Goose Snack Recipes
Thought goose was only for dinner? Nope! Harness goose breasts to make snackable tacos to serve with salsa or grilled corn for fare to nosh on any time of day. Goose poppers (butterflied goose breast stuffed with poblano peppers and cream cheese) make a great appetizer, as do meaty goose pinwheels with diced green onions and Mexican cheese or Asian-inspired goose cabbage rolls.
For more options, try your hand at goose pastrami for charcuterie boards or snackable sandwiches. Goose dip, goose paté and fegato (an Italian-style paté spread) are also magnificent dishes for gathering around. Likewise, grilled goose skewers and barbecued goose legs are a great excuse to fire up the grill. Two last ideas include fried goose poppers and dried goose jerky – both terrific snacking fare.
Shareable Snacks
Appetizers
Grill and Barbecue
Fried and Dried
Goose Side Dish Recipes
Wondering if you can implement that leftover goose in any side dish recipes? Among other things, goose is wonderful when added to fried rice, risotto and gnocchi recipes. The rich, flavorful nature of tender goose pairs well with these absorbent grains, leading to many satisfying side dishes that can accompany a variety of meals.
Experiment with adding goose meat to other side dishes like tangy Hawaiian goose, roast potatoes embellished with decadent goose fat and cubed Cajun-spiced goose breast bites. These starchy, filling dishes ensure no one ever leaves the table wanting more.
Cured Goose Recipes
Goose can also be dried and cured for a medley of smoky, salty options. The goal of dry curing is to preserve uncooked meat via a slow-drying method that prevents bacteria from building. Goose salami is one popular method. Elevated Wild's goose salami recipe includes a blend of fennel, garlic, pecans and persimmon for a delicious cured goose concoction worthy of the fanciest charcuterie.
Smoky goose sticks made from goose and pork are another portable option, excellent for future hiking or day trips. Sweet goose prosciutto cured with clove and nutmeg, along with smoked goose breast and cured goose liver are lovely options as well, just be sure to stock up on your instacure.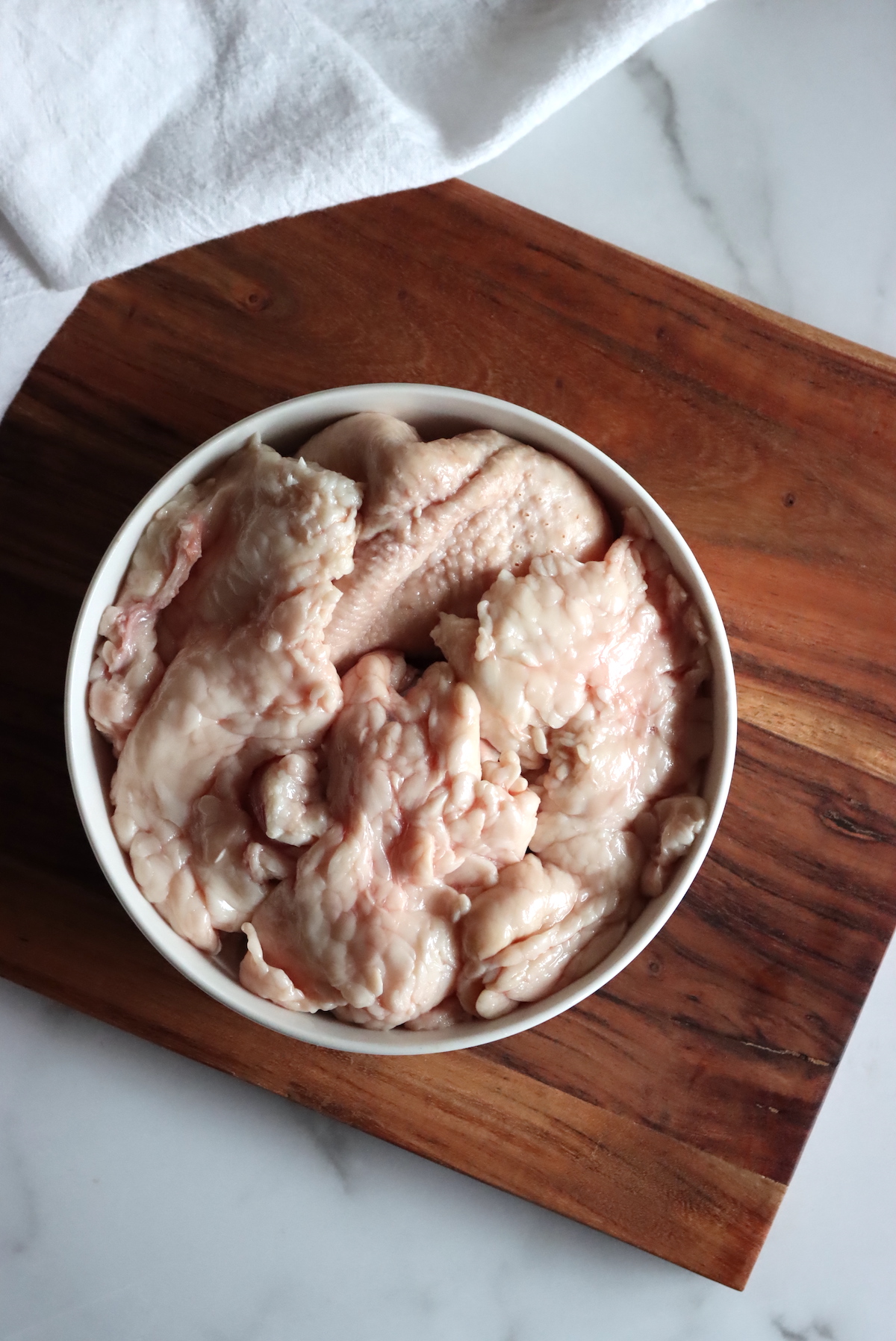 Preserving Goose
Did you go a little goose-crazy? Fret not – whether you were gifted some goose by a friend or neighbor or had an especially lucky day goose-hunting, there are a handful of ways to preserve goose meat.
Goose and other birds should be refrigerated and cooked within 3 days. For longer storage, the entire bird or parts may be frozen. According to Michigan State University Extension, game bird meat can be stored in the freezer for up to six months at best quality. They recommend freezing goose meat by packaging pieces into meal-sized portions, wrapping individual pieces and squeezing out all air before freezing.
Always store raw meat and cooked meat separately and label and date accordingly. Thaw frozen meat by placing it on the bottom shelf of your refrigerator and cook goose to an internal temperature of 165° F, checking with a food thermometer to ensure doneness.
Other preservation techniques include pressure canning goose meat, making goose confit, dry curing goose or dehydrating goose to make goose jerky.
Recipe Ideas
Looking for more recipe ideas?