Rose hips have a fragrant and floral flavor that is sweet and slightly tart, and they're delicious in all manner of rose hip recipes. They can be readily used in tinctures, teas, sauces, syrups, and other baked goods.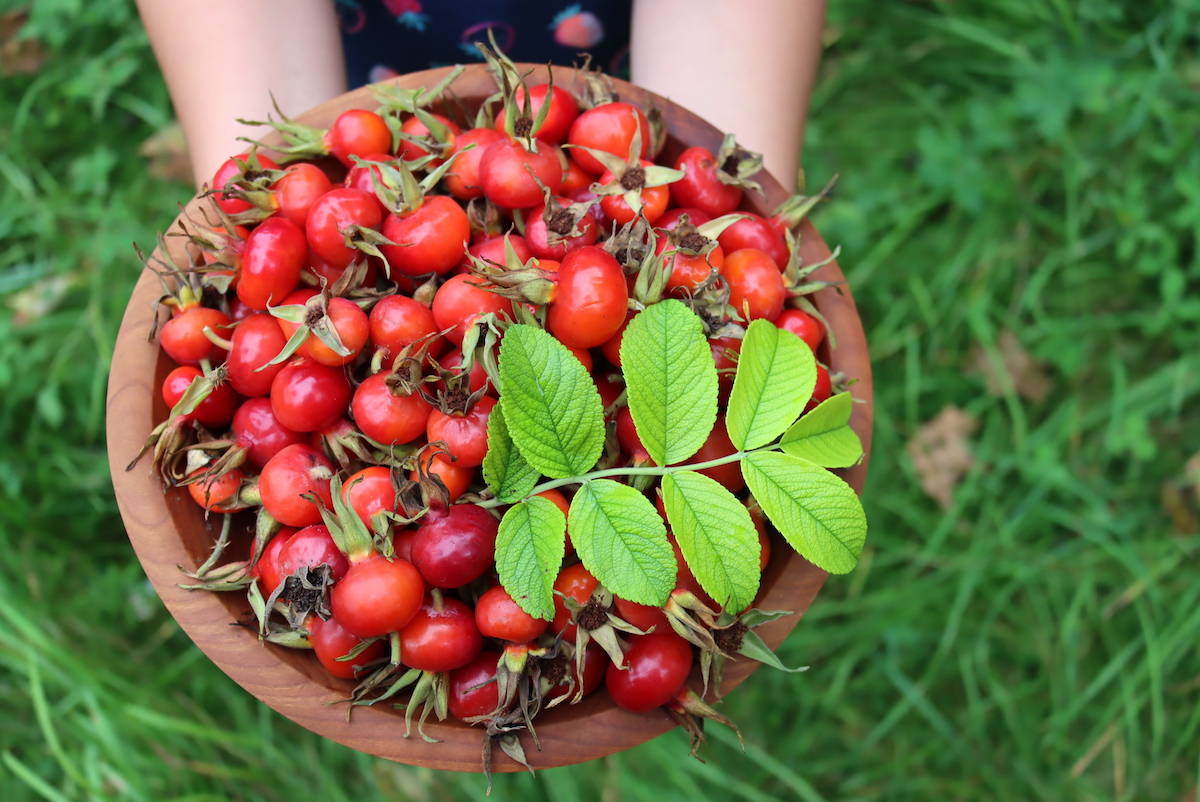 After the beautiful blooms of spring and summer roses fade, you can find yourself with a second bounty on their stems: rose hips. Rose hips are the small berry-sized balls that reside after roses fade – many never notice them as people tend to prune these blossom stems after the roses wither to foster more flowers.
If you allow these spent stems to remain, however, you'll get rose hips on many rose varieties. Rose hips, which are actually the fruit or seed pods of the rose plant, are often red or orange in coloring although some varieties can be purple or almost black as on the Burnet rose.
Rose hips can complement a variety of recipes, be they dried, juiced or made into jams and jellies.
(If you're not sure you have rose hips, this guide will help you identify rose hips to harvest.)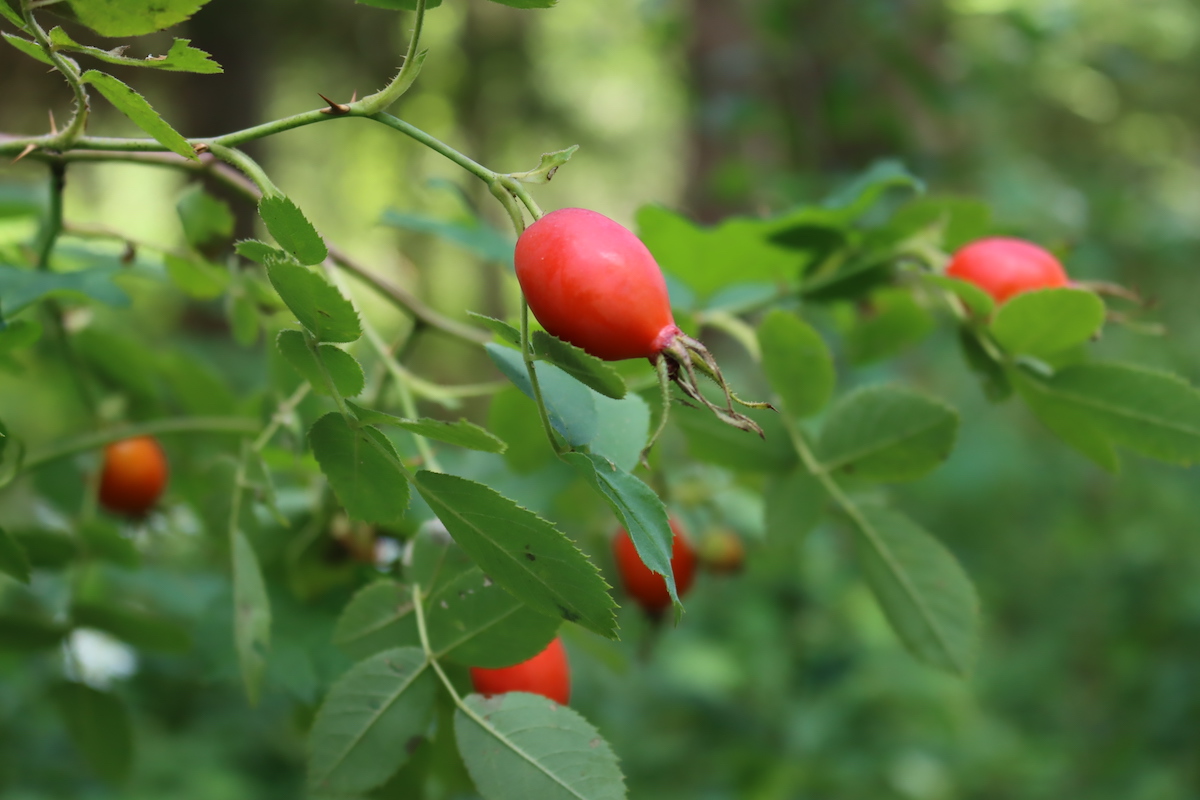 Choosing the Best Rose Hip
Rose hips ripen in the late summer or fall but are often recommended to be left on the branch until the first light frost has fallen (a hard frost will freeze the hips) to optimize sweetness.
Some varieties of rose produce larger rose hips than others. Rosa rugosa and Rosa canina are two varieties known for producing rose hips.
Rose hips should be picked when they are firm and well-colored. Pick only the plump rose hips, the mushy and dried remnants will be eaten by birds. Ripe hips should pull easily from rose canes – they can also be snipped with scissors.
Be sure to mind rose thorns whilst picking your rose hips.
Rose Hip Recipes
Just like rose petals, rose hips are edible. Roses actually belong to the same family as crabapples and apples and as such, their fruit resembles them slightly. Rose hips taste a bit tart like a crabapple, but with a pleasing sweetness and subtle floral notes.
If you are gathering your own rose hips, be sure to collect them from a plant that is free of pesticides and contaminants, as roses treated with pesticides should not be used for growing rose hips unless the pesticide is labeled for use on edibles. If possible, selecting rose hips from plants with no pesticides at all is optimal (and pesticides can be detrimental to bird and bee populations).
Once picked, you'll want to trim the rose hips of their stems and flower ends. You'll then need to slice the rose hip in half (use scissors if a knife feels too large) and remove the seeds. The seeds are hairy and can be itchy or irritating and will need to be removed in all recipes save jelly-making or juicing.
After removing the seeds, give the rose hips a gentle wash in a colander to rinse. Now they are ready to be used fresh or preserved through your chosen means.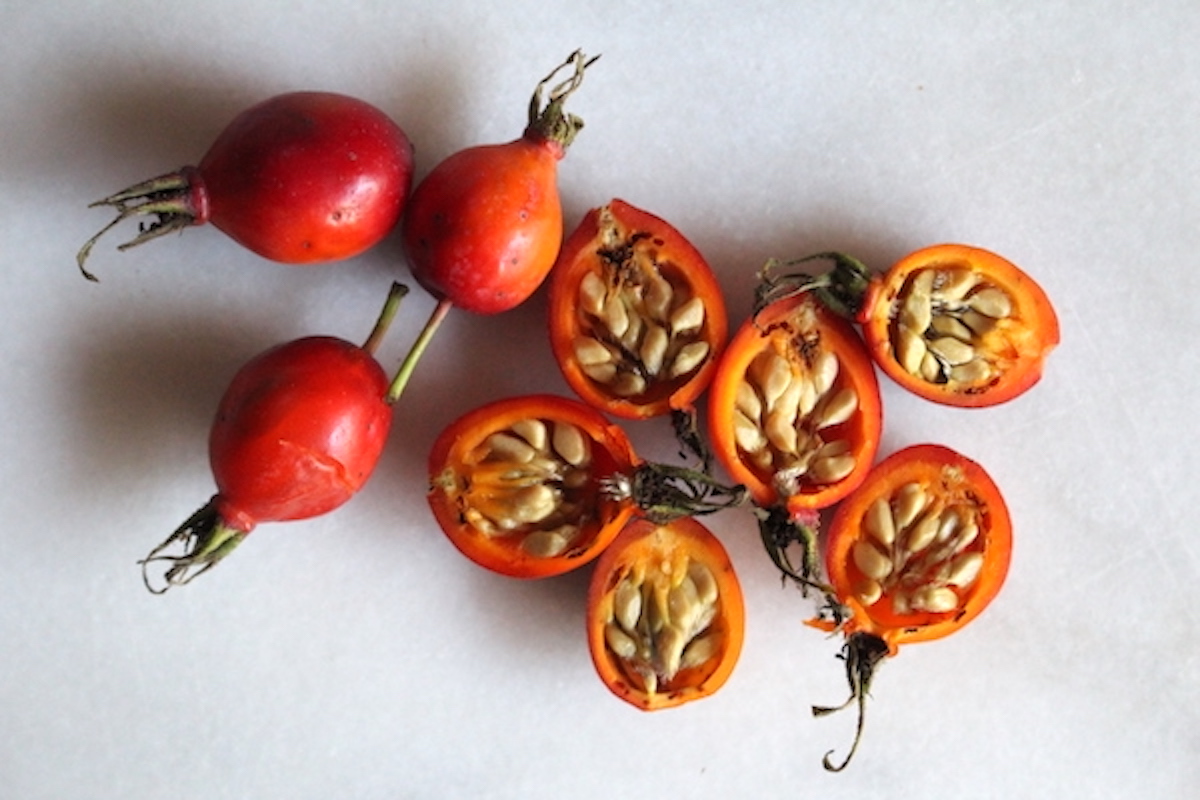 Fresh Rose Hip Recipes
Freshly picked rose hips can be utilized in an assortment of ways. Even better, fresh rose hips contain higher amounts of vitamin C than dried.
You can boil rose hips to make a soup that can be served either warm or chilled. Add sugar as desired for a sweetened version. Similarly, a rose hip dressing can be made from fresh rose hips to pour over lettuce and greens. Toss in a few apples and walnuts for a flavorful pairing.
Fresh rose hips can be added to cookies as well. Buttery shortbread in particular benefits from some rose hips.
Rose Hip Breakfast Recipes
Add some excitement to your standard breakfast fare with the addition of rose hip syrup. Pour over pancakes, waffles or oatmeal for fabulous results. Just three ingredients are needed: rose hips, water and honey.
Add rose hips to muffins for a tasty warm treat to be enjoyed all week. Looking for something more nutritious? Try adding dried rose hips to muesli, a Swiss-style breakfast dish made from rolled oats, nuts, seeds and dried fruit.
Rose Hip Savory Main Courses
Rose hips can make a palatable addition to savory dishes as well in the form of sauces and glazes. Rose hip ketchup goes well with roast meats and sausages. Additionally, a rose hip sauce can be made to pair with gamey duck or venison. Sauces can be crafted from both rose hip jam and rose hip puree to accompany these protein dishes.
Similarly, a rose hip glaze can be made using rose hip jelly or syrup for meats such as pork. Looking for some lighter fare? Try a rose hip pasta sauce for a tomato-like pasta dish to serve with linguine and mushrooms.
Rose Hip Drink Recipes
Due to the high antioxidant and vitamin C content, many enjoy adding rose hips to an herbal tea for winter immunity support. Dried rose hips can be used to make iced tea or tea lattes as well.
A rose hip syrup can be made by boiling, straining and sweetening the liquid. This can then be added to cocktails and other drinks. For an even stronger beverage, rose hip gin is another option to be enjoyed with tonic water or to make a delightful rose hip gimlet.
Rose Hip Snack Recipes
For snackable sensations, try implementing dried rose hips in your next granola recipe. Sprinkle atop yogurt or ice cream, or bake into rose hip granola bars. Rose hip fruit leather is yet another great choice for a bundle of rose hips, whether fresh or frozen. Sweeten with honey or combine with other fruits like apples or hawthorn for a chewy pectin-rich leather.
Berry-laden popsicles can be made with fresh raspberries and rose hip tea for a refreshing treat on a summer day for both little ones and adults. For a chewier nibble, consider making pretty rose hip marshmallows – a homemade treat you won't find anywhere on supermarket shelves.
Rose Hip Dessert Recipes
Rose hips can be added to a variety of desserts for a pleasing, subtle floral flavor. Rose hip jam can be added to tarts and tortes. Try combining with notes of walnut, orange or lemon for exciting flavors. Strawberries are another fruit that pairs well with rose hips. Consider a strawberry and rose hip ice cream or frozen yogurt for a chilly treat on warm days.
For an afternoon indulgence, try baking an orange and rosehip tea loaf complete with rose hip icing. Ready to take your dessert-making up a notch? Try a silky, chilled panna cotta with a sweetened rose hip sauce.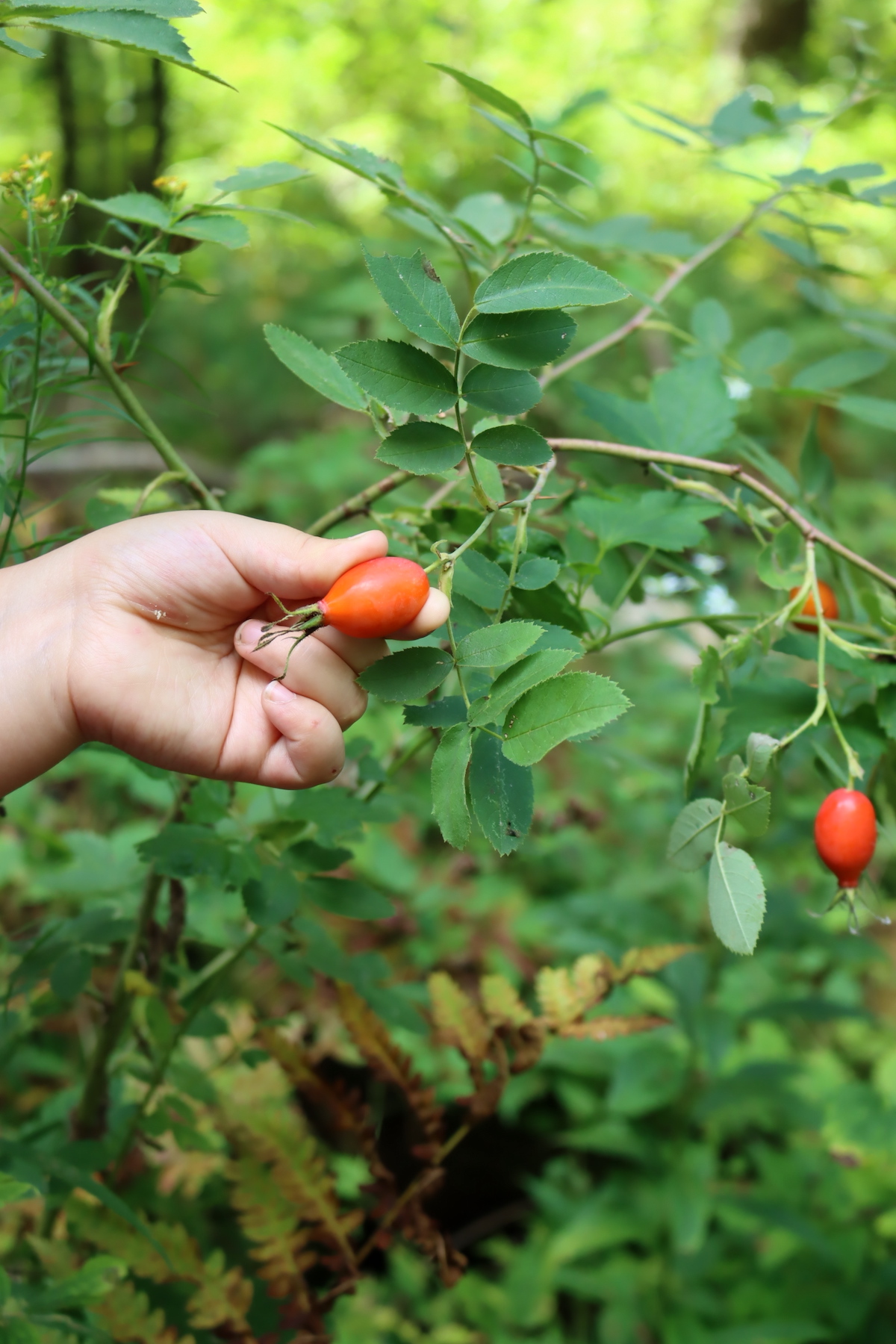 Cultured & Fermented Rose Hip
Some additional recipes include rose hip kombucha and fermented soda. Try combining with other flavors like hibiscus and hawthorn for splendid beverages to quench your thirst.
Rose hip wine is another option for those willing to wait. Rose hip mead or honey wine will take a little less time, and makes a lovely gift to bring to dinners. Love floral flavor? Consider making a fragrant rose petal wine or mead next summer as well. You can pick just the petals, leaving the base of the rose to ensure fall and winter rose hips for the coming season.
Preserving Rose Hip
There are years where the roses bloom like mad, leaving you with a wealth of rose hips that venture going to waste if left unpicked. In these situations, preservation is the easiest route to take, freeing up the present moment for other needs, yet saving the precious fruit for future uses.
There are two preferred ways to preserve rose hips: drying or juicing. You can dehydrate rose hips through the use of an oven or a dehydrator. The Spruce recommends spreading rose hips on baking trays and drying them in an oven (or dehydrator) set to 110° F until the hips are dry and brittle. Once entirely dry, these can then be stored in airtight jars. A few additional recipes and tips for dehydrating rose hips are provided below.
The fruit can also be juiced and then frozen or preserved in the form of syrup which can then be canned and stored. Jams and jellies are another delectable option to spread on toast or biscuits, used in a variety of desserts and other recipes or simply given as a homespun gift.
Syrup
Jams and Jellies
Seasonal Fruit Cooking Guides
Looking for more ways to use fresh seasonal ingredients?