Aronia recipes may not be the easiest to find as this fruit isn't readily available in many commercial supermarkets, but if you can source some from a local market or online retailer, you'll find that they're a flavorful and healthy ingredient that can be utilized in multiple culinary applications.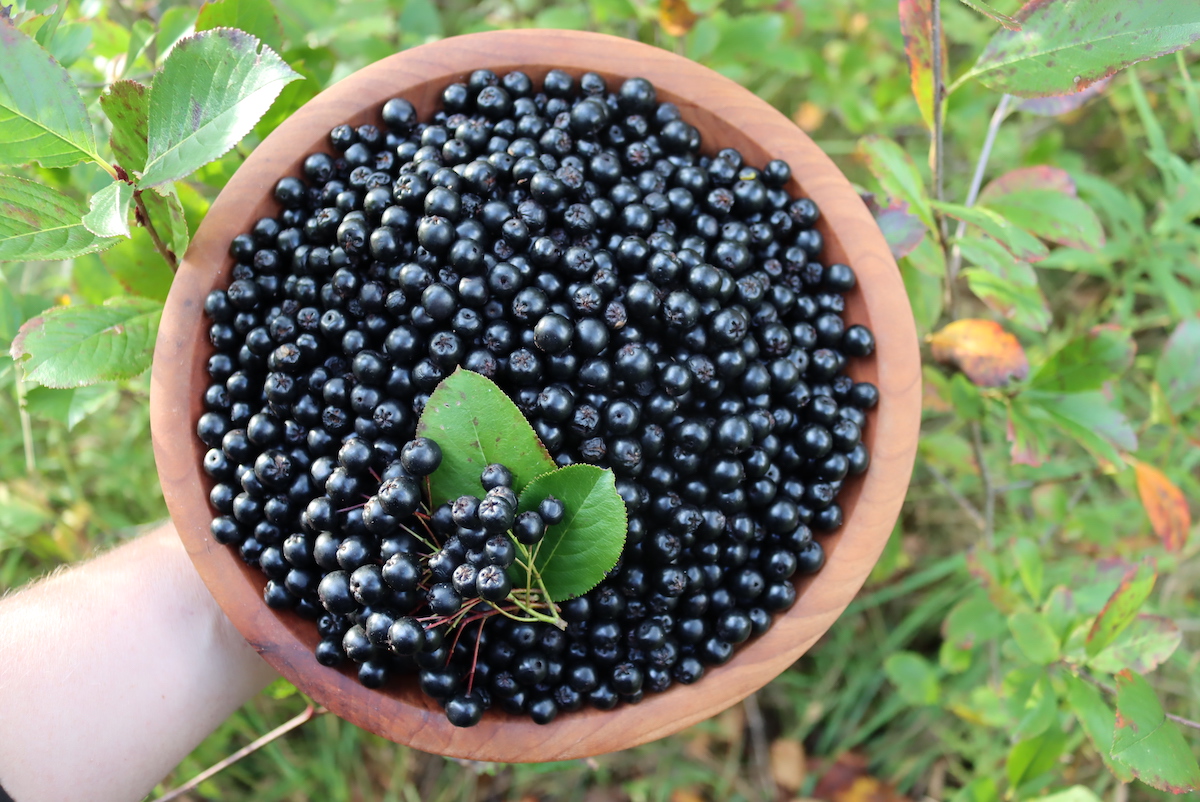 Native to North America, Aronia berries are grown around the world today including many parts of Europe. Although originating in North America, these berries are thought to have spread to Eastern Europe through Russia sometime in the 19th century, reaching central Europe by the 1950s.
Despite originally coming from America, the berry is somewhat less known here. This may be due to its somewhat bitter taste. But the aronia berry has been rising in popularity as of late, being celebrated as a mega-berry or superfood by several sources including Iowa PBS, known to be as healthy as blueberries in terms of nutrients and possibly having even more antioxidants.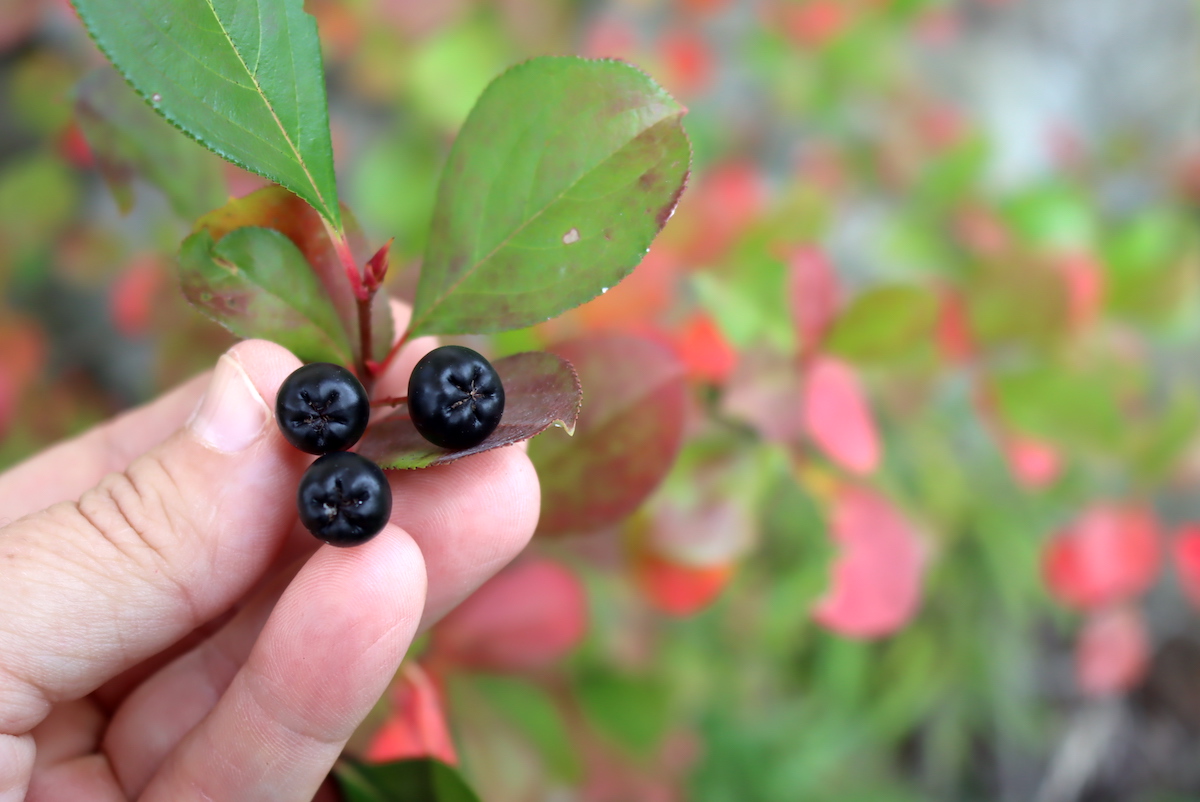 What Are Aronia Berries?
Aronia berries (also called chokeberries) are quite bitter when eaten raw. They come in two varieties: red and black. The red berries are a tad sweeter and smaller, while the black variety (Aronia melanocarpa) is about the size of a blueberry.
These berries are high in antioxidants and have long been touted as a superfood, but they can be quite sour – hence the chokeberry name. This is why you'll find many recipes preserving this fruit in the form of jam, jellies, and juice with a good dose of sweetener added. Still, you can cook with aronia berries resulting in some truly delicious dishes and there are plenty of recipes out there to prove it!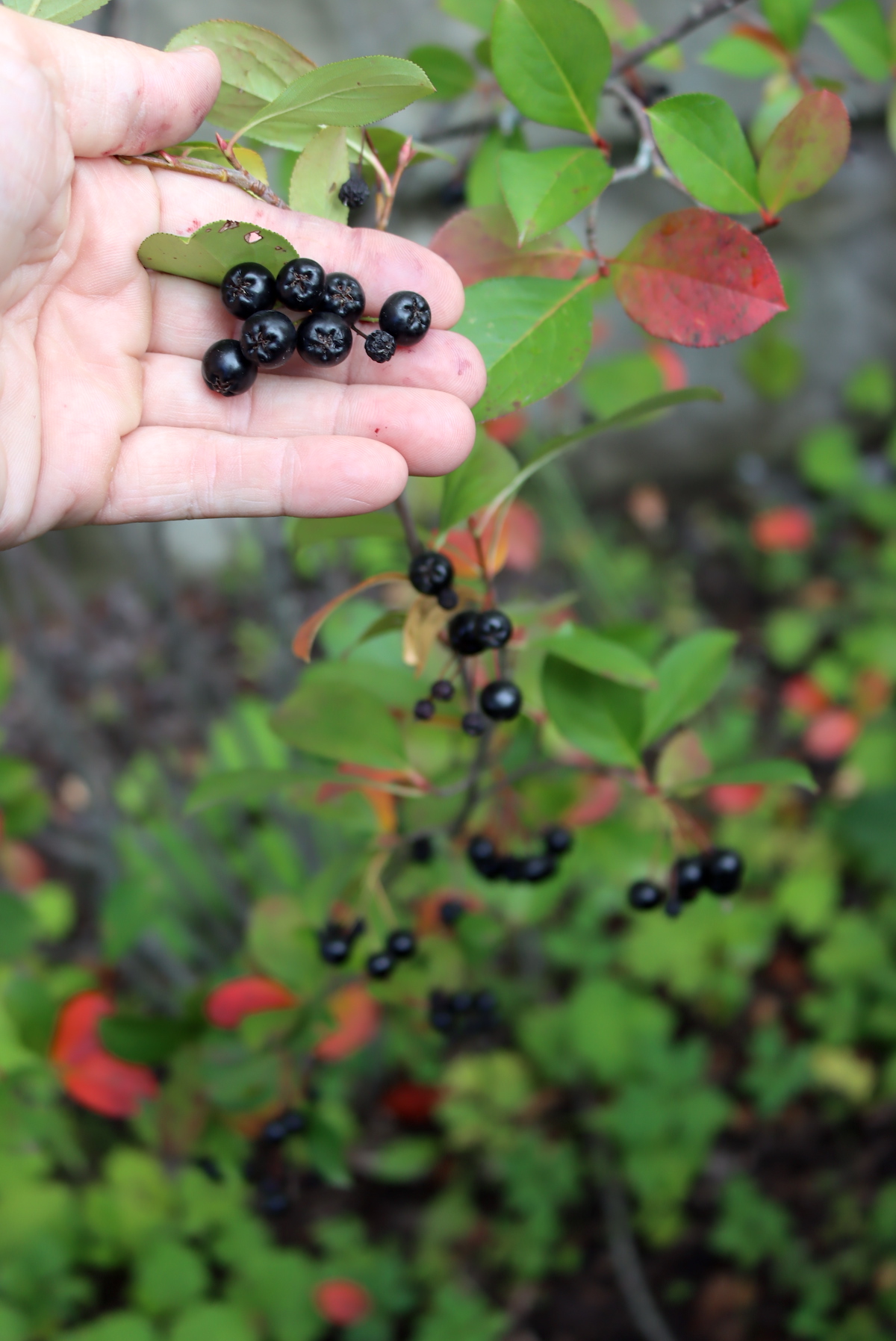 Where to Buy Aronia Berries
You may be able to source aronia berries locally if you live in Iowa, Ohio, or one of the North American States that they grow in (zones 3 to 8), perhaps even foraging for your own if you live in certain areas in which the plants thrive. Otherwise, you'll likely need to shop for these puckery berries online. You'll find them available whole in frozen bags, as a concentrated juice, or a freeze-dried powder.
Cooking with Aronia
Aronia berries are a fantastic fruit to cook with. Their tart and sour flavor lends complexity to many dishes be they salads or sweet desserts. You'll find many of the recipes below use sugar, honey, or other sweeteners to balance out the astringent flavor of the berries as well as other fruits.
Aronia Recipes
Aronia berries can be enjoyed in the form of sauces paired with meats like pork and bison, tart dressings and vinaigrettes, or baked into breads and desserts for tasty combinations.
Aronia Juice & Syrup
You'll find aronia berries can be made into syrups and sauces to drizzle across breakfast items, desserts, or ice cream. Aronia berry juice can also be made which can either be drunk fresh, mixed into cocktails, or canned and preserved for later use.
Most of these recipes will require adding sugar to balance out the sharp quality of the aronia berries.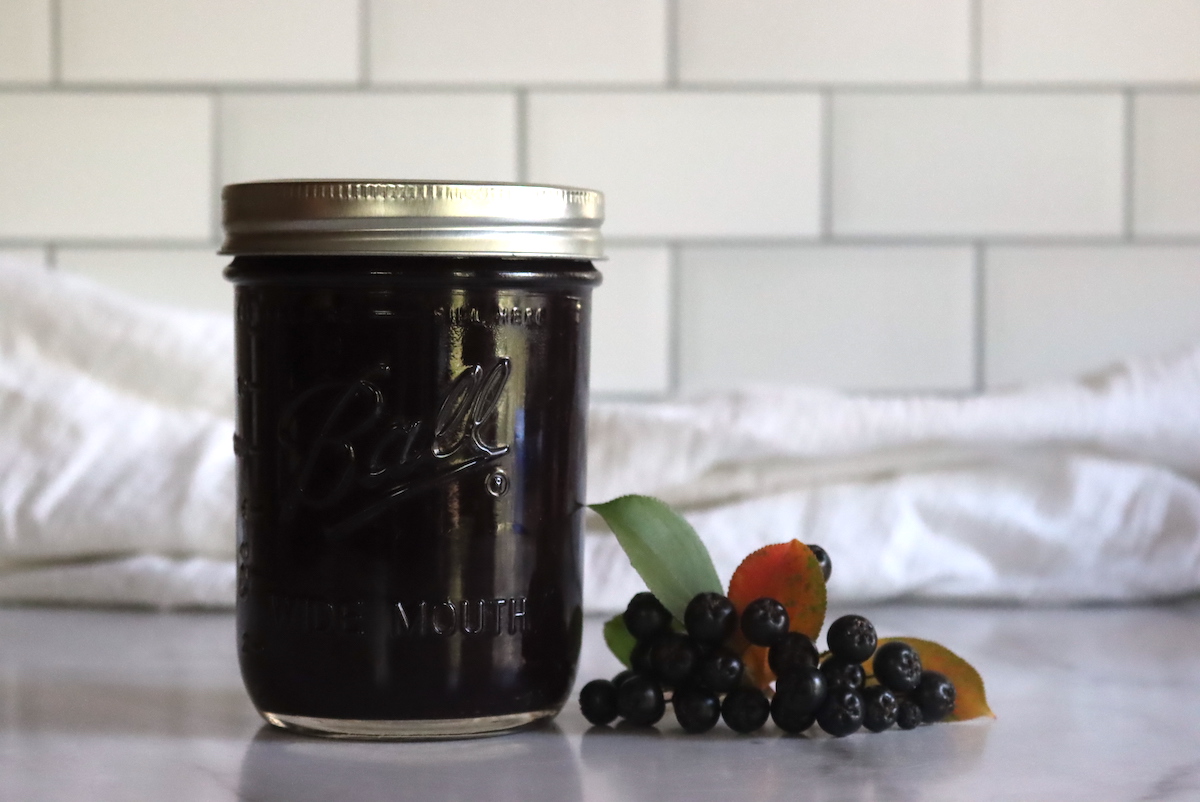 Aronia Drink Recipes
You can use the above simple syrup recipe to add to cocktails or make an aronia berry liqueur for gin cocktails and whiskey sours among other liquid libations. Aronia berry juice can also be incorporated into a wealth of refreshing alcoholic-free beverages from mocktails to lemonade.
Fresh or frozen berries can be made into smoothies, while dried berries can be implemented in fruit-flavored teas. Looking for long-term preservation? Aronia berries can be used in winemaking as long as you have the patience!
Alcoholic/Adult Beverages
Alcohol-Free
Aronia Jam & Jelly
Jams, jellies and other preserves have long been one of the most popular methods of using up a stockpile of aronia berries. You'll need a good dose of sugar to balance out the astringency of these tart little berries when making a pure-aronia berry jam or jelly, but the combination of other fruits can balance this flavor out as well.
You'll find recipes that blend aronia berries with apples, rhubarb and even pineapple as recommended in the fermented chutney recipe below!

Aronia Baked Goods
Did you think this berry would be too tart for baked goods? Not so! Aronia berries can be baked into muffins and quick breads whether they be frozen or dried. Fresh berries are easily baked into pies and tarts, often mixed with other fruits like nectarines, apples, and sweeter berries to balance out their tart flavor.
These berries can be used in crumbles as well as pies, with a vegan recipe supplied below for handheld oatmeal crumble bars. The oatmeal bars are actually quite low in sugar, bringing the flavors of oatmeal, hazelnut and aronia berries to the forefront and to top it off they're pretty portable. Better pack some for your next hiking trip!
Muffins and Quick Breads
Tarts, Pies, and Crumbles
Savory Aronia Recipes
Aronia berries make spectacular salad dressings – recipes for both a vinaigrette and a creamy cashew-based dressing have been provided. Devour these leafy green concoctions topped with accouterments like walnuts, fresh fruit, or shredded beets!
Although aronia berries or aronia berry sauces can top savory meats like fish and chicken, fresh berries can also be sprinkled atop roasted veggies like succulent roasted squash. And if you're feeling truly adventurous, you can try making an aronia berry pizza complete with gorgonzola and pancetta. Sounds good to me!
Other Ways to Use Aronia
These rich and sour berries can be utilized in more ways still from snacks to healthy tinctures. You may think it'd be difficult to get little ones to try this acidic berry – just try tucking them into sweetened snacks like popsicles or ice cream. You'll likely want some yourself.
A tincture can also be made from fresh or dried aronia berries for immunity-boosting properties. This highly concentrated liquid can be added to water or tea in small doses for certain health benefits. A recipe for elderberry syrup for colds has also been listed, which includes aronia berries as an optional ingredient.
Snacks
Tinctures
Seasonal Fruit Cooking Guides
Looking for more ways to use fresh seasonal ingredients?