These honey lavender cookies are made with fresh herbs and no refined sugar. The honey provides a lovely flavor, and all the sweetness these cookies need. They roll out easy, and hold their shape when baked, making perfect cutout cookies in your favorite shapes. I've used a honey bee cookie cutter, but pick your favorite shapes.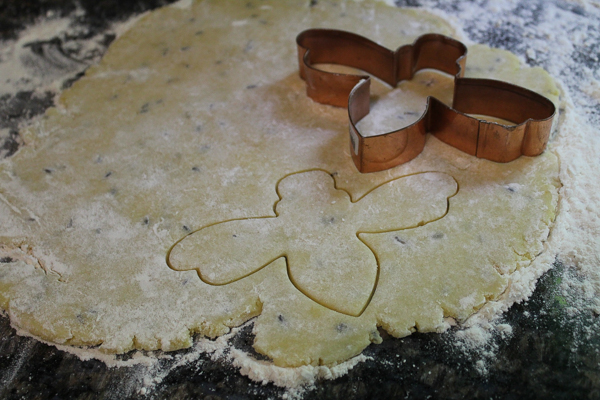 To get the subtle lavender flavor to come through in the finished cookies, use either a whole tablespoon of dried lavender flowers or a teaspoon of lavender extract which is much stronger.
They're high on flavor, but low on sweetness, so they're great for a quick snack without spiking your blood sugar. You can use whole wheat pastry flour for a wholesome whole food snack, or stick with white flour if that's what you have in the house. If you're hoping for more sweetness, drizzle just a bit of honey on top.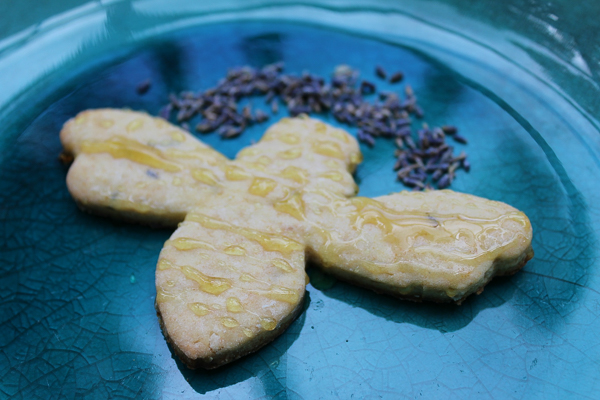 Honey Lavender Cookies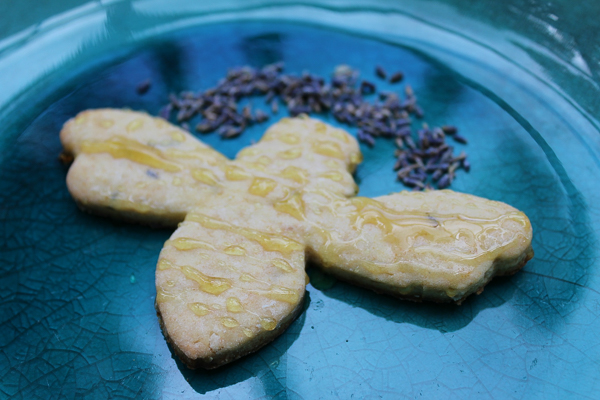 Ingredients
3/4 cup butter, softened
1/2 cup honey
2 eggs
1 teaspoon vanilla extract
1 Tablespoon lavender flowers or 1 teaspoon Lavender Extract
2 1/2 cups whole wheat pastry flour (or all-purpose)
1 teaspoons baking powder
1 teaspoon salt
Instructions
In a large bowl, cream together butter and honey until smooth. Beat in eggs and vanilla. Stir in the flour, baking powder, lavender, and salt. Cover, and chill dough for at least one hour (or overnight).
Preheat oven to 400 degrees F. Roll out dough on floured surface 1/4 to 1/2 inch thick. I prefer a soft, thicker cookie, but this is your preference. Cut into shapes with any cookie cutter. A honey bee cookie cutter is particularly appropriate, but your favorite shapes will do. Place cookies 1 inch apart on un-greased cookie sheets, covered with parchment or a non-stick silicone baking mat.
Bake 6 to 8 minutes for thinner cookies, 8 to 10 for thicker cookies. Cool completely before eating. The honey and lavender flavor doesn't really come through until they're completely cooled.
Herbal Cookies
Looking for more herbal cookie recipes?