Counting down to Christmas is a huge industry in Denmark. Danes count down the days with joy and excitement with lights, presents, stories, food, and tv-shows.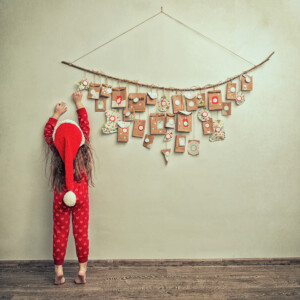 A Danish Countdown to Christmas
If you love Christmas but feel like Christmas day gets too much attention and that the rest of the month doesn't have enough joy and presents then you will love counting down to Christmas with the Danes.
We go all-in when we count down to Christmas. You would think one way of counting down would be enough for a family but most families take part in all of the ways we count down to Christmas every single year.
It's not reserved for children either. Danes will use any excuse to eat, drink and make merry in the darkest of days.
Advent
Christmas officially begins with Advent, four Sundays before Christmas Eve. Advent is the time where we're waiting on the Lord's arrival. In Denmark, every Sunday in Advent is celebrated not only in churches but in many families as well.
Most families have an adventskrans, an advent wreath, with four candles. On the first Sunday in Advent, you light one candle, on the second you light two candles and so on. On the fourth Sunday in Advent, you light all four candles and you also light all four on Christmas Eve.
Adventskranse are traditionally made by the children in each family with spruce branches and decorated with silk ribbons. The colour of the ribbons matters more than you think. Some use the liturgical colour of Advent, which is purple, while others use red ribbons, which originally signified Danish patriotism during the world wars.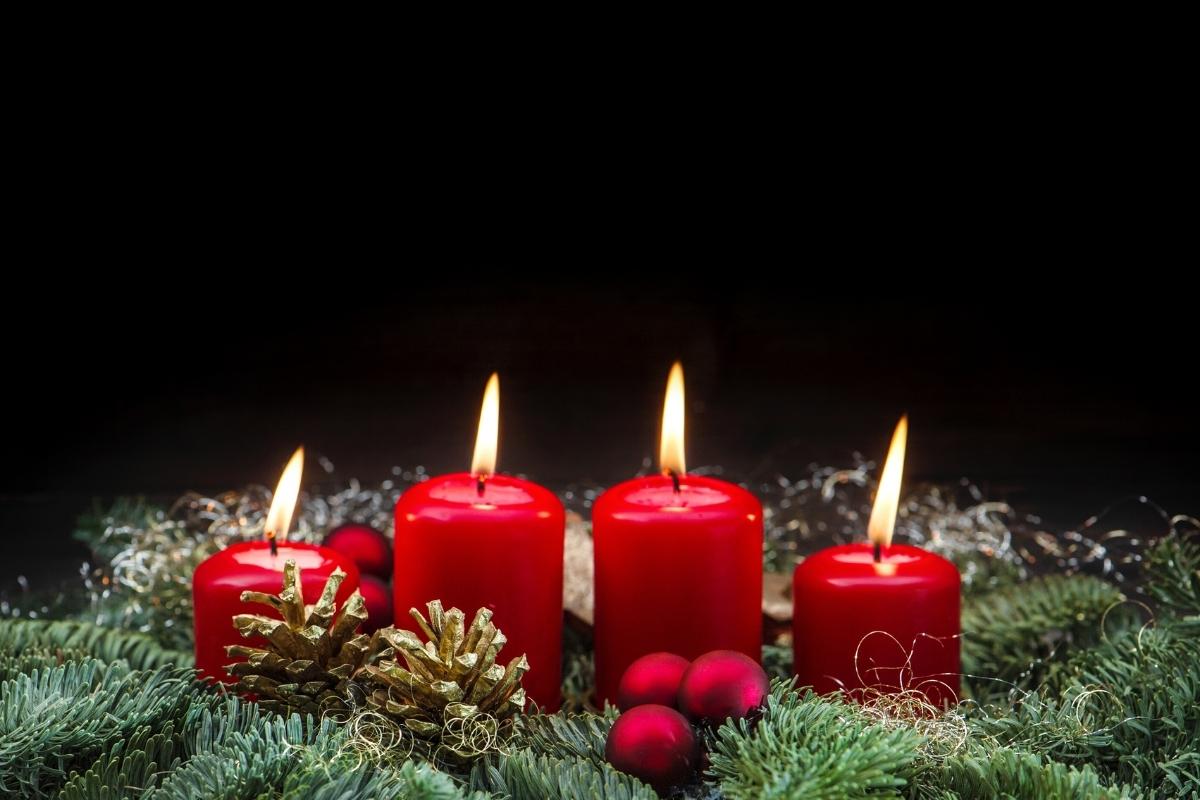 Kalenderlys – Calendar light
Besides lighting an adventskrans on Sundays, Danes have a kalenderlys, a calendar light, with 24 days marked on it as we celebrate Christmas on the 24th. We light this candle every single day as we gather around the table to eat.
It's notoriously difficult to keep up with the kalenderlys. Families are almost always behind and then all of a sudden, they forget to keep an eye on it and it's three days ahead.
How far your candle has burned down is a popular small talk topic leading up to Christmas.
Adventsgaver – Advent gifts
Gifts are not just reserved for Christmas Eve in Denmark. Most families with children practice some form of gift-giving during the countdown as well.
In some families, this tradition takes the shape of adventsgaver. Every Sunday the children receive a gift, often in their Christmas stockings. If the family only practices adventsgaver or if these gifts were purchased by loving family members, they are often on the larger side.
Growing up, a family member would sometimes make me an adventskalender, Advent calendar. In it I got things such as a pack of crayons one Sunday and a coloring book the following Sunday.

Kalendergaver – Calendar gifts
In other families, gifts are a daily occurrence during the countdown. This practice is known as kalendergaver.
Every day leading up to Christmas, the children wake up to a small gift in their stocking. These gifts are often junky, little toys or things that will soon break and be forgotten.
The first time I ever got kalendergaver was the year I moved away from home. I was a broke student so my parents decided to help me out.
Some days, my gift of the day was a single roll of toilet paper, on other days it was a can of tuna. One glorious day, there was a little bag of my favorite Christmas chocolate.
I intend to carry on this tradition with my boys once they move out.

Julekalender – Christmas Calendar
Opening a daily present is not for everyone but almost every child in Denmark, even the ones of different faiths, will have a julekalender. Often, children end up with a lot of julekalendere.
These can take a couple of different forms.
Some are generic with a Christmasy image and 24 little flaps to lift and see what's underneath.
Others have chocolate under the flaps. Most Children love these.
Some come in the shape of little books, where each day reveals a new part of a Christmas story.
Some come as chapter books, where you read a chapter every day.
Then there are of course the julekalendere on TV. Both of the major channels in Denmark, DR1 and TV2, produce and air their own shows. Some smaller channels air different julekalendre as well. There are even some made for adults.
Along with these TV shows there are paper calendars which give hints to what the episode will be about underneath the flap for the day.
Some of the TV julekalendere have reached cult status and frequently quoted throughout the year.
Clearly, julekalendere aren't just for children. It's a thriving industry that caters to adults as well.
There are adult versions of the beloved chocolate calendars as well as some that feature other treat or beverages, such as tea or beer. If there's a way to package 24 of something, someone is making it into a julekalender.
A very popular adult julekalender is the scratcher put out by the Danish lottery company every year.
Nisseven / Drillenisse – Elf Friend or Teasing Elf
Finally, Danes pass the time leading up to Christmas Eve by being nissevenner or drillenisser.
This tradition belongs in schools and workplaces. People are assigned a person they are either to be a nisseven or a drillenisse for.
A nisseven brings you small often edible gifts, leaves you nice notes, might decorate your seat, etc. There is often a set amount of money you can spend on the person you are nisse for and a minimum of times you have to do something each week.
A drillenisse isn't nearly as nice.
It might empty out your pencil case on your table or put a farting pillow on your chair. It might hang up slightly embarrassing posters about you at work or tell everyone that you collect a certain item, like milk jug lids, so please bring them and leave them at your desk.
A teasing elf is always out to get you but never mean.
On the last day of school or work before the holidays, everyone has to guess who their elf was.
How will you be counting down to Christmas?
If you don't already practice some of these traditions in your family, then pick one or two and give them a try. They make the long wait until the big day fly by.