Blessed with a bounty of kumquats? Celebrate those tiny sweet and tart citruses and make candied kumquats with this super easy recipe!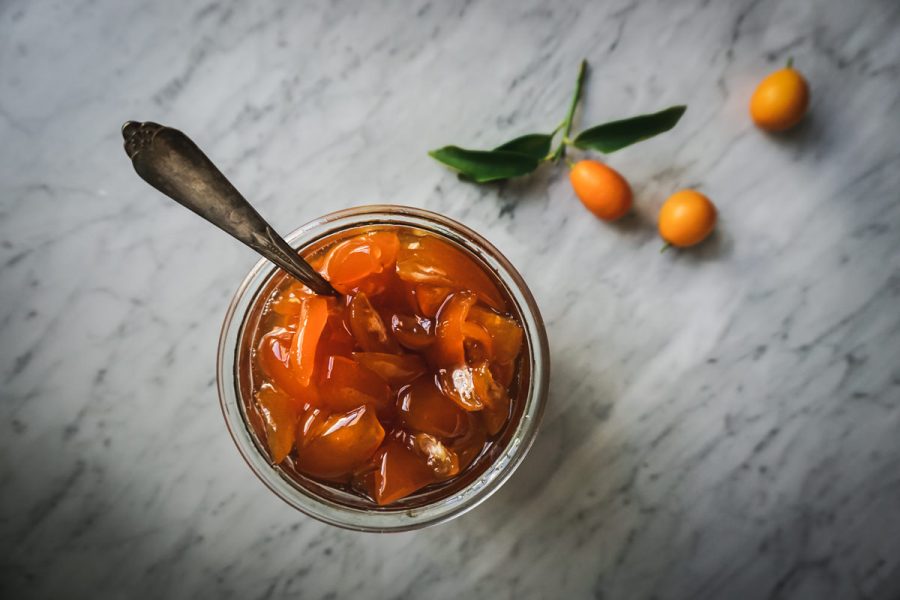 If I had to give myself a title, the most logical would be a "writer", or "blogger". But really, my title should be "the acquire-er of large amounts of produce and the figure-out-er of creative ways to use said produce".
But "acquire-er of large amounts of produce and the figure-out-er of creative ways to use said produce" is too long to put on business cards. Yet they are skills I am a master of and, quite proud of. And, they serve me well.
My passion for local and seasonal food translates into many instances of kismet that leave me with great harvests. A barter arranged on facebook of eggs for 300 lemons A conversation at the grocery store leads to 60 pounds of pomegranates. Random gifts of 10 pounds of walnuts, left on my porch. Plus, I'm not above knocking on someone's door asking if I can harvest a forgotten tree and I have a knack for spotting edibles on branches hanging over fences or coming across things while out hiking or exploring.
And such instances leave me with the problem of figuring out ways to best honor and celebrate the item!
If these were employable skills listed on my resume, I can just imagine my interview: "What is a recent challenge you've faced and how did you resolve it?"
"Well, Carol" (because my interviewer is apparently named Carol), I would respond, "this past week, I was faced with about two pounds of kumquats. At first, I did all the normal things- adding them to salads, stewing along with chicken, eating whole and spitting out the seeds while sauntering through the woods. But, I was still faced with about a pound! A POUND, Carol! What a challenge! With such a short season, and quite expensive at the store, I didn't want to waste just one. But, they were starting to go bad! So, I put my figure-out-er hat on, and decided on candied kumquats".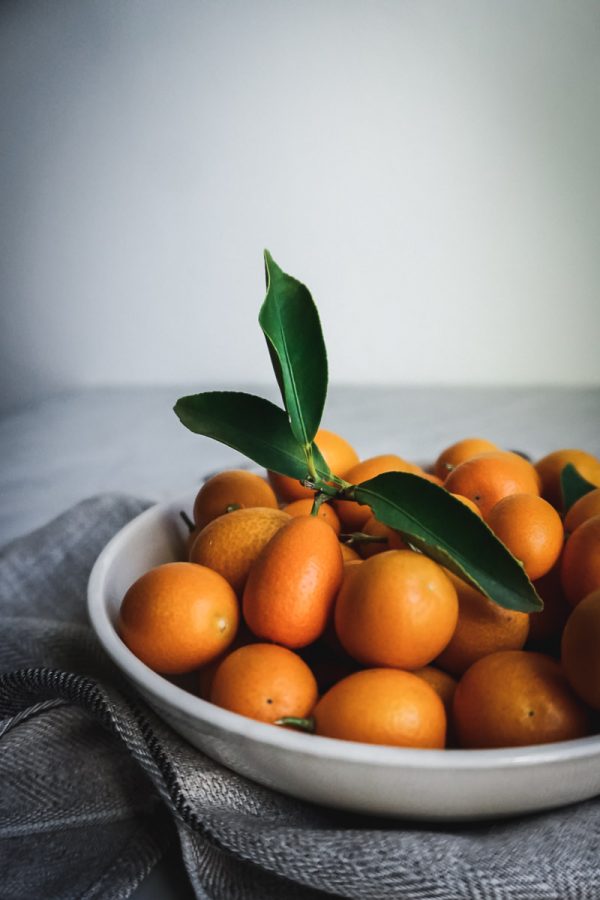 I'm sure Carol would see my excellent skills and I'd be hired on the spot. Because you can't go wrong with candied kumquats.
Or, in other terms, super sweet and tangy citrus crack. Not that I've ever done crack. But, that's not the point. They are amazing and SOOOOO easy to make. You need just sugar, water, and, obviously, kumquats!
These kumquats, in particular, were not an acquisition on my part (although, I am in conversation with a neighbor a block down about their tree…) but a gift to my husband's coworker.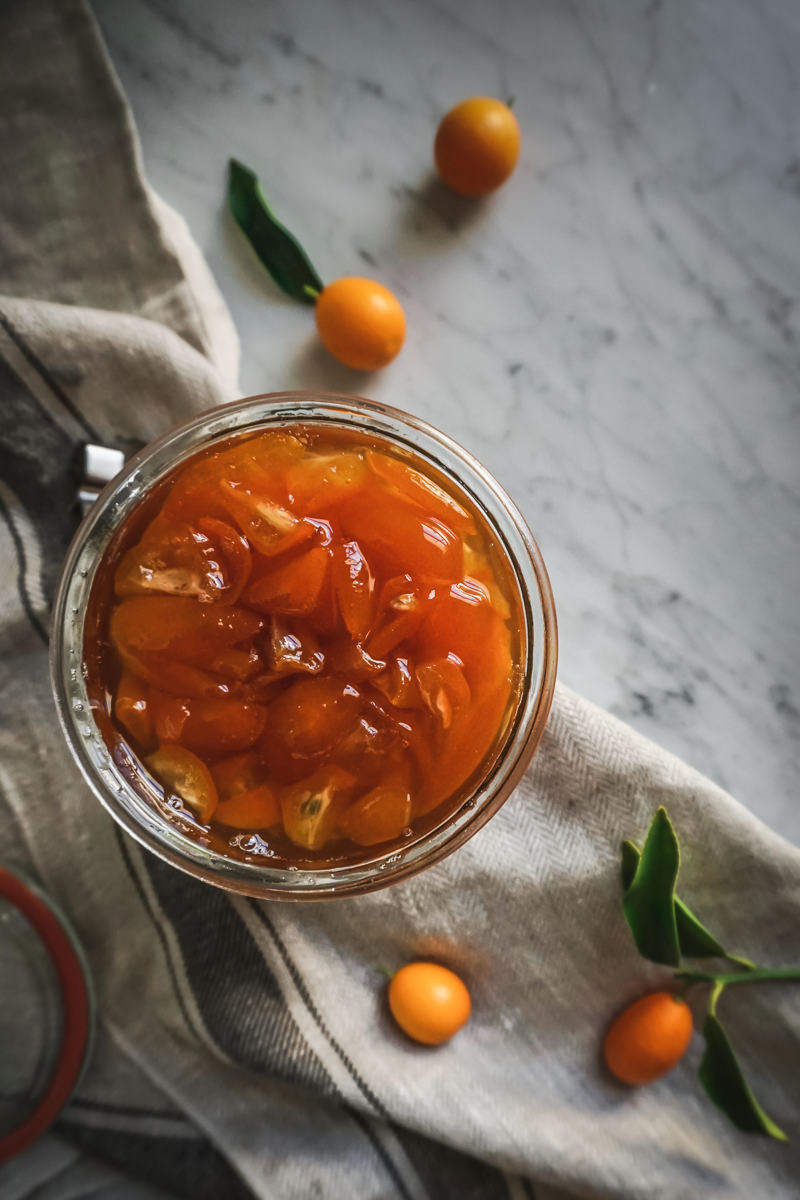 Are you familiar with kumquats?
Kumquats (not to be confused with loquats) are a variety of citrus. Actually, they aren't a true citrus and only related, and botanists have placed them in their own botanical genus. But, this isn't a botany lesson (but I do love botany, if you ever want to go botanizing, you know who to call), and instead, a celebration of these sweet, tart, orange jewels.
There are different varieties of kumquats, but the fruits are much smaller than other types of citrus. The variety I'm familiar with is about an inch long and a gentle oval shaped. Kumquats are eaten and used whole (except the seeds), with the skin being the sweeter part than the flesh.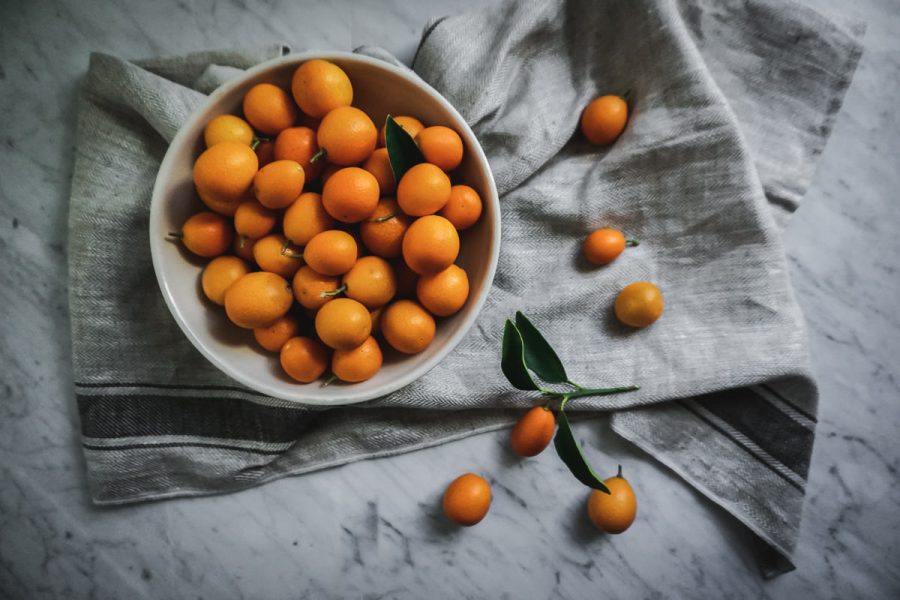 Kumquats need similar growing conditions as other varieties of citrus, but they are the most frost hardy, so if you're just on the edge of a lemon and orange growing zone, you might be able to push it and manage a kumquat.
I have a small, young kumquat tree that gifts me a few handfuls each later winter, which I usually enjoy whole and right off the tree. I'm not harvesting enough to invoke my figure-out-er skills. If you don't have your own tree, or don't have my master acquirer skills (don't worry, it's a learned skill, you'll get there one day!) seek them out at your local market. They are the best way to send off winter!
These tiny little fruits are too small to bother with for juice but can be used in a variety of ways. Slice and add to salads, braise with meat (I love them with chicken), slice and make marmalade, finely chop and fold in butter and use on fish, simmer in tea.
Or, make candied kumquats!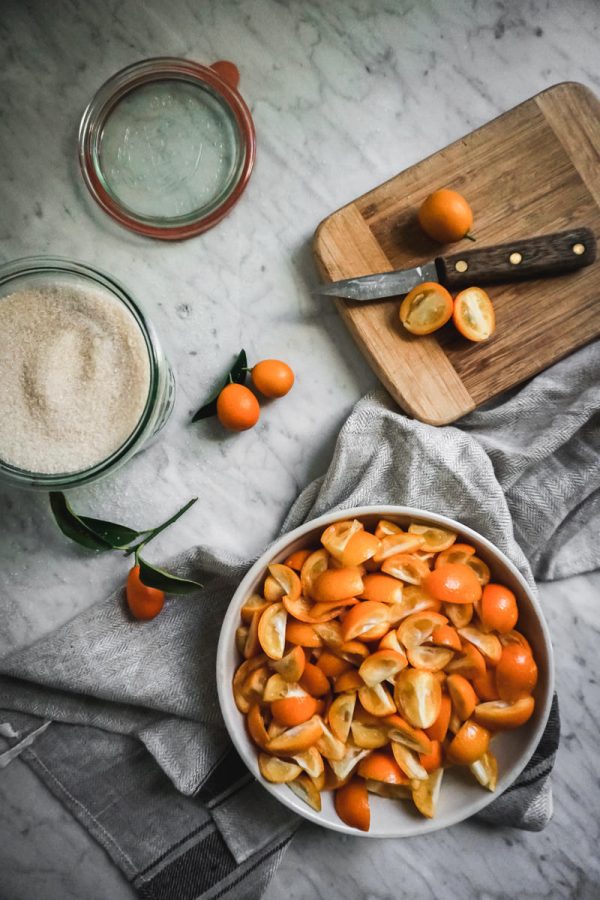 How to Make Candied Kumquats
With this much sugar, these are super sweet. You could probably easily reduce the sugar quantity down to 1 1/2 cup, even 1 cup. However, your syrup will be thinner, which isn't bad- just different. Less sugar might affect how long they keep.
These are not a true preserve, where they have been processed in a canner, so they are not shelf stable. You'll need to store them in the fridge.
The sugar/water/kumquat mixture will foam and bubble up quite a bit, so use a large pot.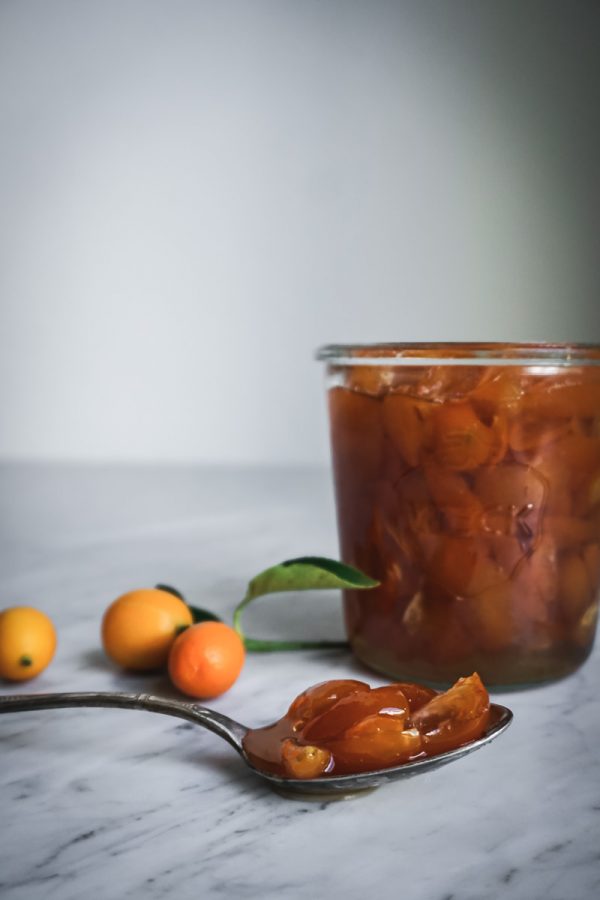 Yield: About 1 pint
Candied Kumquats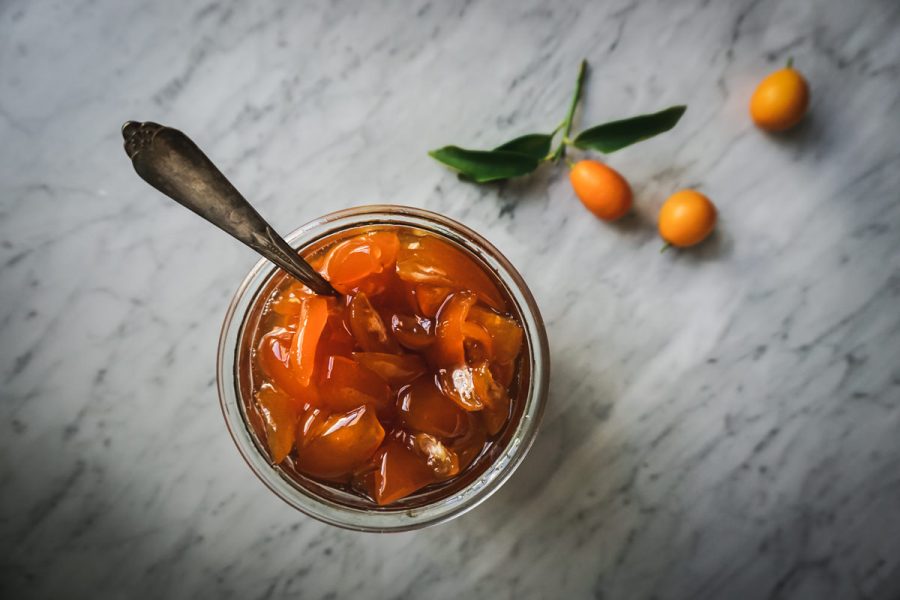 Candied kumquats are a sweet way to use kumquats, and this recipe preserves this short season fruit for longer term enjoyment.
Ingredients
1 pound kumquats (about 4 cups)
2 cups sugar
1 cup water
Instructions
Prep your kumquats by slicing in quarters lengthwise, and pick out the seeds.
Add the sugar and the water in a large pot, and bring to a boil. Reduce the heat and let simmer about 5 minutes.
Add the prepped kumquats to the pot, and let simmer for 10 minutes, stirring occasionally.
Strain the kumquats through a fine sieve, capturing the syrup in a bowl.
Return the syrup to your pot and boil for an additional 5 minutes.
Place the candied fruit in a clean glass jar, and cover with the syrup.
Let cool, close up the jar, and store in the fridge!
Notes
Want a bit more variety? Make spiced kumquats! Add a cinnamon stick, star anise, and/or a vanilla bean along with the sugar.
Word on the street is these will keep about 3 months. If they last that long!
Ways to Eat Candied Kumquats
I won't judge you if you eat them straight from the jar with your fingers or with a spoon. Not that I know anything about that or anything.
Or, top ice cream or sorbet. Swirl into oatmeal. Muddle into a cocktail. Use the syrup in bubbly water or tea. Add to a salad. Layer in a crepe. Add to a cheese plate. Spoon onto pancakes. Eat on toast.
Let me know how you like to enjoy them!